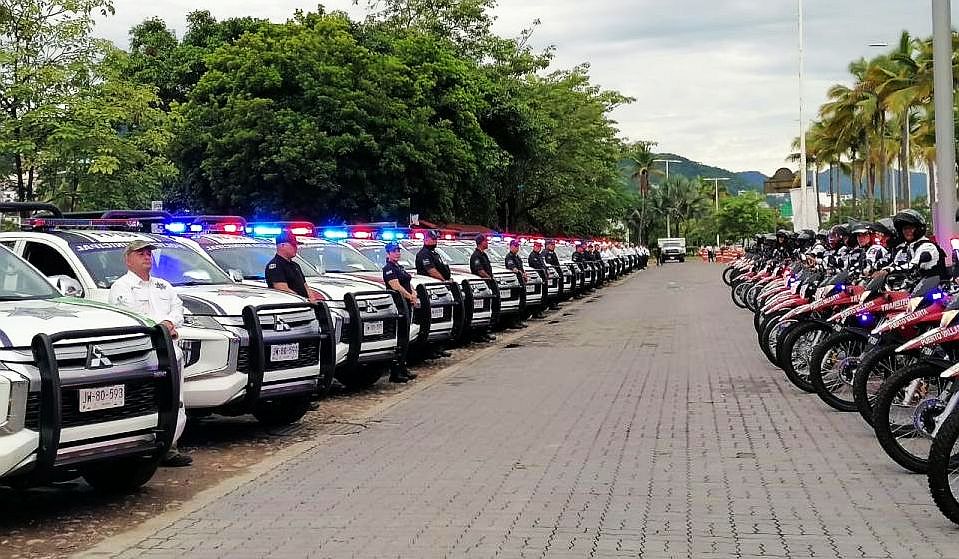 Puerto Vallarta, Mexico – On Monday, August 1, Puerto Vallarta Mayor Luis Alberto Michel Rodríguez delivered 30 patrol trucks and 30 police motorcycles, the first 60 of the 100 new security units promised, to the Directorate of Citizen Security.
Eloy Girón Alcuria, director of Citizen Security of Puerto Vallarta, reported that the mobile units, radio patrols and motorcycle patrols would begin operations immediately. One of them was integrated into the green patrol for the protection of animals, and another joined the pink patrol to address the issue of gender violence in Puerto Vallarta. "I take advantage of the context to announce that a vehicle will be integrated into the functions that the unit for dealing with incidents related to sexual diversity will carry out," he said.
In addition to this, he commented that these units will be applied in accordance with the corresponding security plan and are part of a modern and functional vehicle fleet that will allow security and a social perspective.
The commissioner was questioned if the new vehicles will also patrol the neighborhoods since there are many complaints about security being only reinforced in the tourist zones, to which he said yes.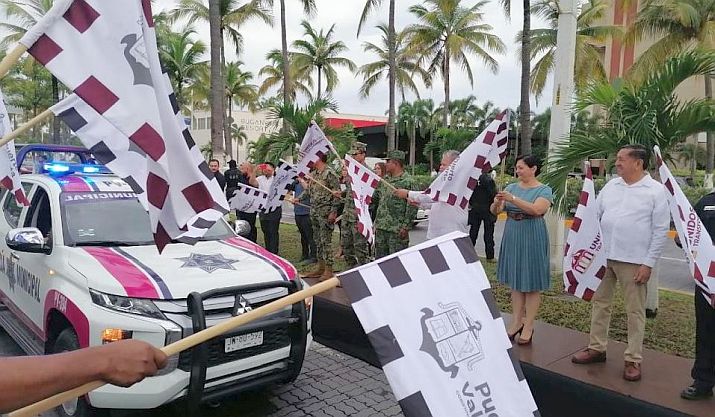 For his part, Mayor Michel Rodríguez reported that a total of 100 patrol cars will be delivered, the first 30 were delivered on Monday, another 15 are coming this month, and so on. He also pointed out that each patrol unit had a cost of 445,250 Pesos, while in the administration of Ramón Guerrero each one had a value of 760,272 Pesos.
He indicated that Puerto Vallarta is a safe destination where businessmen have the confidence to invest, so these new patrols will be at the service of all citizens.
It is worth mentioning that the delivery was made on the main avenue, where the new patrol trucks and motorcycles were paraded to make all citizens aware of this new acquisition by the City Council.
Sources: Tribuna de la Bahía • Vallarta Independiente