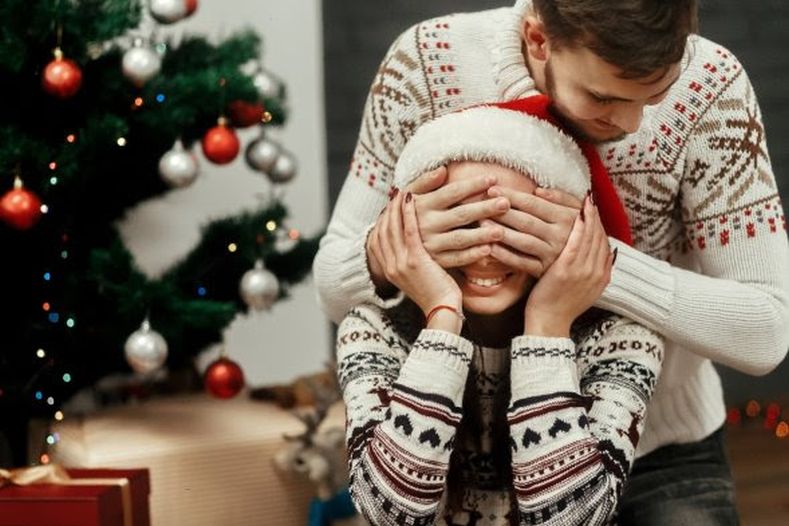 With prices skyrocketing, one of the most expensive Christmases in recent years looms. According to INEGI data, the price of fruits and vegetables increased 17.8%, food and beverages 7.59%, and non-food products such as toys or clothing and footwear went up 6.86%. Add to this the rising cost of energy at 15.41%.
Although Mexican families will not put aside the festivities or gifts, they are aware of the impact it will have on their pockets, as revealed by Tiendeo.mx in its survey on Christmas expenses. The effects caused by inflation were immediate and this year the average expenditure for said holiday will be $3,260.00 pesos, 28% less than last year.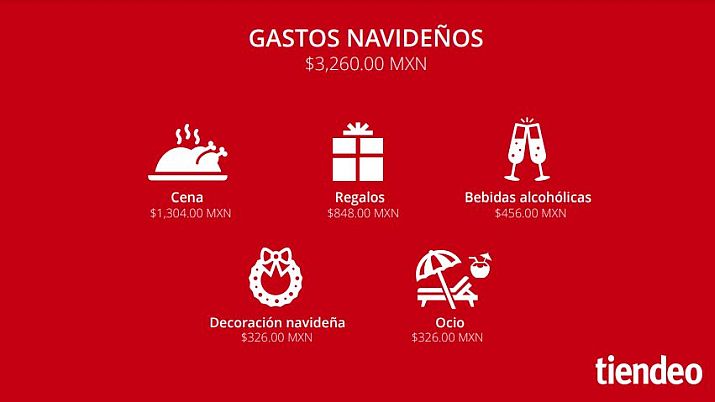 What will be the most important thing this Christmas?
Excited to be reunited with friends and family this year, family gatherings return, so 40% of the Christmas budget will be concentrated on the traditional dinner and being able to enjoy it with their closest loved ones. A family moment that many had to deprive themselves of last year.
The custom of buying brand new outfits and exchanging gifts on the occasion of this celebration ranks as the second priority among Mexicans, allocating 26% of their budget to this. A not inconsiderable 14% is reserved for the essential in the toasts: alcoholic beverages.
The last things that are in the budget are Christmas decorations and leisure activities with 10% respectively. Which shows two clear consumption habits: families are making the most of purchases made in past years, such as Christmas decorations, and cutting expenses in recreation and enjoyment activities, which are some of the first things suspended when it looks like the economic situation may worsen.
The "cunning" of the Mexican people
This season, three aspects stood out the most when it came to Christmas shopping: 55% of Mexicans bemoaned the increase in prices, 42% the saturation in stores both in physical establishments and online channels, and 20% made their purchases early this year, anticipating an escalation in prices and a shortage of products.
Thus, despite the euphoria and chaos typical of the season, consumers had an ace up their sleeve to save as much as they could on these purchases. According to Tiendeo.mx, 57% of Mexicans decided to buy less, 42% to wait for the price to drop or for what they are looking to go on sale, 30% of families substituted cheaper products for more expensive ones and 15% did their shopping through informal trade.
Lesson learned?
There is no doubt that the coronavirus crisis brought with it several changes in consumer habits, and that the bad taste the economic situation left in the mouth of Mexican families seems to be taking effect.
According to the platform, today 44% of those surveyed assure that they will use the extra money they receive as Christmas bonuses to pay their debts. 36% state that they will save it, 25% say that it will be destined for shopping the January after-Christmas sales. Only 14% plan to spend the extra cash on additional Christmas purchases while a modest 10% have it marked for upcoming vacations.
* Survey conducted in Mexico with 650 users of the Tiendeo.mx platform during the first half of December 2021.