Puerto Vallarta, Mexico – When it comes to buying a home in Mexico, closing such a significant transaction in a foreign country can be daunting. Using a trusted Escrow service can not only alleviate some tension and ease your fears, but it is also the safest way to ensure that the buyer and notary can perform due diligence before releasing funds.
What is an Escrow account and why is it used?
Escrow is a legal process in which finances or assets are held by a third party on behalf of two other parties who are in the process of closing a transaction. The funds or assets are held in Escrow until appropriate instructions are received, or until predetermined contractual obligations have been fulfilled. This process ensures that all parties are protected throughout the transaction.
Escrow Services and Buying Real Estate in Mexico
Escrow accounts are used in real estate transactions so that due diligence can be performed by both parties. In the case of an Escrow account being used for the sale of a home, it is verified that there are no conditions on the sale before funds are released. This includes confirming a clean title, the certificate verifying no liens, and adequate inspections.
On the other hand, this process also assures the seller of a buyer's capacity to close on the sale. The buyer deposits the agreed-upon payment amount for the home in an Escrow account, and once all sale conditions are met, the third-party Escrow service providers transfer the payment to the seller and the title to the buyer.
Spending some time in Mexico gives you the exclusive opportunity to witness and experience the deep inherent culture and history that makes this country so great. Living in Mexico can be a dream come true for anyone who wants to give it a shot, and we're here to help. MEXLend is the most experienced residential mortgage broker in Mexico. We accompany you through the process of buying a home including securing home loans and providing Escrow services anywhere in Mexico.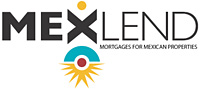 Are you looking to purchase vacation or investment property in Mexico? To discover which one of the many mortgage loan options that MEXLend offers is right for you, visit MexLend.com or MexLend.com.mx, call (322) 222-7377 in Vallarta, toll-free at 1.800.3.Mi.Casa in Mexico or (917) 779-9061 from the US or Canada.


To learn more about MEXlend, click HERE.