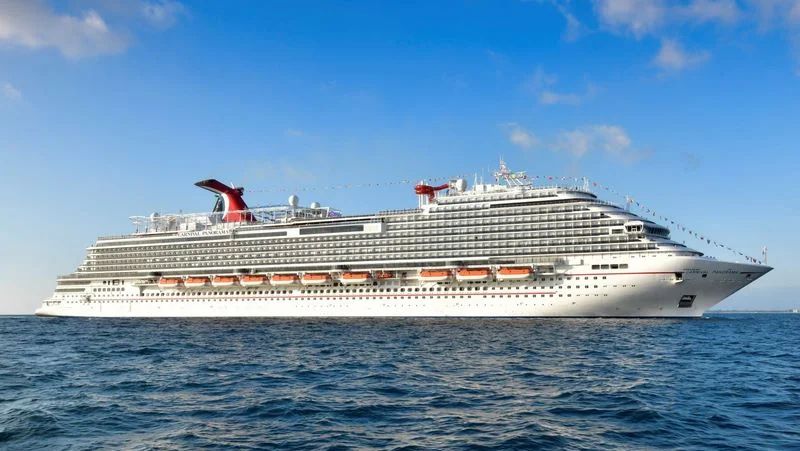 Puerto Vallarta, Jalisco, Mexico – Carnival Cruise Line has been forced to cancel two more sailings aboard the Carnival Panorama, adding to the four cruises already scrapped due to propulsion problems. The cruise line cited issues affecting the ship's maximum cruising speed as the reason for pulling it out of service for necessary repairs.
The cruise line explained, "We have secured one of the limited drydock facilities on the West Coast for the work, but immediate access to the shipyard is not available. This requires additional time to complete the necessary repairs."
Passengers booked for the cancelled cruises on December 9 and December 16, 2023, will receive a full refund of their cruise fare, covering pre-purchased Carnival shore excursions and FunShop purchases, credited to their original payment method. Carnival also assured that guests with independently booked, non-refundable flights could potentially receive up to $200 per person for air change fees, provided they furnish supporting documentation.
Expressing regret for the disruption to vacation plans, Carnival Cruise Line stated, "We sincerely apologize for the unanticipated disruption and are deeply disappointed that we will not be able to deliver the cruise we had planned for you."
The Carnival Panorama, known for its year-round voyages from Long Beach, offers six- to eight-night cruises to the Mexican Riviera and Baja Mexico. Destinations include Cabo San Lucas, Mazatlán, Puerto Vallarta, Ensenada, and La Paz. This setback follows the cancellation of 4 earlier cruises, affecting sailings in November and December 2023.