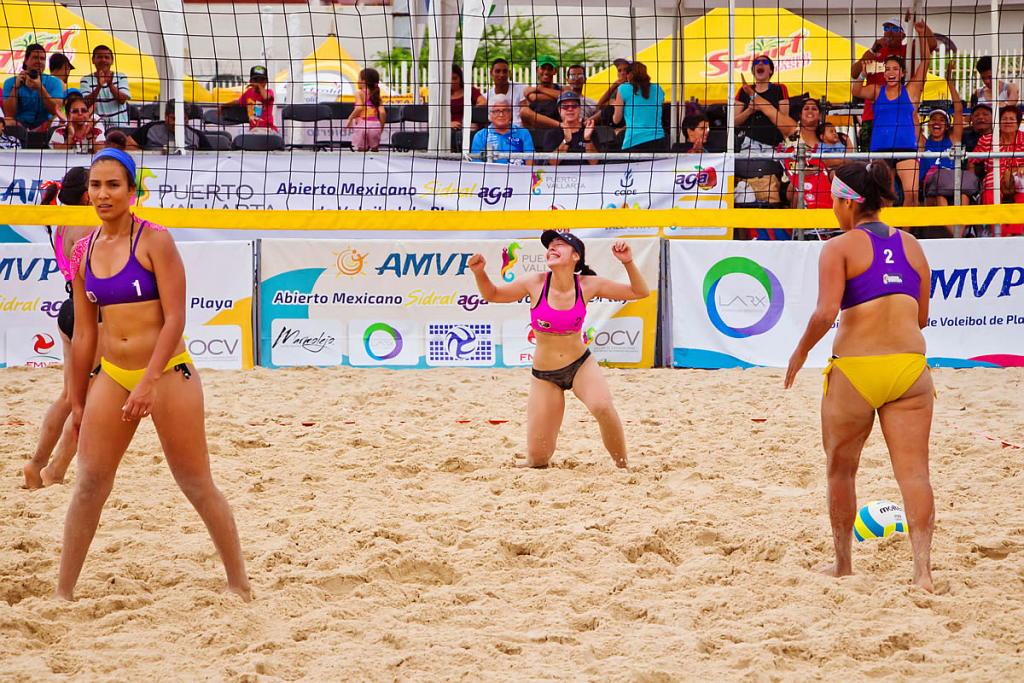 Puerto Vallarta, Jalisco, Mexico – The fourth edition of the 2023 National Youth Beach Volleyball Championship is set to take place in Puerto Vallarta from May 26 to 28, with games being played on Holi Beach, where the best players in the national ranking in both the male and female branches will compete.
Close to a hundred doubles teams in the Under 17 (2004-2005), Under 19 (2006-2007) and the Older Kids (2008-2009) age categories will be giving it all they've got, as this event is the prelude to the National Commission of Physical Culture and Sports (CONADE) national tournaments, to be held in the month of June.
At a press conference, the promoter of the contest, Laura Almaral Palafox, explained that the general program begins on at 9:00 am on Friday, May 26 with the qualifier, where there will be 12 to 16 teams per category and branch coming from 17 states of the republic to compete.
Of these qualifiers, 4 teams from each category will move on to the next level. On Saturday, 24 teams will be participating with the 8 seeds that are the best at the national level. The final games will be played on Sunday, May 28 from 9:00 am until 4:00, and the awards ceremony will be held at 4:45 pm. The winners will go on to play in the CONADE Nationals.
This exciting sporting event is supported by COMUDE Puerto Vallarta, CODE Jalisco, the Jalisco Tourism Secretariat, the Puerto Vallarta Tourism Trust and the Jalisco Volleyball Association, which will coordinate the tournament with Promoter Larx.