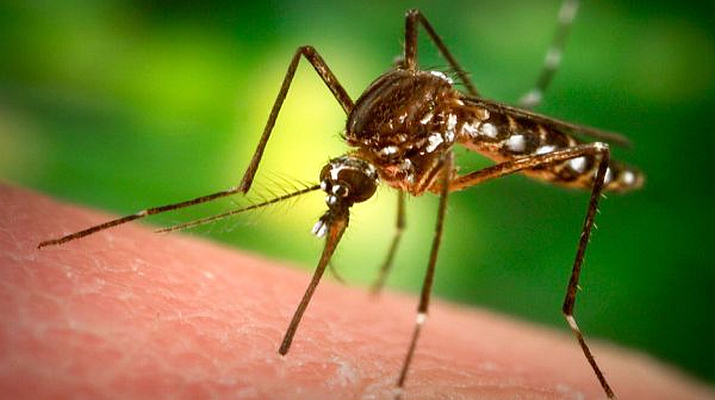 Puerto Vallarta, Mexico – One of the biggest challenges for people living in and around Puerto Vallarta at this time of year is preventing mosquito bites. The little buggers are not just annoying, but also carry diseases.
Many people are inclined to reach for the strongest repellant available, but for those who don't want to bombard their bodies with toxic chemicals that pollute themselves and the environment, we've listed some of the more popular – and more natural – mosquito repellents. Since some people are especially delicious for mosquitoes, we can't guarantee they'll work for you, but it can't hurt to try.
Try spraying lemon and/or eucalyptus oil on your plants. Together these two natural oils combine to wallop the mosquitoes. Providing natural protection from mosquitoes and other carnivorous bugs, these oils last longer than any other natural repellents, about six hours.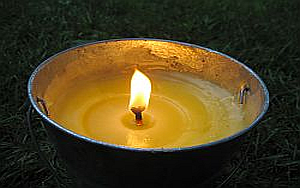 Brighten up your outdoor area with citronella candles. These are made from the oil of citronella grass and wards off mosquitoes and other flying pests with its natural lemon scent. Although citronella oil can also be used directly on the skin, these candles work best in combination with another natural repellant method.
A couple of plants can ward off the pesky insects. You can cultivate citronella plants, lemon grass and marigolds. Break off a few stems and branches and get their oils in the air.
Slice limes in half and push cloves into them and place on dishes around your home or garden.
The next time you are grilling, throw some sage, rosemary, lemongrass, marigolds, basil or lavender on the hot coals to repel mosquitos. You can also grow these plants in your garden or pots and place them in the outdoor areas you frequent.
When you eat garlic, especially large quantities of it, an invisible layer of garlic oil seeps from your pores and creates a mosquito barrier. If this is a bit strong for your palette, you can also use garlic juice to make a natural repellant. Mix one part garlic juice with 5 parts water in a small spray bottle. Shake well before using. Spray lightly on exposed body parts for an effective repellent lasting up to 5 to 6 hours. If you don't like the idea of smelling like a pizzeria, you can dip strips of cotton cloth into the mixture which you can then hang in strategic areas.
Or try one of these other homemade mosquito repellents:
Apply small dabs of Vick's VapoRub to your skin and clothes and mosquitoes will steer clear. If you do get bitten, apply Vick's to the area and cover it with a Band-Aid to relieve itching. Tea tree oils works, too.
Sweet Smelling Recipe:
15 drops lavender oil
3-4 tablespoons vanilla extract
10 drops of citronella oil (you can substitute 10 drops of lemon eucalyptus oil)
1/4 cup lemon juice
Combine everything into a 16 oz. spray bottle and use liberally.
Essential Oil Recipe:
10-25 drops essential oils, lavender, rose geranium (for ticks), coriander seeds, peppermint, cajeput and/or citronella (mix and match)
2 tablespoons vegetable oil
1 tablespoon aloe vera gel (optional)
Combine the ingredients in a glass jar and stir. Dab a few drops on your skin and/or clothing.
Less Oily Variety Recipe:
25 drops essential oil (see above)
1/4 cup water or organic apple cider vinegar
Combine the ingredients in a glass jar. Shake to blend. Dab some on your skin and/or clothing, or blend in a spray bottle and spray away.
The most important thing is to find something that works for you so you can enjoy the outdoors, and in some cases the indoors, since many people in Puerto Vallarta live in open-air houses.