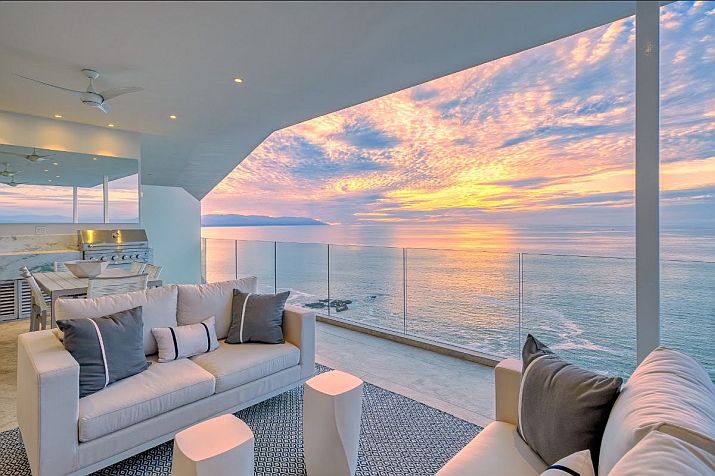 Puerto Vallarta, Mexico – CRATE Interiors is the ultimate furnishings solution for home buyers, rental property owners and developers in Puerto Vallarta and all along the Bay of Banderas. Recognized for professionalism and expertise, CRATE offers the only fully turn-key interior decor service in the region – right down to the dishes, sheets and towels.
SPEAK IN EVERY LOVE LANGUAGE
Paradise is the gift that speaks every love language.
A vacation home or investment property in paradise is truly the gift that speaks every love language. This is where memories are made!
The thing about Love Languages is we all have one – or two. We all value and appreciate certain gestures more than others. And we feel heard, seen and understood when someone speaks ours. And as many of us multilingual, multicultural travelers know, it is possible to communicate quite well by understanding a few important phrases and using just a few key words.
The same holds true for interior design. With just a few descriptions, words or photos our design team can easily understand your lifestyle, your decor style and your vacation goals – and translate these simple cues into the important styles, colors and textures that make you feel right at home – in your home away from home.
"No matter where you are spending this #MonthofLove, we wish you love, joy and abundance in the place you call home. Home is truly the heart of our business and we thank you for trusting us with the most special space of all." – Debra and the Team
FEATURED PROPERTY: Modern Penthouse in Paradise | Conchas Chinas, Mexico
This month's Featured Property is a newly renovated luxury penthouse in Conchas Chinas MX. Conceived by modern, minimalist owners from Los Angeles CA as a place to relax and get away from demanding careers and work commitments, these owners wanted to refresh and unify a space they acquired pre-furnished and make it truly their own.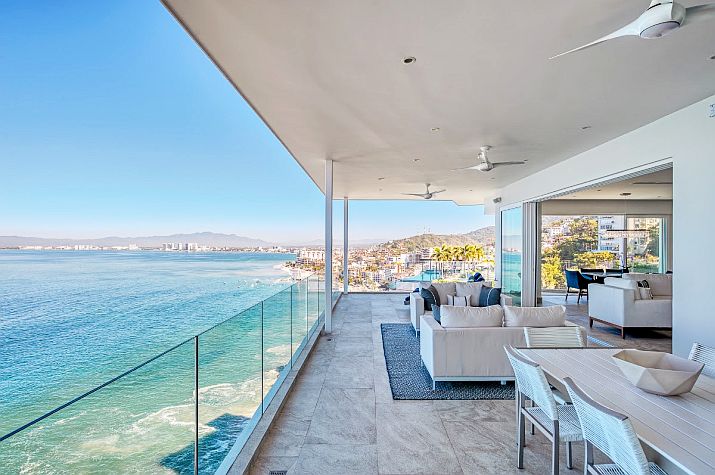 The first thing you notice in entering this spectacular residence is the jaw-dropping corner views. Every vibrant detail of the downtown Puerto Vallarta landscape is visible from here. In fact, on a clear day you can watch the clouds roll over the Marina and the sun set across the bay in Punta de Mita.
The expansive living area leads out into a massive terrace furnished for entertaining, barbecuing, sun bathing and even morning yoga. The Master retreat opens onto unspoiled ocean front views and serves as the hub of the home for private movie nights, work-from-home connectivity and lazy weekends. En suite bedrooms are secluded, set back on the architectural plan and private – each one furnished with every luxury amenity for guest comfort.
It's not too late to book your getaway to this spectacular penthouse during whale season and the #monthofLove. Contact Maxwell PV and experience this property for yourself.
Browse more top performing properties in our newly updated Portfolio. Take a look!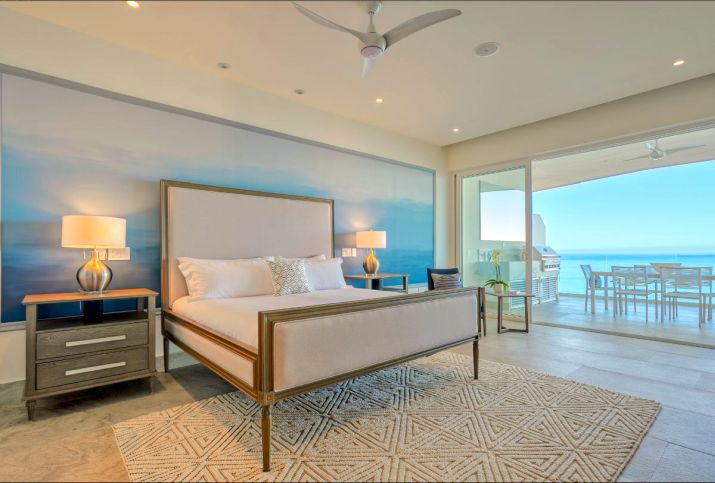 IN THEIR WORDS
Every project is a labor of love. Every creative collaboration is an inspiration and an honor for our team of artisans, installers and trade techs. We are grateful for every opportunity.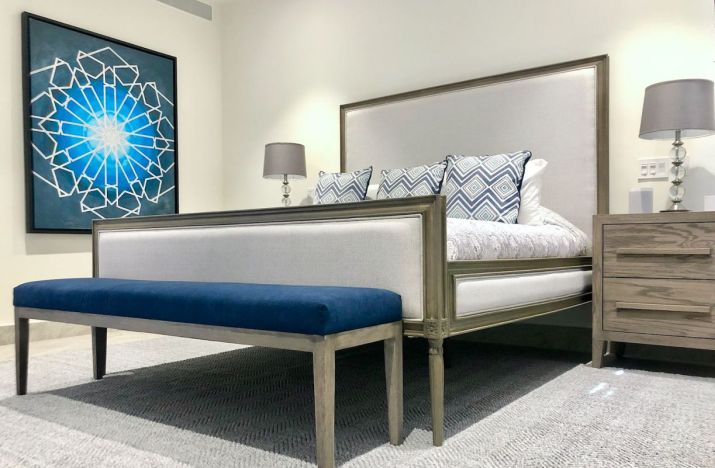 "We love that the unit came with an existing art collection, which complements the spaces so perfectly and adds pops of color throughout the home.
With the CRATE Interiors refresh, we were looking to add a bit more warmth to the contemporary interiors and tie each area together. We wanted a soothing, sophisticated outdoor living vibe for the terrace that enhances – rather than detracts from – the beautiful views and surroundings." — GWVD, INDAH Penthouse Owners
Isn't it time you created your own home-away-from-home in paradise? Book a FREE design consult and receive a $550 credit towards art and accessories…now that's a CRATE idea!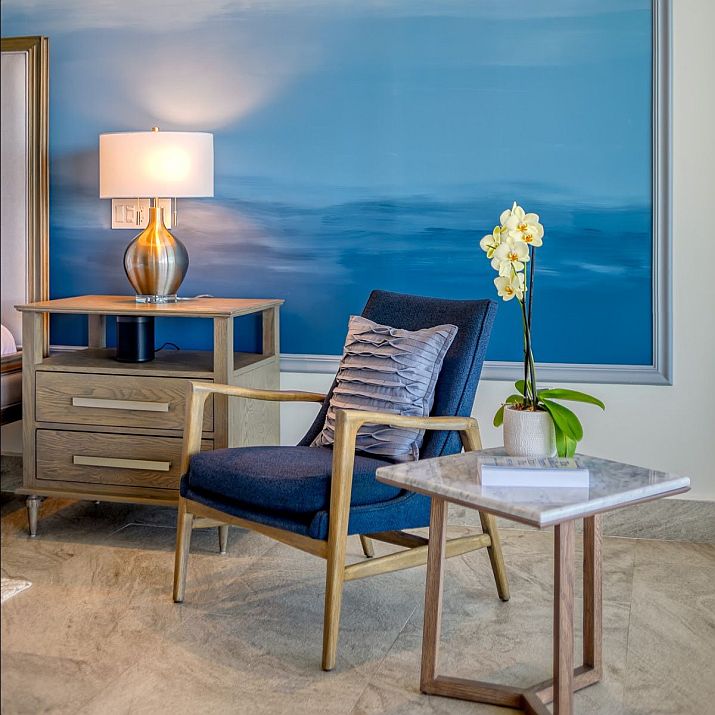 THE VALUE OF A PROFESSIONALLY DESIGNED RENTAL PROPERTY
Investing in a rental property or vacation residence takes vision and tenacity. The path from purchase to pulling down the dividends isn't necessarily a straight line. A lot can happen from closing date to cashing in the monthly crypto currency deposits.
But one thing is for sure. A professionally designed and decorated home is certain to bring in higher nightly rental rates than your DIY competitors. In this era of split second right swipes, it's easy to see why capturing screen share is essential.
These Five Design Rules are our install team's Go Tos:
Cohesive color palettes
Distinctive decor themes
Properly hung artwork, media and electronics
Well-placed, collectible accessories
Those all-important luxury upgrades.
Used together, these five design rules make an unforgettable impact as potential renters quickly skim the many options for a (sometimes saturated) specific location.
Within 35 days of your closing you could complete a CRATE Interiors White Glove Install, schedule your staging and receive your photos ready to go LIVE with your property listing. This leads to immediate site traffic, reservation inquiries and valuable bookings – earning you immediate income and valuable ROI on your investment.
Read the full story, along with tips for calculating your ALL IN investment number, Now on the CRATE Interiors Blog.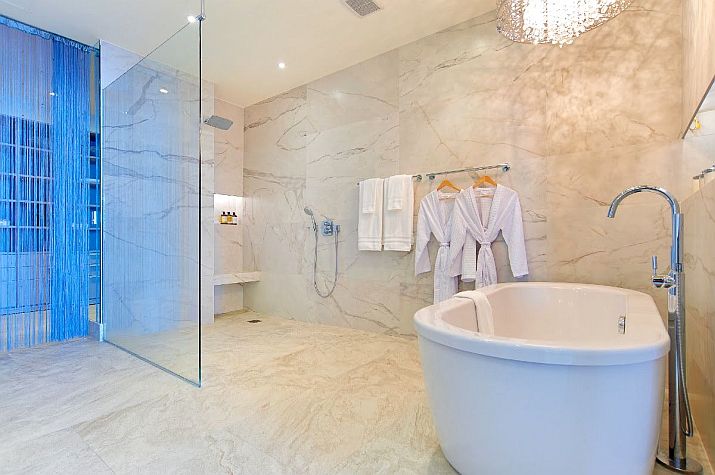 "We just arrived and everything looks AMAZING! A big thank you for working thru the mattress selections with us. We can't believe the custom pieces made it for our arrival – you rock!" – DKJac, La Cruz Penthouse Owners
View more Testimonials and Featured Projects HERE.
THE FIVE LOVE LANGUAGES ALL IN ONE
Take the first step to creating unforgettable moments with your special someone. Whether it's unplugging and giving your quality time, gestures of physical touch or thoughtful acts of service, your private space in paradise in undoubtedly the gift that speaks every love language.
"Knowing how much effort it takes to outfit a condo for the rental market from scratch, we'd love a company like CRATE Interiors to do it for us this time round."
Schedule your FREE Design Consult today!
GET SOCIAL:
Are you social? Everyday our Facebook and Insta stories feature behind the scenes updates from our job sites and installs. Follow all the action and get sneak peaks of your own project in progress as our dedicated crews put finishing touches on every home.
Read the CRATE Ideas blog HERE. Follow us on Facebook, Instagram and Twitter for stay-at-home tips, design inspiration and updates on the properties we serve. Engage, comment and share. We love hearing from you!
DON'T MISS THIS!
Vallarta Real Estate Guide and Vallarta Lifestyles magazines are now available online in the full edition each month. Don't miss your dose of local news, investment insight and our property feature of the month. Check it out HERE.

CRATE Interiors offers the only fully turn-key interior décor service in Puerto Vallarta, Mexico, representing the widest selection of home furnishings in the Banderas Bay region. For inquiries regarding the CRATE design service, please email info@crateinteriors.com. For portfolio and testimonials, visit CRATEinteriors.com.