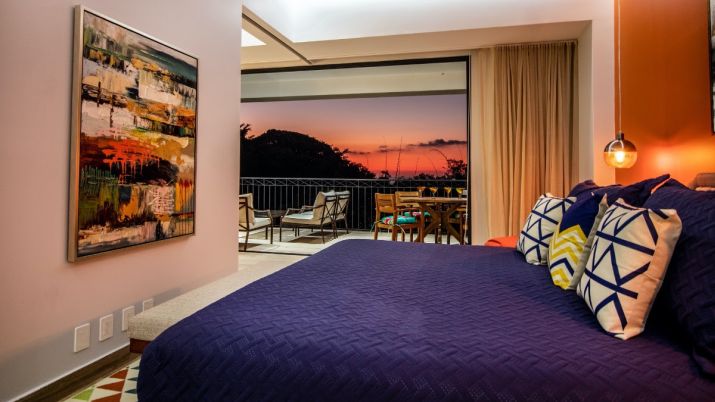 Puerto Vallarta, Mexico – CRATE Interiors is the ultimate furnishings solution for home buyers, rental property owners and developers in Puerto Vallarta and all along the Bay of Banderas. Recognized for professionalism and expertise, CRATE offers the only fully turn-key interior decor service in the region – right down to the dishes, sheets and towels.
Come Home for the Holidays:
Home to your happy place. Home to Treasured memories. Home to your safe retreat.
This season we're all doing things a bit differently. So there's never been a better time to refresh and reinvent our holiday traditions. Like replacing the ideals of santa and snow with sunshine and beach sand. A casual bartop breakfast for New Year's may be far more meaningful than a formal sit-down dinner. Or making quiet memories in a place you love instead of getting caught up in the current madness of masks and mandates.
"However you choose to celebrate this festive season, we wish you peace, joy, safety and serenity in the place you call home. Home is truly the heart of our business and we thank you for trusting us with the most sacred space of all." – Debra and the Team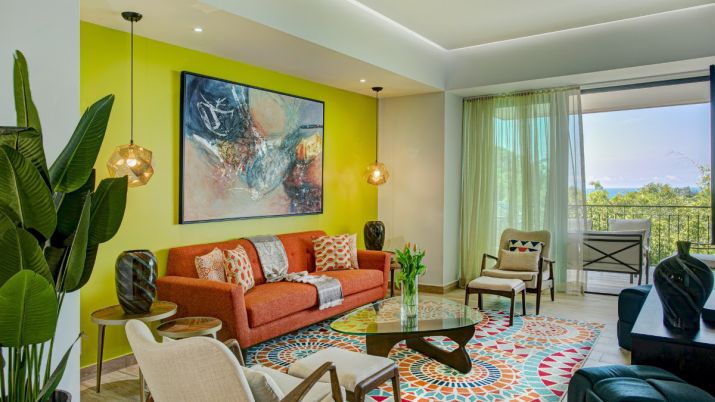 FEATURED PROPERTY: Mid-Century Masterpiece in Conchas Chinas, Mexico
Our Featured Property this month is a newly completed luxury rental in Conchas Chinas, Mexico. Conceived by passionate Mid-Century collectors from Dallas, Texas as a place to showcase their vibrant sense of style, the home is professionally decorated and kitted out with every amenity for inspired living in the Bay of Banderas.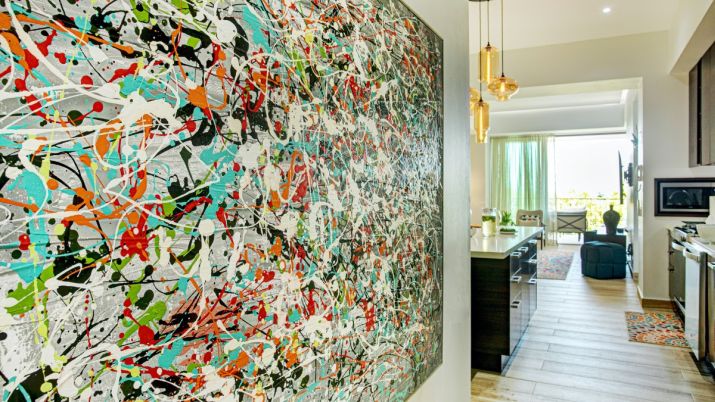 The first thing that grabs the eye is the authentic color palette of citrus brights, moody midtones and modern neutrals that defines the famed Frank Lloyd Wright style. Guests are wowed by the large-format abstract artwork, bespoke upholstery with angled legs and vintage collectibles throughout the space. Bedrooms boast en-suite bathrooms with custom tilework, high thread count linens and iconic lighting.
The loft-like open living space leads to a massive ocean-facing terrace with commercially rated outdoor seating, alfresco dining and every entertaining comfort at your fingertips.
Book your New Year's getaway to Puerto Vallarta through PVR Prop and experience this property for yourself.
Browse more images from our 2021 installs in our newly updated Portfolio. Take a look!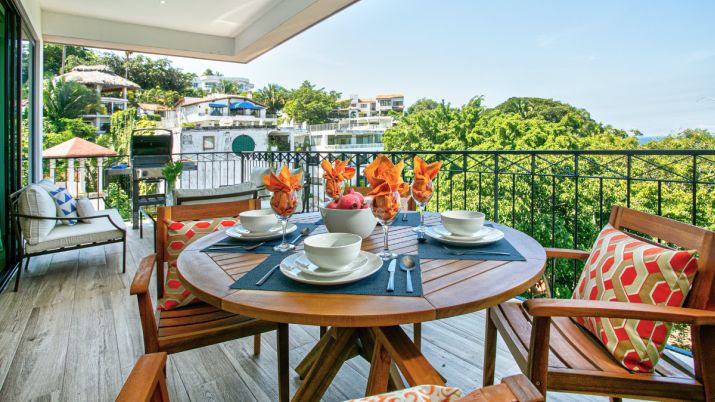 IN THEIR WORDS
Every project is a labor of love. Every owner's testimonial is a personal endorsement of the work our crew performs to transform each vacation property, house or condo into a beautiful home. We are grateful for every opportunity.
"We really enjoyed working with Debra and CRATE Interiors and absolutely love the results. It is now our oasis in paradise!" — MSCH, Mid-Century enthusiasts
Make 2022 the year you come home to paradise. Book a FREE design consult and get started today… now that's a CRATE idea!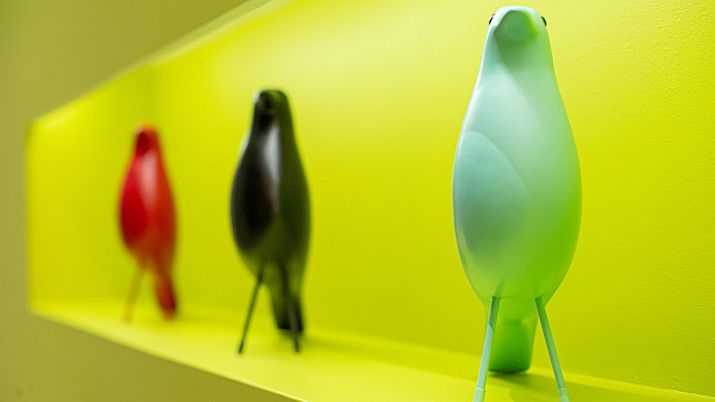 MARKET REPORT 2021
In this year of massive global shifts, every small business has been pressured to pivot, put in more hours, plan for the unplanned and put customer needs ahead of profit and normal protocols. Every industry on the planet has been affected by supply chain shortages, freight delays and unexpected substitutions. From auto parts to grocery store shelves and the entire home industry, everything has been impacted by factory closures, staffing shortages and the rising cost of raw goods and materials.
Our homebuyers, investors and clients have been extraordinarily patient this year as we struggled to meet our long-tenured 8-week turntime, complete our legendary White Glove Installs and surprise and delight our customers with move-in ready residences for their arrivals to paradise.
Through all of this our labor and freight costs doubled and our contractors worked harder and longer hours than ever before. We survived a team-wide touch of the Delta variant, covered PCR testing and medical expenses for installers and their families while holding prices and absorbing vendor surcharges as long as we could.
By streamlining our furnishings program, focusing on vendors with realtime inventories, offering loaners and temporary replacements, we committed to staying in step with best-in-class strategies employed by the interior design industry at large to complete our projects in the most proficient way possible. Some days we were heroes, some days we took the heat and yet everyday we held onto the privilege we have to live, work and play in paradise.
As we close this game-changing year, we extend a heart-felt thanks to all our realtors, suppliers, clients, family and friends for candid feedback, challenging us to do better – and above all committing to new projects in 2022.
Read the full Market Report on the Blog.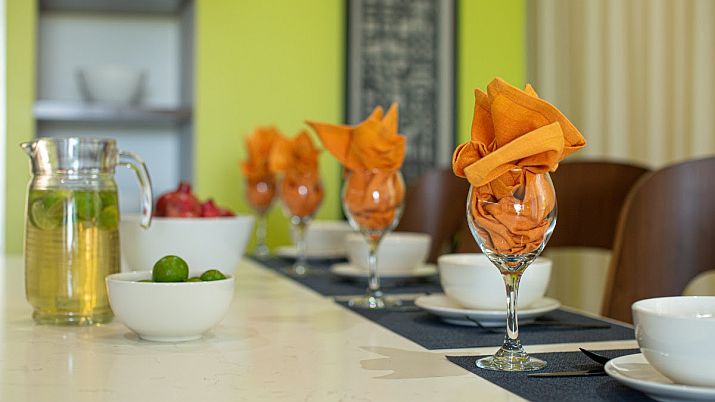 "What a discovery to realize there's a service like this. This one-stop source for budgeting, project management, trades coordination and fabulous furnishings is just what we need to move forward with our investment!" – Bucerias Villa Investors
View more Testimonials and Featured Projects Here.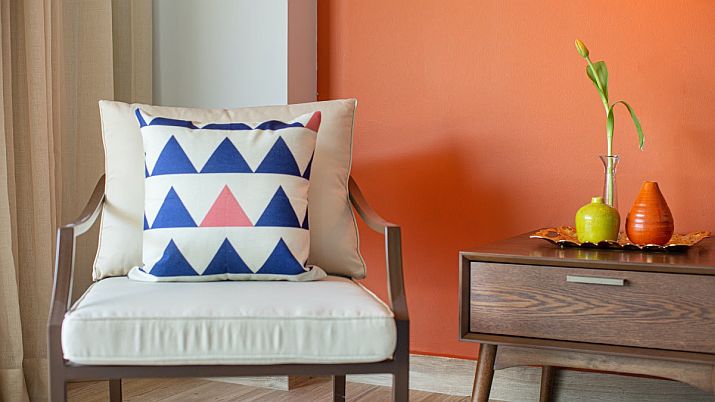 COME HOME TO PARADISE IN 2022
Take the first step and come home to paradise. Let's talk about your real estate project and how a professional decor plan adds value through higher nightly rental rates, consistent bookings and resale ROI on dollars spent.
"Knowing how much effort it takes to outfit a condo for the rental market from scratch, we'd love a company like CRATE Interiors to do it for us this time round."
Schedule your FREE Design Consult today.
Get Social:
Are you social? Everyday our Facebook and Insta stories feature behind the scenes updates from our jobsites and installs. Follow all the action and get sneak peaks of your own project in progress as our dedicated crews put finishing touches on every home.
Read the CRATE Ideas blog HERE. Follow us on Facebook, Instagram and Twitter for stay-at-home tips, design inspiration and updates on the properties we serve. Engage, comment and share. We love hearing from you!
Don't Miss this!
Vallarta Real Estate Guide and Vallarta Lifestyles magazines are now available online in the full edition each month. Don't miss your dose of local news, investment insight and our property feature of the month. Check it out HERE.
---

CRATE Interiors offers the only fully turn-key interior décor service in Puerto Vallarta, Mexico, representing the widest selection of home furnishings in the Banderas Bay region. For inquiries regarding the CRATE design service, please email info@crateinteriors.com. For portfolio and testimonials, visit CRATEinteriors.com.