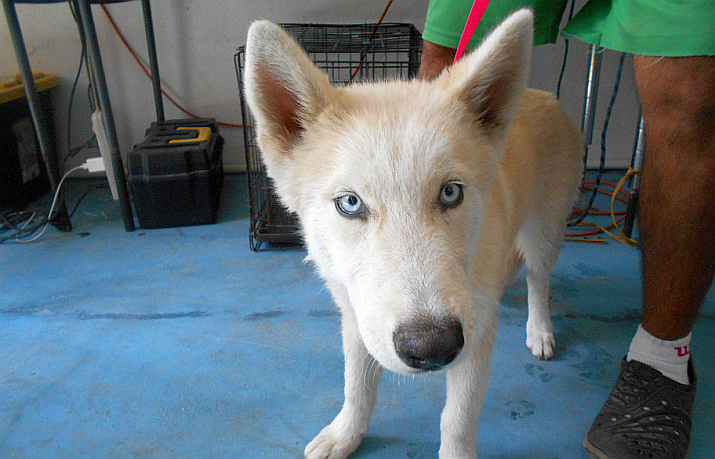 Puerto Vallarta, Mexico – Whether you've recently adopted a pet or you're considering it, one of the most important health decisions you'll make is to spay or neuter your cat or dog. PEACEAnimals President, Clare Leach, tells us the reasons you should spay or neuter your pet.
In doing research for this article, I learned there is a bigger debate about Spay/Neuter than I realized. In some European countries, like Germany, it is illegal to neuter a male dog. Germany also does not have a large stray population. To spay/neuter or not is a realistic consideration in countries where pets are not at large, and owners are responsible to make sure unwanted pregnancies and male dogs on the prowl don't happen. But for Puerto Vallarta we need it.
According to the Humane Society of the United States, the biggest killer of dogs and cats is euthanasia in shelters due to thousands of unwanted litters of puppies and kittens and spay/neuter is good for health and a pet owner's wallet. Yet, here in Banderas Bay the population of unwanted dogs and cats remains staggering, and spay/neuter is the ultimate answer to the overpopulation of pets.
A University of Georgia study, based on medical records of 70,000 animals found the life expectancy of neutered male dogs is 13.8% longer and female spayed dogs was 26.3% longer. Most people love their pets so much that having this extra time is great news! Banfield Pets did a study of 460,000 cats and found spayed female cats lived 39% longer and male cats a whopping 62% longer!
Longevity can be contributed to the fact that altered animals do not develop certain cancers of the reproductive systems and male dogs wander less and do not create unwanted litters. There have been arguments that spay/neuter may cause certain orthopedic and cancers. Further research has found that this is specific to giant breeds of dogs weighing 90 to 100 pounds or more and this should not be generalized to other breeds of dogs or to other species including cats.
What I do know is that PEACEAnimals spay/neuter clinics contribute greatly to animal welfare right here in our area and that I see fewer and fewer sick and dying dogs here and, even though there are still way too many litters, spay/neuter is the long-term answer to pet overpopulation. Today I would like to thank all those who bring their pets to our clinics and stand in line for hours. Together we make a difference!
PEACEAnimals President,
Clare Leach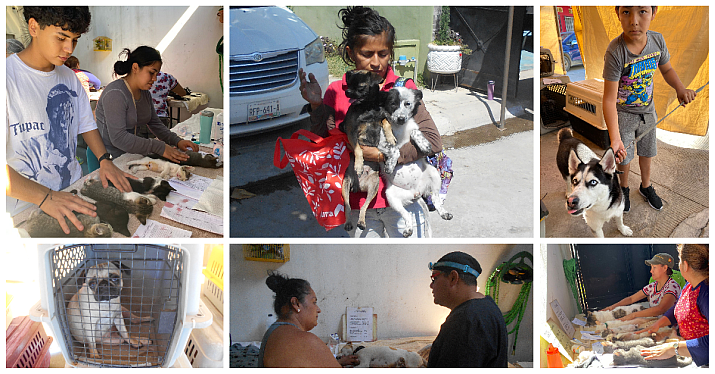 PEACEAnimals operates 46-48 clinic weeks annually, visiting thirty plus towns and neighborhoods, primarily in Puerto Vallarta and the surrounding areas. In 2022, free of charge, PEACEAnimals sterilized 7,505 cats and dogs (2021 = 7,371); 48 clinic weeks; 16 Sundays and 1 grant for 3.5 days. Each clinic week is 3.5 days. Clinics are always FREE.
Upcoming PEACEAnimals CLINICS
9 am to 2 pm on Wed, Thurs, Fri and 9 am to 12 pm on Sat
No appointments. Registration of pets: 7:30-8 am.
FIRST COME, FIRST SERVED
Apr 19-22: PV-Col Independencia – Agustin de Iturbide 157
Apr 26-29: Ixtapa – Centro Communitario, Calle Mango
May 3-6: PV – Col. 5 Diciembre, New Animal Boutique, Colombia 1377
May 10-13: Volcanes
May 17-20: Valle de Banderas – Calle Veracruz 28
Aug 30-Sept 2: La Cruz
Nov 15-18: Bucerias
Sites Subject to Change. Check the PEACEAnimals website for changes in location or dates.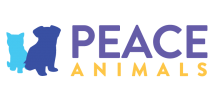 Founded in 2013, PeaceAnimals is a free mobile spay/neuter program operating primarily in the greater Banderas Bay area of Puerto Vallarta, Mexico. It is a registered Mexican AC (non profit) and has 501 (c) (3) status in the U.S. under the umbrella of Banderas Bay Charities, Inc., which offers tax-deductible receipts in the US, Canada, and Mexico.
For more information, or to make a much-needed donation, please visit peaceanimals.org.