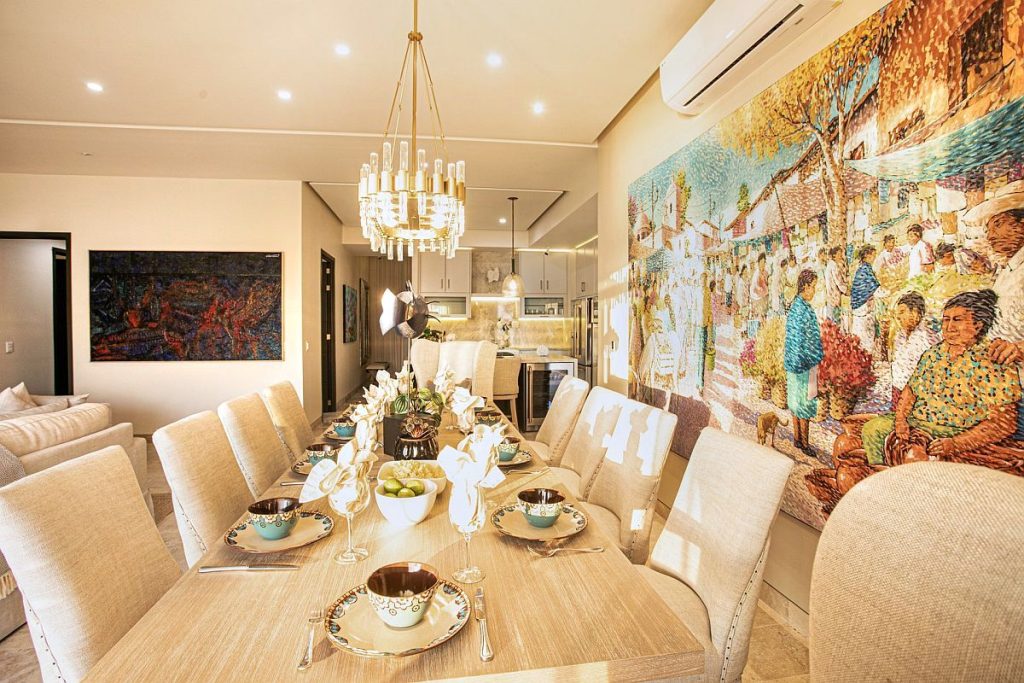 Puerto Vallarta, Mexico – CRATE Interiors' full service art advisory, purchasing and Installation service helps owners and investors curate artwork, sculpture and local crafts from many regions. Their single point of contact assistance means they set art gallery appointments, preview and preselect works to fit your decor needs and personal preferences, and bring gallery directors and artists directly to you for learning, information and fun.
CRATE assists with special commissioned works, artist studio visits and of course the final transport and onsite install at your home or vacation property to precise gallery specifications. Over the years they have worked with Galleria Dante, Galeria Corsica, Galeria Pacifico and numerous artists including Brewster Brockmann, Rogelio Diaz and the iconic Pedro Casant.
With over two decades building portfolios & collections, CRATE Interiors owner Debra Stevenson has cultivated a lifelong passion for art, traveling globally over several decades and serving on the board of directors at Los Angeles Art Association and a mentor/portfolio judge at the Fashion Institute of Design & Merchandising. She built several personal collections of tribal art and collectibles, contemporary West Coast works and Houston emerging artists over the years, and loves assisting clients and investors in their own personal journeys.
The discovery of an artistic voice that expresses our own deep values, longings and experience is truly a symbiotic epiphany of joy and something we should each experience in our lifetimes.
Do you have interest in expanding your art collection or starting one? There's never been a better time. Many emerging and established artists working within Mexico offer significant value creation and asset growth for collectors. Representing galleries are always happy to share extensive details on each artist's history, past performance and future shows. Plus there's nothing like seeing the works in person, meeting the artists and forming new friendships as you invest. Consider attending an Art Walk or private showing. Set your appointment today. The CRATE team can't wait to share this experience with you!

CRATE Interiors offers the only fully turn-key interior décor service in Puerto Vallarta, Mexico, representing the widest selection of home furnishings in the Banderas Bay region. For inquiries regarding the CRATE design service, please email info@crateinteriors.com. For portfolio and testimonials, visit CRATEinteriors.com.