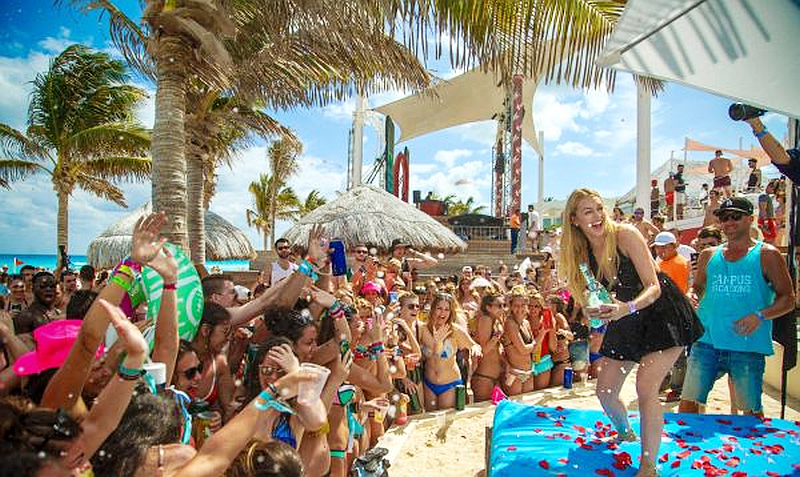 Puerto Vallarta, Jalisco, Mexico – Puerto Vallarta is on the list of the most sought after sun and beach destinations by international travelers looking for a spring break getaway, according to the most recent analysis by Expedia, the leading online travel assistance and sales site.
According to the latest data from the travel platform, flight searches for the months of March and April have increased by 40% compared to the same period last year, and Puerto Vallarta is one of the most popular spring break destinations, along with Punta Cana, Rome, Paris, Tokyo and Alaska, among others.
Expedia's data revealed that travelers are searching Puerto Vallarta over 25% times more this year than last year. This beautiful city by the sea recently set an all-time record for most visitors in a single year, welcoming 6,208,700 air passengers in 2022, two million more than in 2021.
Why? Because this destination has all travelers want for the perfect vacation: beautiful beaches, delicious food, rich culture, and great nightlife.
"Puerto Vallarta welcomes all visitors who wish to enjoy Spring in this popular sun and sand destination, which provides them with a break from the cold climates characteristic of our northern neighbors. This season is of great importance for the city's tourism sector," explained Luis Villaseñor Nolasco, director of the Public Trust for Tourism Promotion and Advertising of Puerto Vallarta.
"In addition to offering new experiences, sunny days and lots of fun to travelers, the arrival of international tourists who come to have fun in the sun during Spring Break not only benefits the tourism industry, but gives the entire local economy a boost," Villaseñor Nolasco added.
Sources: Contra Línea • Travel Off Path