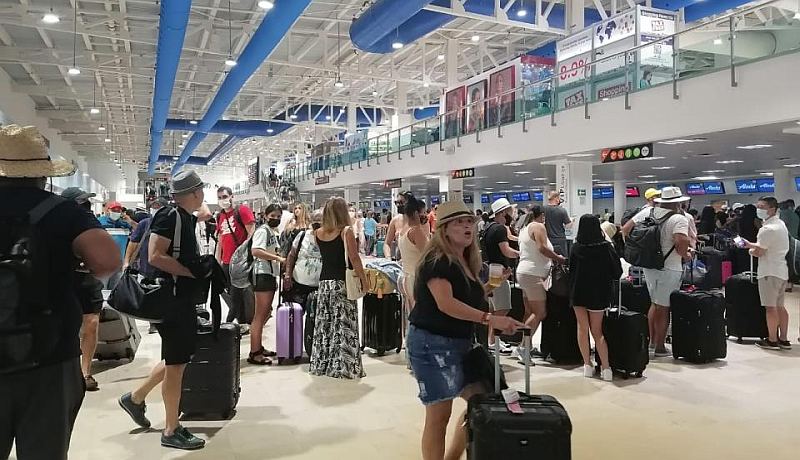 Puerto Vallarta, Mexico – The Puerto Vallarta International Airport (PVR) achieved the best passenger traffic in its history last year, with more than 6,200,000 travelers passing through its doors in 2022, according to the latest report from the air terminal's operator Grupo Aeroportuario Pacific (GAP).
GAP's December 2022 air terminal traffic statistics report that PVR welcomed 251,000 national passengers, a 50% increase over December 2019. In the international market, 418,000 passengers were received, an increase of 18.5% over pre-pandemic numbers.
In December 2022, the PVR airport also saw an 11 percent increase in operations and 36 percent in the offer of seats. Currently the air terminal serves 49 destinations; 12 national and 37 international, with flights operated by 23 airlines, 7 national and 16 international.
Last summer, the director of the Puerto Vallarta Tourism Trust, Luis Villaseñor Nolasco, said that GAP anticipated that 2022 would end with more than 6 million travelers passing through the airport. And he was right. The year ended with more than 6,200,000, an increase of 22.9 percent over the 5 million in 2019.
Grupo Aeroportuario Pacific reports that the number of flights arriving and departing from the Puerto Vallarta International Airport during the first two weeks of January will exceed 1,200, and they expect to reach 7 million air passengers during 2023, which would be another record breaking number for tourism in this city.