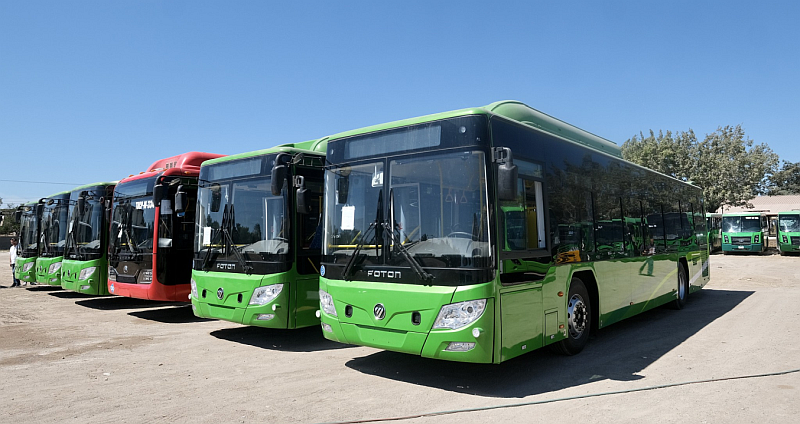 Puerto Vallarta, Jalisco, Mexico – Amid ongoing complaints about the city's public transportation system, Luis Romero Chávez, the president of Transporte Unidos Costa Pacífico (UNIBUS), recently announced that Puerto Vallarta will soon have a fleet of 112 state-of-the-art buses, the first of which are expected to hit the streets in November of this year.
These buses, all manufactured by Yutong, a Chinese manufacturer of urban buses, are set to revolutionize the public transportation system in Puerto Vallarta. Romero Chávez explained that this significant investment was made possible through financial support from the Jalisco State Government, which is providing economic support to several routes and companies in the state, including those in Puerto Vallarta.
With this addition, the city's public transit fleet will grow to a total of 380 buses, although not all of them will immediately hit the streets, as some will be held in reserve.
The initial plan had been to introduce these buses by mid-year, according to the Secretaría de Transporte de Jalisco. However, delays in the manufacturing process pushed back this timeline. Nevertheless, this setback has led to a positive development: a parts warehouse for Yutong buses will be established in Tlajomulco de Zúñiga, ensuring fast delivery of replacement components.
These modern units will not only solve the bus shortage problem, but will transform the passenger experience. They feature low-floor designs for easy boarding, air conditioning for comfort, USB charging ports, and on-board screens displaying upcoming stops and departures.
Chávez emphasized that the first batch of these cutting-edge buses is scheduled to arrive in Puerto Vallarta in November, and by February of 2024, the city's entire public transportation system could be revitalized with all 118 of the newly ordered buses.
This upgrade promises to make commuting in Puerto Vallarta more convenient and enjoyable for both locals and visitors. As Puerto Vallarta's transportation system undergoes this exciting transformation, stay tuned for further updates.