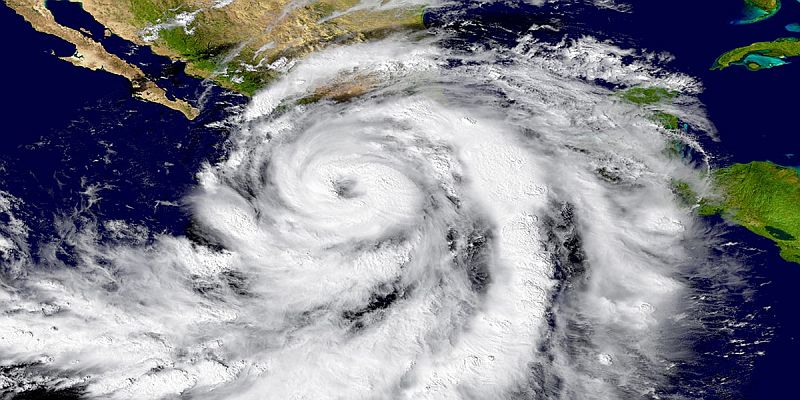 Puerto Vallarta, Mexico – Mayor Luis Alberto Michel Rodríguez and the chair of DIF Puerto Vallarta, María de Jesús López Delgado, have reached agreements with representatives of 19 buildings throughout the city that will serve as temporary shelters in case of any eventuality during the 2022 Pacific Hurricane Season.
"We must be prepared with action plans that contain and mitigate the ravages of some natural phenomenon. In Puerto Vallarta, unfortunately, we have witnessed how everything can change in an instant, therefore, this plan can only be possible if institutions, companies, government and society work together," the Mayor said during a recent press conference.
For her part, María de Jesús highlighted the importance of collaborating with some public and private institutions to enable their facilities if required, in accordance with the instructions that Civil Protection and Firefighters issue at the time of the contingency.
"Every year, we create a care plan for the rainy and hurricane seasons. This begins with signing an agreement with the representatives of certain properties so that they will be available as shelters if needed. We would like to express our gratitude and congratulate the people of Vallarta for their willingness to serve and work together with the goal of protecting families living in dangerous areas," she said.
Previously, representatives of city officials and representatives of the 41st Military Zone, 8th Navy Zone, Civil Protection and State and City Firefighters visited the facilities of Secondary School 132, CECyTEJ University of Education, and TEC "MM" Institute to evaluate the properties.
The properties that have been approved to serve as emergency shelters this year are: la Casa Ejidal Las Palmas, Escuela Primaria 24 de Febrero, Primaria Adolfo Ruiz Cortines, Casa Ejidal de Ixtapa, Conalep de Ixtapa, Conalep Vallarta, CECyTEJ, escuela secundaria 132, Casa Ejidal de Puerto Vallarta, Preparatoria Regional de Puerto Vallarta, Secundaria Técnica 81, Polideportivo de la Unidad Alfonso Díaz Santos, Salón CTM de Los Sauces, Instituto Nueva Galicia, Escuela Secundaria 29, Escuela Primaria Mismaloya 'Manuel López Cotilla', Instituto Tecnológico "MM" Vallarta, Unidad Médica Boca de Tomatlán y Casa de Día del Sistema DIF Municipal.
The director of DIF Puerto Vallarta, Roberto Ramos Vázquez, and the director of Civil Protection and Firefighters, Gerardo Alonzo Castillón Andrade, oversaw the signing of the agreements.