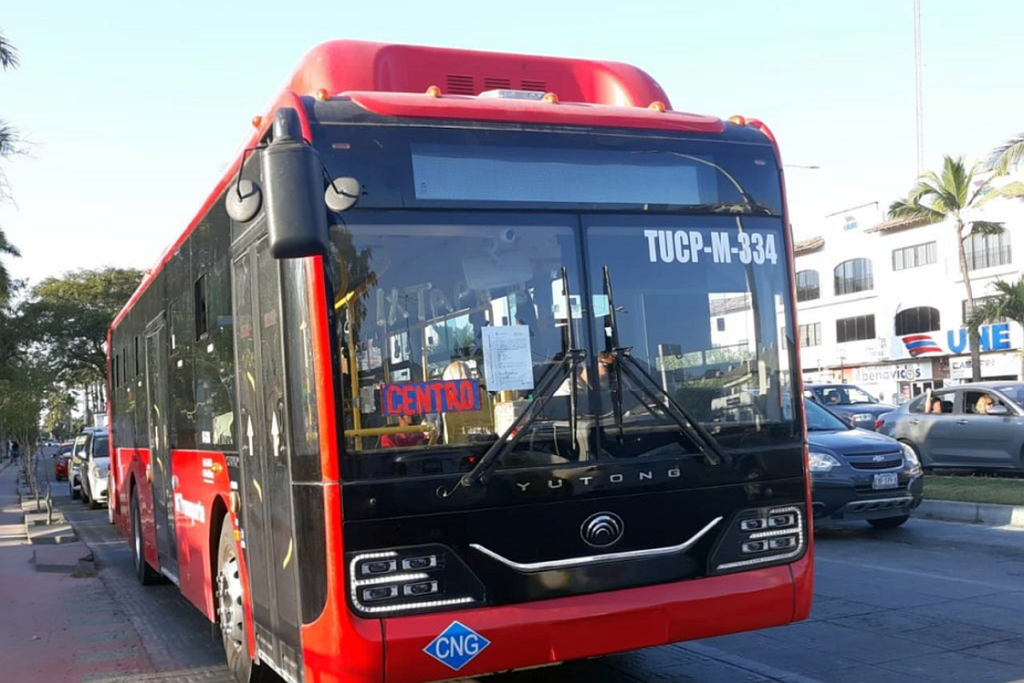 Puerto Vallarta, Mexico – According to Luis Romero Chávez, the president of Transporte Unido Costa Pacífico, 15 new buses have been added into circulation in Puerto Vallarta over the past couple of weeks, and 10 more units will arrive next week. These new buses are meant to better meet the needs of users on all of the different routes in the city.
These new buses can be distinguished by their color, with 14 of them are green and a red one on the Ixtapa-Centro route that is being used for a pilot study to analyze the feasibility of operating such units on the streets of Puerto Vallarta.
In addition, 10 of the white Unibuses that have been out of service due to engine failures and other mechanical issues will be leaving the workshop and put back into service in the coming days. An additional 100 out-of-service buses are slated to be repaired, which will eventually bring the number of buses circulation on the city's streets to almost 300.
The company expects to deliver 25 more new units in the month of March, most of which will be put into service in the upper part of El Pitillal, as well as in Ixtapa, which are some of the areas that have the most demand. However, Romero Chávez assured that there will be new buses on all 23 routes covered by the public transportation system in Puerto Vallarta.
According to the company's president, these new units represented an investment of more than 450 million pesos.
Sources: Tribuna de la Bahía • Vallarta Opina