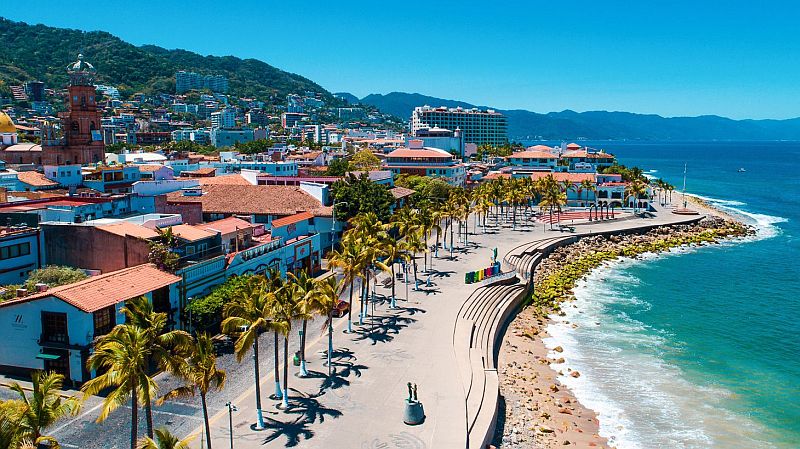 Puerto Vallarta, Mexico – The 9th annual Travvy Awards took place on November 2 in Florida, and Puerto Vallarta, Mexico won in five of the seven categories for which it was nominated. Also known as the 'Academy Awards' of the travel industry, the Travvy Awards recognize the best in tourism worldwide.
The 2023 Travvy Awards recognized the world's top destinations for travelers, including the best places to tie the knot, the tastiest spots to chow down and the best vacation destinations.

Vallarta received bronze trophies (3rd place) in five categories – Best Destination in Mexico, Best Honeymoon Destination in Mexico, Best Culinary Destination in Mexico, Best Wedding Destination in Mexico, and Best Tourist Office in Mexico – highlighting the popularity of the city and the hard work done by the city's Public Trust for Tourism Promotion and Advertising.
Luis Villaseñor, general director of the Puerto Vallarta Tourism Trust, received the awards during the gala.
"It is a privilege to represent Puerto Vallarta in these prestigious tourism industry awards. We are excited by the success that our destination has achieved by winning in most of the categories in which it was nominated, which highlights the importance and relevance of the Port for international markets, thanks to the variety of natural settings, rich gastronomy and the "diverse options for celebrating special events that make the city a unique place," Villaseñor said upon receiving the awards.
These awards affirm Puerto Vallarta's status as a leading destination in Mexico, captivating visitors from around the world with its blend of natural beauty, rich culture, and warm hospitality.