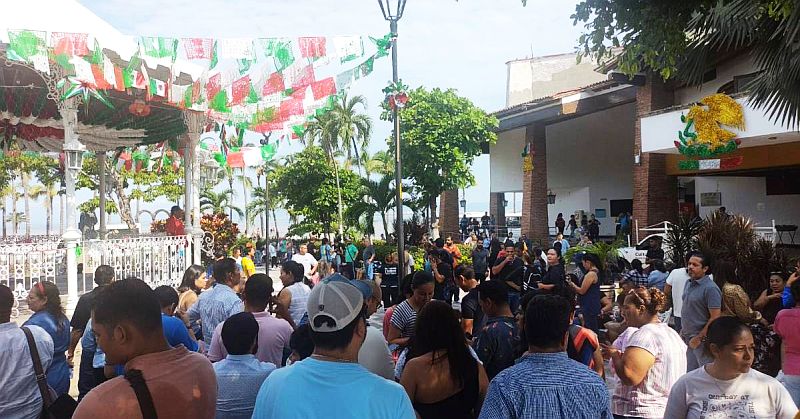 Puerto Vallarta, Mexico is gearing up for a major event on Tuesday at 11:00 in the morning. Don't be surprised if you hear sirens blaring and see lots of people rushing out of buildings because it's all part of the Second National Drill 2023, a massive practice session happening all across the country. This drill aims to teach people how to stay safe in case of natural disasters like earthquakes and hurricanes.
In this year's drill, there are four important scenarios to think about. Two of them involve earthquakes, and the other two are about hurricanes. For the folks in Jalisco, the focus is on a big 7.2 magnitude earthquake. They're imagining it happening in the Sierra del Travesaño, about 10 kilometers northwest of Chapala, and the effects would be felt in Puerto Vallarta.
Adrián Bobadilla García, who's in charge of Civil Protection and Firefighters in Jalisco, says the main goal of this huge practice is to make sure everyone in Puerto Vallarta knows what to do if a real earthquake strikes. So when those alarms go off, and you see emergency teams in the streets, and schools, businesses, and hotels start evacuating, don't panic – it's just a test.
This drill serves several important purposes. It helps them figure out how to improve things like the time it takes to evacuate and how they organize their teams. It's also about spreading the idea that being prepared for disasters is essential, and it encourages different groups to work together effectively during emergencies.
Laura Velázquez Alzúa, who heads the National Civil Protection Coordination, explains that drills like this are done all around the world, including countries like Japan, Peru, Chile, Colombia, and Indonesia. They're all about getting people ready for potential dangers.
On Tuesday, September 19 at 11:00 am Central Time, you'll hear a seismic alert. The authorities advise you to stay calm, go to safe areas in your home, school, or workplace, and follow the instructions from the civil protection teams. They'll be broadcasting the alert on the radio, TV, and through loudspeakers in schools and workplaces. It's all about practicing to stay safe when Mother Nature throws a curveball our way.