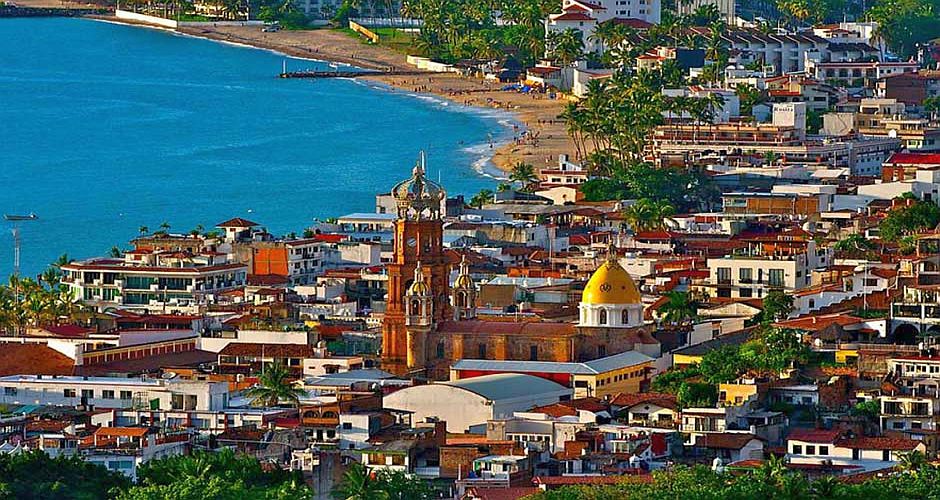 Puerto Vallarta, on Mexico's Central Pacific coast, is a well-known, world-class expat and tourist hub – and most people would expect prices to reflect that. They do in the "Zona Romantica."
But a new report from International Living's Roving Latin America Editor points to an attractive, under-the-radar area of this coastal city where a revitalization is underway, prices have yet to catch up, and the real-estate values are excellent – for now.
"When my team and I put boots on the ground we often discover overlooked locations that have real potential," says Ronan McMahon of International Living's Real Estate Trend Alert.
"I've been coming to Puerto Vallarta since 2005. I've always enjoyed it. And I thought I knew the place inside and out. But even an established destination with a mature real estate market can offer up some welcome surprises."
That's what Jason Holland, International Living Roving Latin America Editor, found – an area of the popular beach town that has been overlooked and unloved… until now.
Puerto Vallarta is the second-most popular beach destination in Mexico, after Cancún. It drew 5 million visitors in 2019 and is a perennial favorite of full-time expats and snowbirds.
There are miles of golden-sand beaches, with lively options in town and plenty of low-key stretches too. The international airport has direct flights from cities across the U.S. and Canada, so it's easy to get to.
It's thoroughly modern, with reliable high-speed internet (which has made it a popular port of call for remote workers), sleek shopping malls with high-end brands, and several hospitals and medical clinics. There's no shortage of fun things to do: an innovative and varied restaurant scene, live entertainment of every stripe, golf, boating.
But when Holland went there recently, he found an up-and-coming gem, where property prices are a fraction of what's found in the popular Zona Romantica area.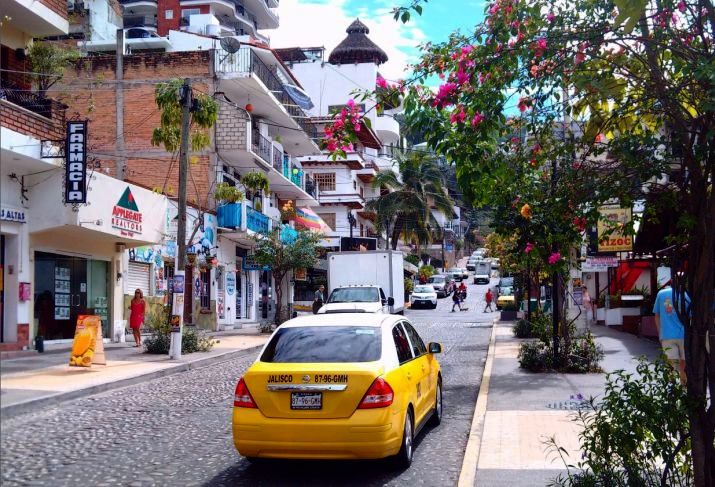 "If you've been to Puerto Vallarta, unless you stayed ensconced in one of the many hotels and resorts to the north of downtown, you probably visited the Zona Romantica," Holland says. "It's the hot place to be, has been for years.
"It's a pleasant, walkable district and the beach, called Los Muertos, is lined with restaurants and bars offering sea and sunset views. It's easily accessed from the Malecon, a seaside pedestrian-only promenade that runs for miles through the heart of Puerto Vallarta.
"The Zona Romantica is buzzing day and night, especially in high season from December to April. I should mention that this is the nightlife district too. Not for everybody but perfect for some.
"As the place to be in town, it probably won't surprise you to learn that real estate here commands a premium, with two-bedroom condos (even without ocean views) hovering around a half-million dollars. There are plenty of resales and pre-construction projects at that price point.
"I like the Zona Romantica. But on Ronan's urging, I also checked out the adjacent neighborhood, Centro, which is just to the north of the Rio Cuale."
The Malecón stretches for miles along Puerto Vallarta's waterfront. It starts in Centro and passes through the Zona Romantica to the south.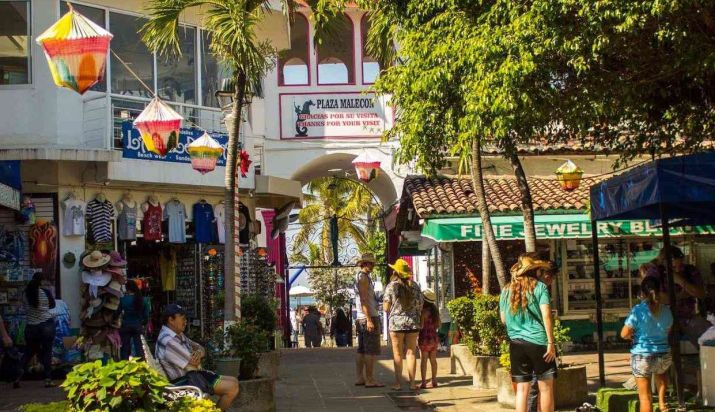 "In Centro, the water is never more than a few blocks away. Heading inland I found a different world. Low-key courtyard restaurants, sidewalk cafes in little plazas, cool art galleries, boutiques with clothes much cooler than I could ever wear.
"A long-time resident of Puerto Vallarta I met with explained how Centro is changing. Restaurants and shops are facing high rents in the Zona Romantica. Many of them are getting new, more affordable digs in Centro, mixing in with the department stores, pharmacies, and corner shops that serve the everyday needs of the residents who live here.
"In-the-know locals and tourists are heading to Centro too, seeking out the places to shop and dine they're reading about on social media and in travel blogs.
"This gentrification process is well under way. And it's not just restaurateurs and shopkeepers who are coming into the neighborhood. New residential development, including Zona Romantica-style, super-modern, luxury condos, is planned for the area. And the cool thing is that these communities, because they're in more of an up-and-coming area and don't have the cachet of Zona Romantica address, are going to be a fraction of the price."
When folks know where to look even a town really well known to potential expats and buyers can serve up surprises.
"Centro is a place where things are happening, developing, and changing – even in such an established, well-trodden destination as Puerto Vallarta," says McMahon.
Read the full story on why Centro is the new kid on the block, at InternationalLiving.com.