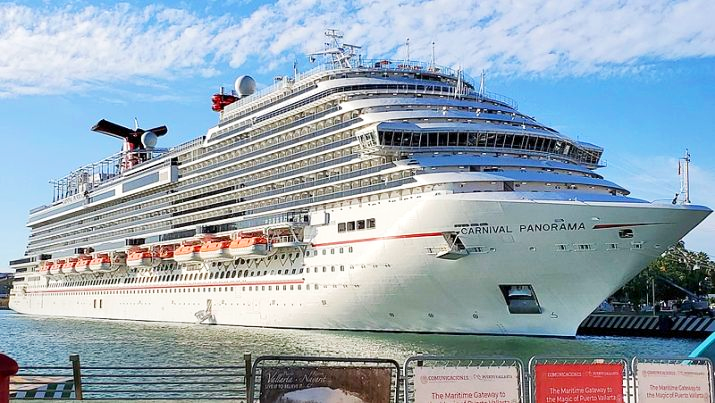 Puerto Vallarta, Mexico – After yesterday's double arrival, two of the five cruise ships that will visit our port this month have already come and gone. According to the Puerto Vallarta National Port System Administration, the remaining arrivals correspond to the Carnival Panorama, which will continue its weekly operation on Tuesdays.
There are just over four months of low season for Puerto Vallarta, when the cruise lines that normally visit the Mexican Riviera change their itineraries to other popular cruise markets, like Alaska and Central & South America.
The president of the Mexican Association of Tourist Cruises, Arturo Musi Ganem, highlighted that the cruise sector in Mexico has achieved a complete recovery, which is attributed to the pricing and promotion strategies implemented by the shipping lines.
In low season, the main destinations on the Mexican Pacific are Ensenada, Baja California, and Los Cabos, Baja California Sur, due to shorter journeys and their proximity to the United States, which keeps them busy with tourists from that country.
Between January and April 2023, 400,569 cruise passengers arrived in Cabo San Lucas, while 385,050 people entered Ensenada; Puerto Vallarta received just over 285,000. This is because all the routes that stop in Puerto Vallarta also include port calls in Cabo San Lucas, but many others that arrive at that South Californian port do not reach this region of Jalisco.
In low season this situation is accentuated because there are only five ships that cruise the Mexican Pacific route, and several others that only touch ports on the Baja California Peninsula.
The 'high season' for Puerto Vallarta cruise tourism is expected to restart in October with more ships arriving in addition to the weekly arrival of the Carnival Panorama, which will continue throughout the summer.