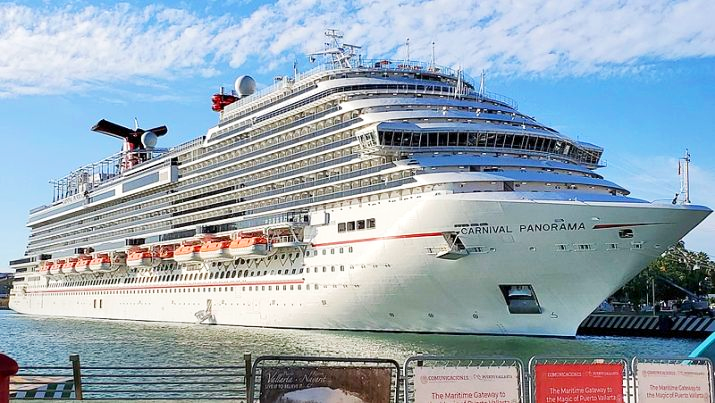 Puerto Vallarta, Mexico – Though there are only four arrivals scheduled during the month of September, all courtesy of the ever-popular Carnival Panorama, Puerto Vallarta's international cruise tourism segment is set to embrace a fresh wave of optimism as it continues to improve its cruise tourism statistics compared to last year.
While August saw a modest 8 cruise ship visits, and July only welcomed 5, September promises to be a shining example of Puerto Vallarta's resilient spirit and its enduring appeal to tourists.
According to the National Port System Administration (ASIPONA) in Puerto Vallarta, these four eagerly awaited cruise ship arrivals are scheduled for the 5th, 12th, 19th, and 26th of September. Local tourism service providers are gearing up for the month ahead, as they prepare to extend their renowned hospitality to cruise passengers, who remain the lifeblood of their businesses.
The anticipated influx of cruise-goers during these four arrivals could inject more than $2.2 million into the local economy, providing a welcome boost to the city's tourism industry.
While the low-season often sees reduced cruise ship traffic along the Mexican Pacific Riviera route, some Mexican Caribbean ports tend to thrive during this season.
For instance, July saw a total of 64 cruise ships making port in Cozumel and Mahahual in Quintana Roo, highlighting the diversity of Mexico's cruise tourism offerings.
Despite the seasonal variations in arrivals, Puerto Vallarta remains steadfast in its commitment to providing an unforgettable experience for visitors, and this September is no exception, as the city welcomes cruise passengers with open arms, promising adventure, relaxation, and the warmth of Mexican hospitality.
The 'high season' for Puerto Vallarta cruise tourism is expected to restart in October with more ships arriving in addition to the weekly arrival of the Carnival Panorama.