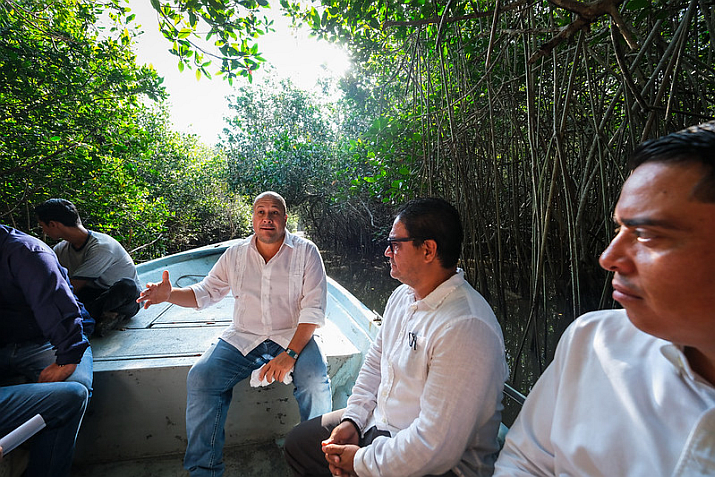 Puerto Vallarta, Jalisco, Mexico – During his August 27 visit to Puerto Vallarta, the Governor of the State of Jalisco, Enrique Alfaro Ramírez, toured the El Salado estuary to observe the progress of the improvements being made there. After the tour, he said that the Natural Protected Area should be ready to reopen to the public in December 2022.
The Estero El Salado, a Protected Natural Area (ANP) in the heart of the city's hotel zone, comprises 208 hectares, of which approximately 135 correspond to mangrove vegetation and wetlands; the rest is made up by two medium forest remnants bordered by water and underwater vegetation, thorn forest and secondary vegetation.
The estuary's landscape and habitat characteristics are favorable to tropical birds, clusters of colorful crabs, amphibians and reptiles – including crocodiles – and other wildlife species.
But the eco-reserve's doors have been closed to the public since March 2020 as a result of the Covid-19 pandemic. Despite the fact that the worst of the health emergency is over, the improvements being made have prevented the general public from enjoying the area for more than two years.
In the first stage of the project, more than 23 million pesos were invested in the rehabilitation of the entrance to improve security and universal accessibility; the creation of a new multi-functional plaza; the renovation of the observation tower to provide access for people with disabilities; maintenance of the walkways & docks, and the implementation of a management policy.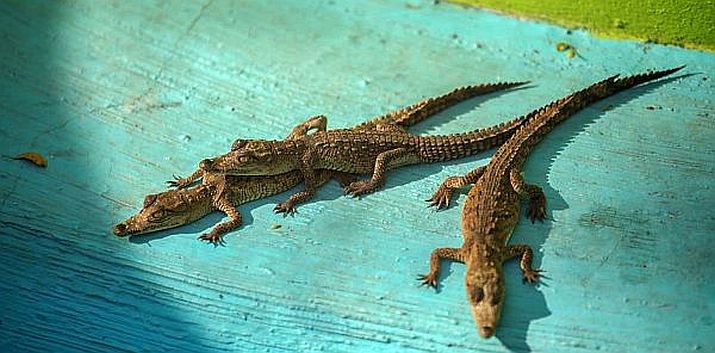 In the second stage, whose work will begin this week, 13 million pesos will be invested for the creation of a nursery; improving access to the boat dock; replacing the perimeter fence in damaged sections; installing meshing around the entire protected area; and constructing a crocodile farm, which will serve to educate the visitors.
These works will give this natural space, unique in Latin America, characteristics that it did not have before and will provide more and better information to those who visit the estuary.
"This investment is being made to recover our environmental capital in Puerto Vallarta. After all the work we did to expand the protected area of this estuary from 169 to 208 hectares, now it is time for the recovery work, for better equipping the facilities that are already here and for adding new features, so that the Estero El Salado will be a space that the people of Puerto Vallarta can enjoy, while protecting the environment and the ecological balance," explained the Governor.
He added that they are going to hire more staff, because the current workforce is insufficient to keep this Natural Protected Area in good condition.
Sources: jalisco.gob.mx • Vallarta Independiente