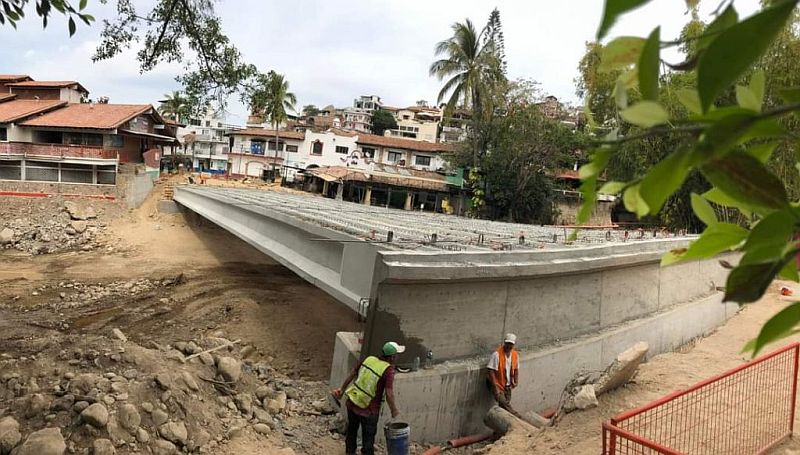 Puerto Vallarta, Mexico – The municipal government has been coordinating efforts with the Jalisco Ministry of Infrastructure and Public Works (SIOP) to ensure that the reconstruction of the Insurgentes street bridge, which connected downtown Puerto Vallarta with the Romantic Zone but collapsed after the passage of Hurricane Nora, will be completed and fully operational no later than March.
Last week, Puerto Vallarta Mayor, Profesor Luis Alberto Michel Rodríguez ("Profe Michel"), and SIOP's Director of Infrastructure Construction for the Western Zone, Carlos Enrique Ramos Tirado, met with the the state agency's construction supervisors and various city officials to discuss this joint project.
During the meeting, it was agreed that the works being carried out by SEAPAL Vallarta to repair damaged pipes in this area would be suspended for a few weeks so that the bridge work could be carried out without setbacks.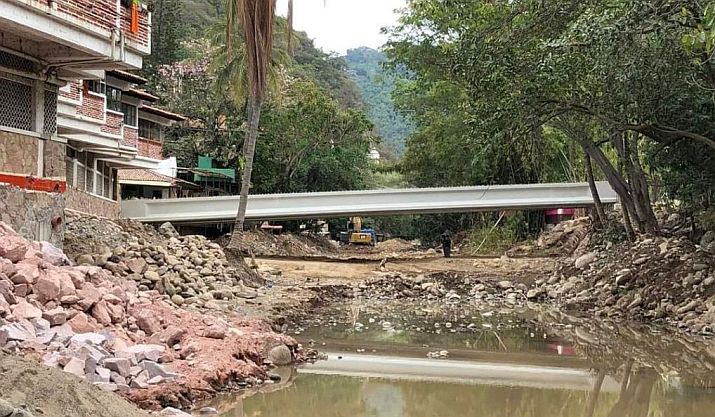 Since then, construction has been progressing at a good pace. The latest advance was the placement of the iron on the southernmost side of the island, which has already been reconnected to the Romantic Zone. Now only the north end plate is missing, the foundation for which has already been laid.
Profe Michel stressed that this bridge work is "a priority, since Semana Santa is coming, and not having that road creates a terrible chaos". He lauded the efforts of this coordinated team, saying that they will allow the city to deliver better results for the people of Vallarta.
Sources: puertovallarta.gob.mx • vallartaenlinea.com