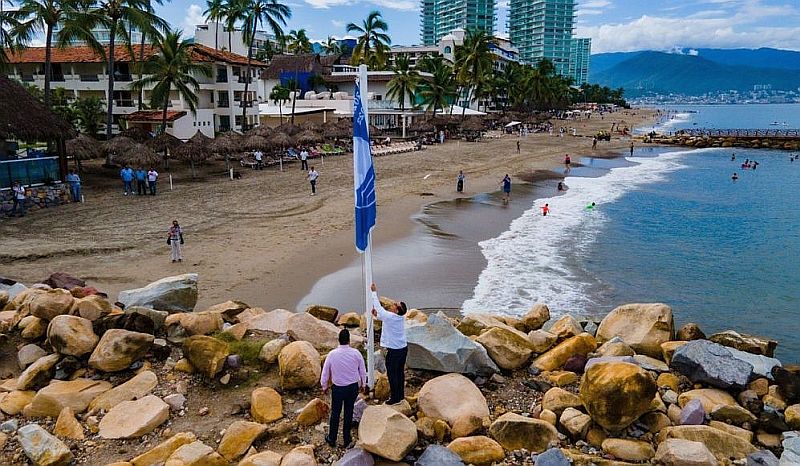 Puerto Vallarta, Mexico – During his first year in office, Puerto Vallarta Mayor Professor Luis Alberto Michel Rodríguez validated the priority of his environmental policy through various programs of the municipal government, among which the Certified Clean Beaches and the Protection and Conservation of Sea Turtles stand out.
Professor Michel, in various forums, has highlighted the importance of the municipality possessing an invaluable natural wealth that must be conserved because it constitutes the sustainability of the destination and, without a doubt, the quality of life of the people of Vallarta depends on it to a great extent.
For this reason, during the first year of the administration, activities aimed at strengthening the preservation and protection of the environment were developed, so that "our municipality has resumed the path to once again be a leader in Blue Flag certified beaches in Mexico," he highlighted in his first government report.
Puerto Vallarta was once the capital of the Blue Flag in Mexico, with eight blue flags, however, previous authorities downplayed the issue and now, under the leadership of Professor Michel, the first steps in recovering the certification of beaches, as four international distinctions were received: the revalidation of Playa de Oro and Sheraton, and the recovery in Camarones and Palmares, three of them managed by the local government.
In addition, Holi beach received national certification by the NMX-AA-120-SCFI-2016 standard for meeting national standards, and all of the above together strengthens the prestige of this popular tourist destination.
"We have given ourselves the task of implementing the Beach Protection and Conservation Program, in which it is proposed to generate an inventory of the municipality's beaches, where it is determined which ones are suitable to carry out said program and continue with the same scheme of sustainability through good practices", said the mayor in this regard.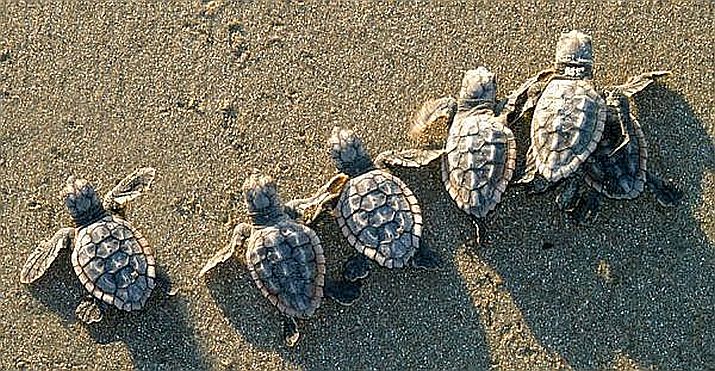 At the same time, in ongoing efforts to safeguard the area's wild fauna, the Environment Subdirectorate carries out various actions, among which is the Municipal Program for the Protection and Conservation of Sea Turtles.
The municipality has one of the most successful sea turtle protection programs in the country, which incubates and releases hatchlings between the months of July and December, and the hatching percentage is 85%.
In the current nesting season, with the support of different government agencies, civil associations and private initiative, it is expected to exceed last year's figures, in which more than 3,100 nests were rescued and approximately 270 thousand hatchlings released.
In his first year of government, figures that correspond to two different arrival seasons, from October 2021 to July 2022, a total of 941 turtle nests were collected and incubated in the nurseries of El Holi, Boca de Tomates and Hotel Marriott, and 182,025 baby turtles were released.
Source: Reporte Diario