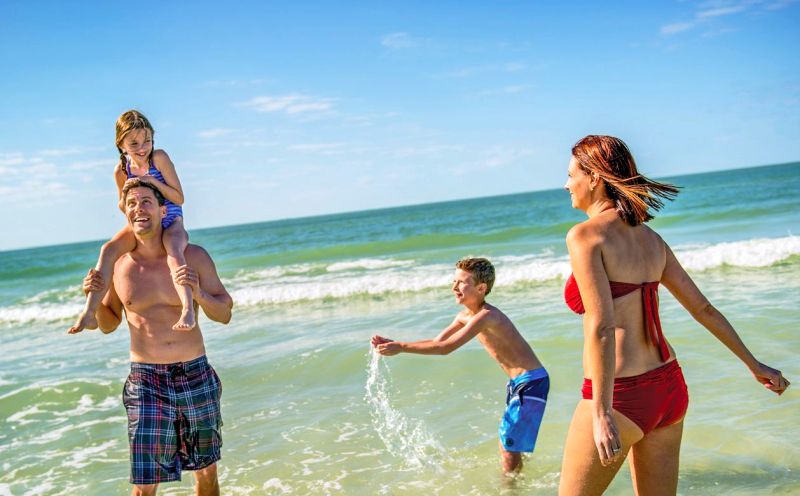 Puerto Vallarta is a vibrant city with much to offer all age groups. A popular retirement destination for Americans and Canadians, the city is now seeing an influx of younger people taking advantage of the work-from-home revolution. Let's take a look at some of the reasons why you should consider relocating to Puerto Vallarta.
The Weather
November through April you can expect sunny days, high temperatures in the 80's, low temperatures in the 60's, and no rain. The weather is perfect for beach days, outdoor excursions, watersports, fishing trips, or simply sitting on a patio with your laptop and your favorite beverage.
The Beaches
Puerto Vallarta has some of the best beaches in Mexico, with something for everyone. Playa Los Muertos has beach clubs and restaurants, Playa Palmares is great for boogie boarding, and Playa Esmeralda has shallow water for kids to swim. There are many natural beaches where you can escape and enjoy the coastline.
Walkable Lifestyle
In Puerto Vallarta, you don't need to own a car. You'll find shops, restaurants, and most everything you need within walking distance. Public transportation is easy, with bus routes that go all over the city.
The Food
Puerto Vallarta has a rich gastronomic scene that will satisfy any palate. Fresh, locally sourced ingredients are abundant, from seafood to meat to fresh vegetables and fruits. There are many world class chefs here, as well as home style cooks with delicious small restaurants.
The Culture
Puerto Vallarta is known for fiestas. Folkloric festivals to celebrate national holidays happen nearly every month. There are farmers' markets and art walks in downtown and the marina. There are theaters and clubs that offer up live music, dancing, and theatrical plays.
Affordability
Puerto Vallarta is still more affordable than beach communities in southern California or Florida, with all the same draws, plus the added benefit of a rich culture.
Language
Many people in Puerto Vallarta speak English, so you can live here without being fluent in Spanish, but I always recommend learning the local language to be able to really feel at home and integrate better into your adopted country.
Proximity
Puerto Vallarta is close to many USA airports. It's only a 2.5-hour flight to Houston or Dallas, and a 3.5-hour flight to Denver or San Francisco.
With all these benefits, we invite you to come for a visit, and you might just stay for a lifetime!

Warren Brander is an expert real estate agent working in Puerto Vallarta. He can be reached at 322-200-2253, or by email at sales(at)warrenbrander.com. You can also check out his website for a great selection of Puerto Vallarta condos and homes for sale at WarrenBrander.com.