Puerto Vallarta, Mexico – Lisa Manoogian, the Volunteer and Fundraisers Coordinator for Refugio Infantil Santa Esperanza, a non-profit shelter for babies and children under the age of 14, tells us what has been happening, and what is to come, for R.I.S.E. kids, volunteers and supporters.
R.I.S.E. November 2021 Newsletter
We are ready for Winter! PV and RISE are ready to have our visitors and volunteers back. Please make sure you are vaccinated or have been living 14 days in Puerto Vallarta COVID free – your vaccination card or COVID negative test results will be your opportunity to visit RISE.
We are very grateful for your support throughout this summer! Although we still have not been able to create a much needed financial safety net, we are hopeful for the future. Currently, we are able to get by every month but we are looking to build a reserve, should there be another world or local crisis.
We will continue to need your support and donations as we close out the year with holiday and year end expenses. Donations are always welcome on our website – click HERE to Donate. Please feel free to contact me at lisa(at)risepv.com to better understand our financial spend and needs.
THANK YOU TO ALL OF OUR DONORS – Because of YOU, we continue to keep our doors open to children who have been living in at risk situations. You have made a difference in their lives! See the smiles and know you are a part of their happiness.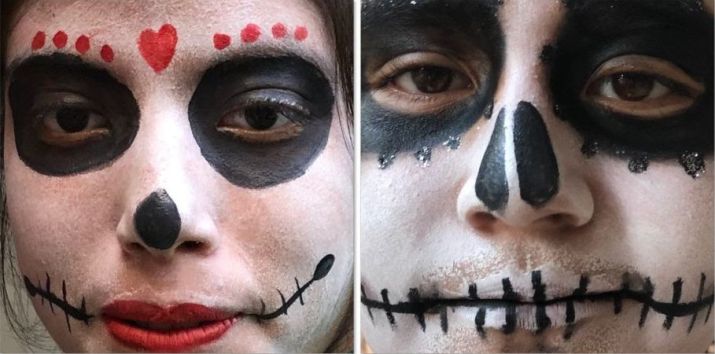 What a better time to share an update at RISE, as we finish our celebration of Dia de Los Muertos! We honored and remembered our loved ones with a fiesta, face painting, and a beautiful altar for Madre Mari, one of our founders who passed in August of 2020.
We even had a little Halloween fun at this Month's Birthday Party, too! Kids got to dress up and pick their own costumes and face paint design! Everyone had a blast! Much thanks to our face painters – Karine, Athena, Liah, Sofia and Ivan.
EDUCATION
Our kids are back at school, with an alternating weekly schedule – half go one week and half go another week. Our staff continues to educate them when they are not in school as the schools send their homework via WhatsApp. We are so very proud of our children and staff as the children are bringing home remarkable grades and have a great attitude about school. In addition to going to school and studying during the day, we have staff and volunteers doing homework with the children on a rotating schedule from 3:00-6:00 pm Monday-Friday. Gracias to all for helping these children be the great students they are.

English class from American English Tree was moved to Saturday mornings to accommodate the back to school schedule. This is in addition to the English they learn at school and with our in house English teacher. Some of the kids are so proud of their work, they do their best to speak to us in English as often as possible. It's great to see them getting more comfortable with it. Thanks Eddie and team for giving them this opportunity.
Dance classes – We've added to our education program with a ballet class on Tuesday afternoon with Denisse Peña. Denisse is a professional dancer in MAYAHEUL, a Cirque du Soleil-like show at Teatro Vallarta. This ballet class is in addition to our modern dance class on Wednesdays with Mercedes Jijena. Gracias to both artists who give our kids a great outlet to express themselves – stay tuned for performances.
Martial Arts – We have a great team of martial arts experts coming to RISE on Sunday mornings to teach our children self defense – not just how, but when to use it. It's super fun to see the kids perfect their moves. Thanks to Daniel, Cesar and Omar for the good work they are doing!
Catechism is being taught on Monday nights by 3 wonderful ladies, Araceli, Vianney and Isabel, who organize the children by age for class. All of this is preparing them for upcoming confirmations and 1st communions. Much thanks for the hard work spent here.
FUNDRAISERS
So, You Think You Can RISE, our seven-show talent contest is off to a great start! We've been recruiting contestants and have auditions right around the corner on November 14th, 21st and 28th. If you have talent, or know someone who does, have them sign up now. $10,000 pesos will go to the first place winner and a spot in a show at The Palm, Incanto or a new face in PV entertainment, Colectivo Hueco! Click HERE for auditions.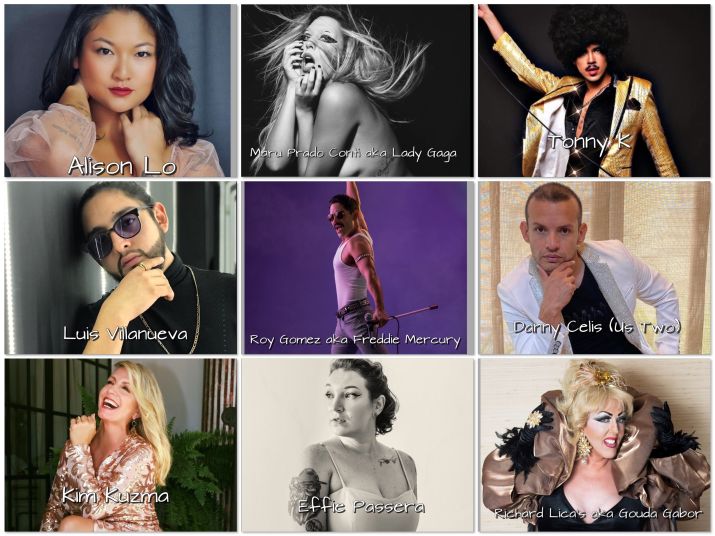 We are getting new, unique and great talent lined up for all of you! We also have a star-studded lineup of hosts and judges and more to be added – you won't want to miss these events. Click HERE for sponsorships, tickets, and more information.
Save the Dates!
• Rounds 1-3 January 9, 16 & 23 at The Palm Cabaret
• Rounds 4-6 January 30, February 6 & 13 at Incanto
All Preliminary Rounds are on Sundays at 3:00 pm
The Grand Finale with the winners from Rounds 1-6 will be held at 7:30 pm on Sunday, February 20 at Teatro Vallarta.
How Can You Be Part Of This Exciting Event?
Become A Sponsor Now!
We have 3 levels of Sponsorship and are thrilled to announce that our 6 Superstar level sponsorship opportunities have sold out! We will reveal these special sponsors soon! BUT – Don't miss your chance for Main Stage or Spotlight sponsorships in order to receive some awesome marketing and social media benefits for your organization. If you want to contribute without sponsorship benefits, Join the Fan Club and support the kids. Click HERE for more information on all levels of sponsorship.
Sign Up To Volunteer!
If you are looking to be part of the next big thing in Puerto Vallarta, this is your chance. Fill out this form and we will get you on the team! Sign up now!
Raise For Rise Scramble Golf Tournament
Did you miss last year's talk of PV Golf?
Here's your chance to get into the swing at RISE – December 11th at Flamingos
Contact Billy Pilawski at Billy(at)risepv.com for more details.
GRANT AWARDED TO RISE!
We are happy to announce that on October 20th Professor Jorge received the Eagle Wings Foundation Grant on behalf of RISE! Volunteers submitted a project to update and enhance security around our home, and it was accepted and as a result we received the estimated financing for this project. RISE was among 35 Banderas Bay organizations who were awarded such Grants. Thank you and congratulations, Professor Jorge, for your work on this proposal.
We continue to keep RISE on the RISE!!! Muchas Gracias from all of us at RISE for your continued support and blessings! – Lisa Manoogian, RISE Volunteer Coordinator/Fundraisers/Newsletters

R.I.S.E. (Refugio Infantil Santa Esperanza) is a privately funded, 50-bed children's shelter in Puerto Vallarta, providing a loving environment for children who are "at risk" at home or have no home. These resilient children range in age from newborn to mid-teens. For 20 years RISE has operated with a combination of a great staff and a team of volunteers that keep RISE running. RISE is 100% funded through private donations and fundraising is a huge part of our ability to provide these children with nutritional meals, education, medical and dental services, activities, clothing & more. Learn more at risepv.com.