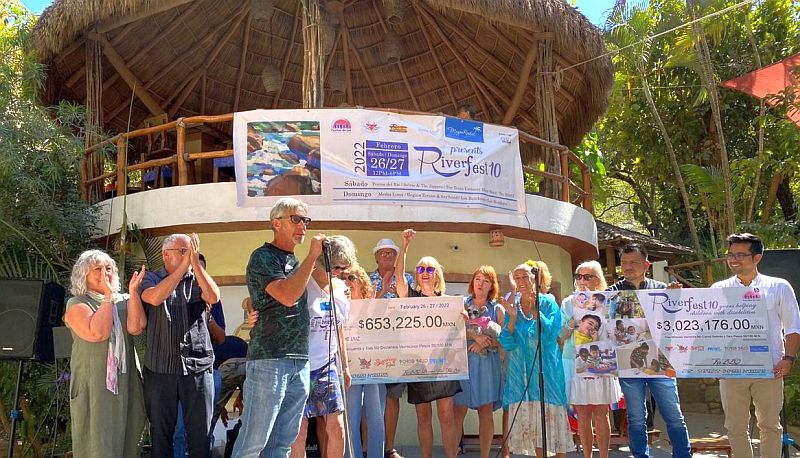 Puerto Vallarta, Mexico – Riverfest 10 happened just over a month ago at El Rio BBQ Bar and was a beautiful and fitting way to mark the end of one of Puerto Vallarta's most successful and best-loved charity fundraisers. It was a really special weekend.
It goes without saying that everyone involved with Pasitos de Luz recognizes the huge impact that Riverfest has had and will sorely miss the music, smiles and energy that have characterized this landmark event.
During its decade of fundraising, Riverfest raised an incredible $3,026,176 pesos (over $150,000 USD!) for the children supported by Pasitos de Luz, helping to change lives for the better and bring hope where there was no hope. Riverfest 10 alone raised over $650,000 pesos. We must thank John & Linda Jameson at MayanRental for their sponsorship this year, which helped hugely.
All this has been possible only thanks to the vision, hard work and dedication of a small group of people who wanted to do something to help the children with disabilities with whom Pasitos de Luz works.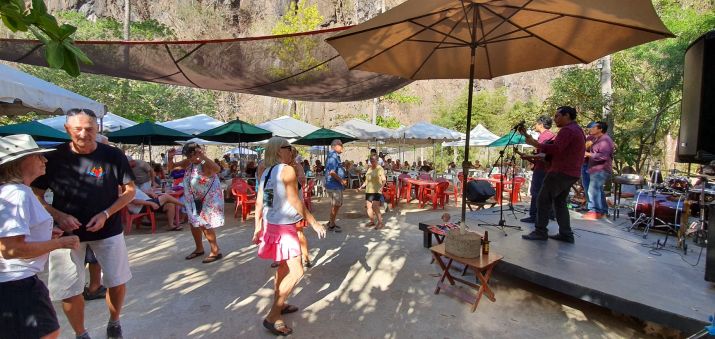 Barb Bremner and Kurt Sinner have put their heart and soul into each and every Riverfest, meticulously planning and executing each edition down to the finest detail. Without them, ten years of fundraising would never have happened. Larry Leebens, Shelly Ware, Barbara Crompton, Marlene Hosey and Peter and Teena Oudman have done an amazing job of promoting the event, as well as MCing, coordinating volunteers and finding suppliers and vendors.
Local restaurants, including Barcelona Tapas, Porto Bello and Pasta Fresca Versalles have supplied mouthwatering food, while the staff at El Rio have always been so friendly and accommodating. Print PV has produced amazing designs, while Alexander Daoud, owner of Alexander A Salon, has donated his time and effort at several Riverfests.
Thanks everyone, musicians and guests alike, for making Riverfest such a fun and impactful event that has literally raised millions and made so many people happy.
Written by Pasitos de Luz volunteer extraordinaire, Chris Jacobs.

Located north of Puerto Vallarta near San Vicente, Nayarit, Pasitos de Luz is a marvelous day care facility for children with special needs. This non-profit organization provides children with various handicaps with a caring and loving environment, along with treatment for individual rehabilitation, nutritional meals, physical stimulation and therapy.
For more information, Click HERE or visit PasitosDeLuz.org.