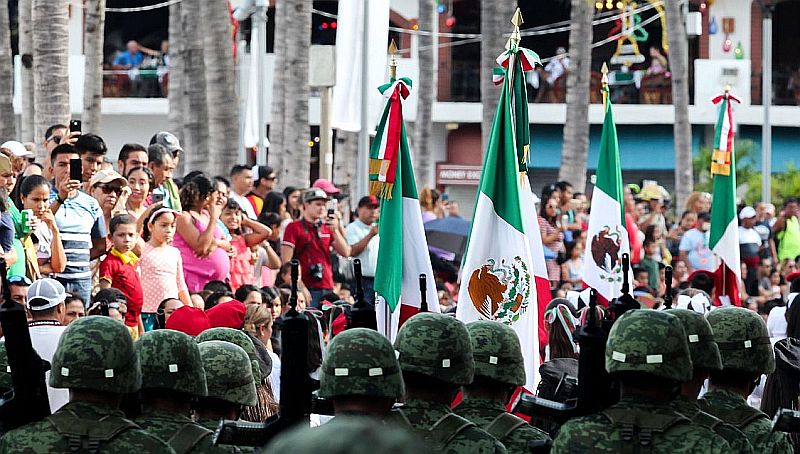 Puerto Vallarta, Mexico – On Monday, the Puerto Vallarta Road Subdirectorate's Lieutenant Pedro García Maldonado announced that there will be road closures in El Centro, as well as changes to circulation on some streets in the downtown area, from September 13-16 as the city celebrates Mexico's Independence.
According to García Maldonado, the operation began on Tuesday the 13th as Mayor Luis Alberto Michel, together with the commanders of the 41st Military Zone and the 12th Naval Zone, presided over the ceremony for the anniversary of the Heroic Deed of Los Ninos Héroes de Chapultepec in the main square of the El Pitillal delegation, an event with which the activities of the 'Fiestas Patrias 2022' began.
For this, the roads around the square, including Emiliano Zapata Street, 5 de Mayo and Independencia were closed to traffic until around 10:00 in the morning.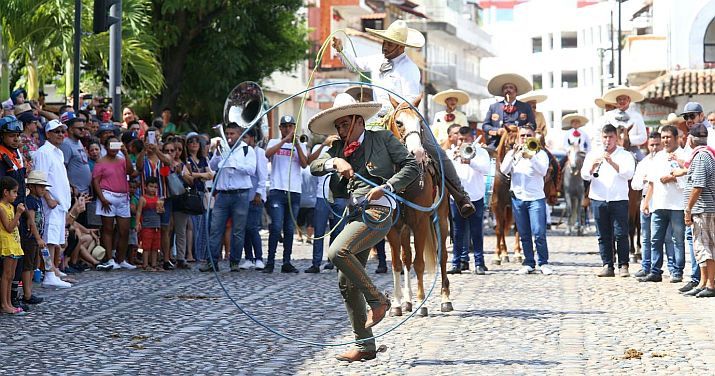 With the Traditional Charro Parade happening at 11:00 am on Wednesday the 14th, street closures will start at 10 am at the intersection of Basilio Badillo and Ignacio L. Vallarta to Morelos street. The Malecón will also be closed to traffic from Paseo Díaz Ordaz to Mexico Avenue until it intersects with Nicaragua Street. The roads are expected to reopen by 1:00 pm.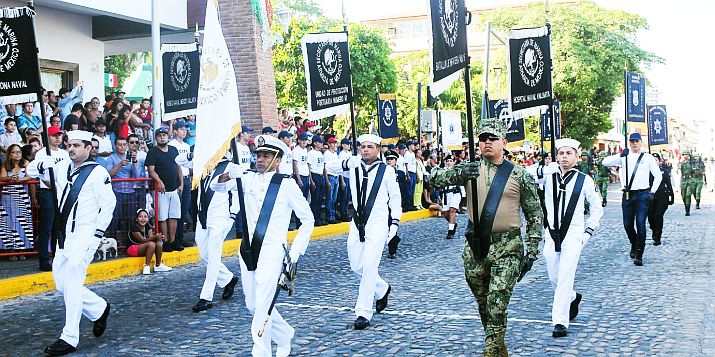 For the Independence Day parade on September 16 – which starts at 10:00 am at the Plaza de Armas – circulation on Mexico Avenue from the Panama Street intersection, will be restricted starting at 9:00 am. In the case of public transport, buses will enter El Centro via Peru street to Panama, to resume its return route to the north of the city via Colombia street.
The urban buses that go through the tunnel will take Lázaro Cárdenas street to Aguacate, and return via Basilio Badillo to the highway bypass.
Private vehicles that circulate through Morelos and Corona streets will be diverted towards Juárez, which will be enabled in two directions until they reach Insurgentes street.
Municipal road officers will be installed along the parade route, and vehicular circulation diversions, to guarantee the safety of pedestrians and help avoid road congestion.
Elements from the Naval Zone, the Military Zone, personnel from the Operational and Tourist Police, Roads, Firefighters, Municipal Civil Protection and civil associations will participate.
The parade will end at Honduras Street in the 5 de Diciembre neighborhood at approximately 11:30 am. Shortly thereafter, all roads will be reopened.