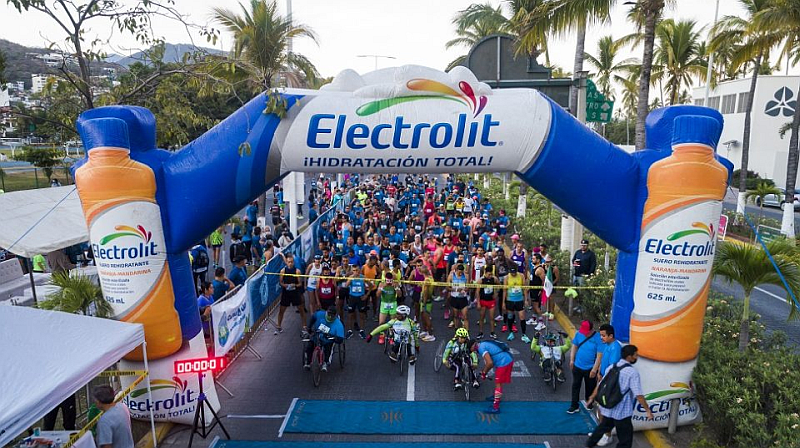 Puerto Vallarta, Mexico – SEAPAL Vallarta invites all runners, sports clubs and the general public to participate in the XI Half Marathon and XXI Recreational Race on Sunday, March 26, as part of its World Water Day celebrations.
This traditional and exciting sporting event will offer 200 thousand pesos in prizes to be distributed in its various categories and modalities, as specified in the call launched by the organizing committee.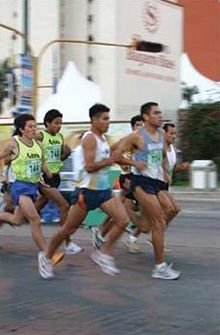 The competition will run under the Women's and Men's modalities; in the distance of 5 kilometers, the categories will be Youth (Up to 17 years), Free (18 to 39 years), Master (40 to 49 years), Veterans (50 and over), in addition to people with disabilities in wheelchairs and visually impaired people.
The 21 kilometer half marathon will be governed under the following categories: Free (18 to 39 years), Master (40 to 49 years), Veterans (50 years and older) and Vallarta athlete for local competitors.
Runners can register at the agency's central offices located in the Lázaro Cárdenas neighborhood, Francisco Villa Avenue at the corner of Manuel Ávila Camacho; El Pitillal Centro, Av. Prisciliano Sánchez 720, Coapinole, Guatemala 636; Ixtapa Centro, México 164 and the UNIRSE building, Av. Grandes Lagos 236, Fraccionamiento Fluvial Vallarta, from Monday through Friday from 8:00 am to 3:30 pm.
The participation fee is 350 Pesos per runner. Event proceeds will be used to improve conditions and meet the needs of the children at the DIF Vallarta System's "Vida Nueva" shelter.
The deadline to register is Saturday, March 25, the day on which a registration module will be installed at the La Isla Shopping Village, where all participants must go to pick up a competition kit that includes a medal, chip, runner number, cylinder and commemorative shirt, (which must be worn on the day of the competition), from 10:00 am to 5:00 pm.
The race will begin on Sunday, March 26 in the vicinity of the Agustín Flores Contreras Municipal Sports Unit; in the case of the Half Marathon start time is 7:00 am, while the departure time for the 5 kilometer race will be 10 minutes later.
Following the specific instruction from Puerto Vallarta Mayor Professor Luis Alberto Michel Rodríguez, SEAPAL Vallarta reaffirms its commitment to the environment, the care of the vital liquid and the health of the municipality's inhabitants through sports.
Keep up with all of the latest race news and information on the SEAPAL Vallarta website, as well as on Facebook and Twitter.