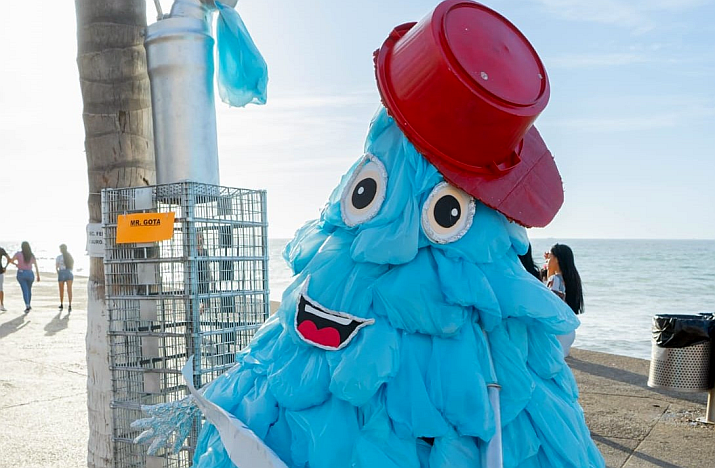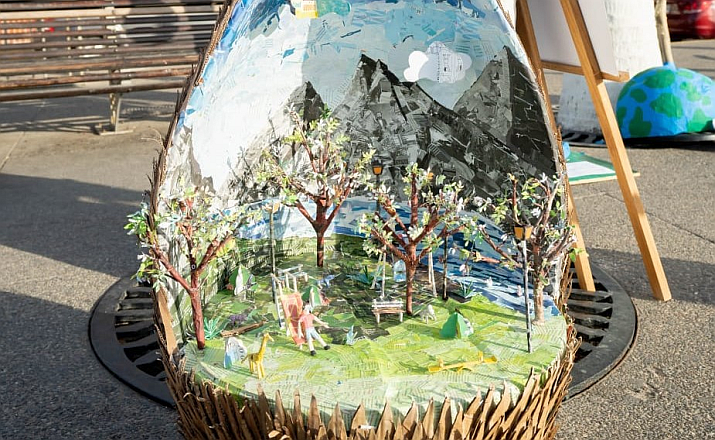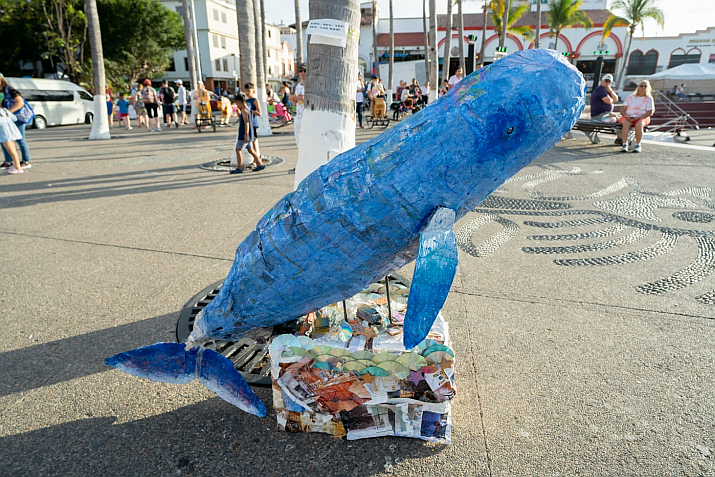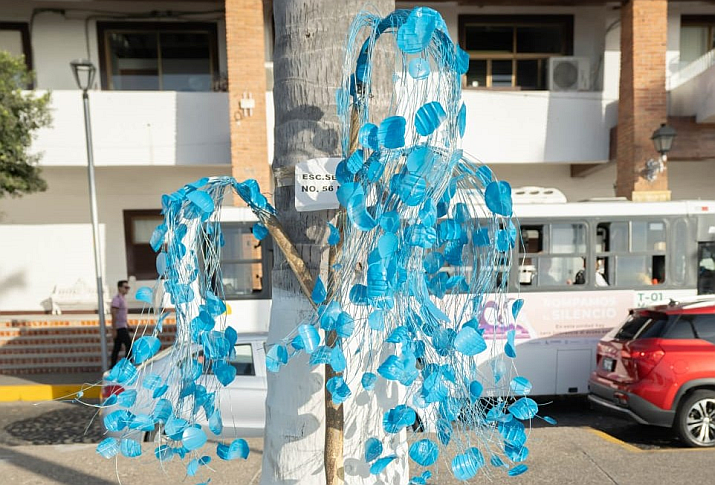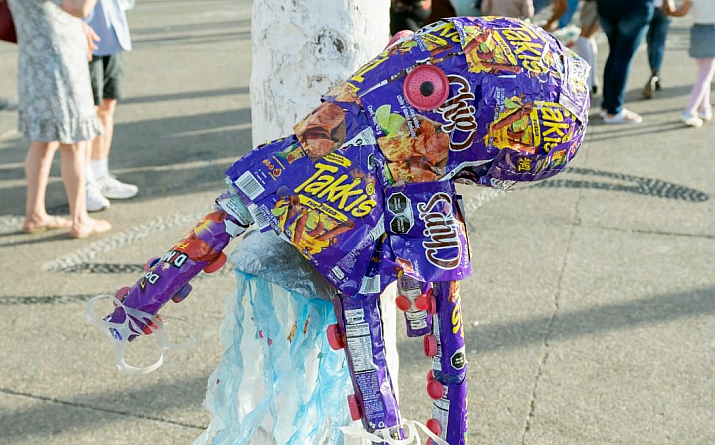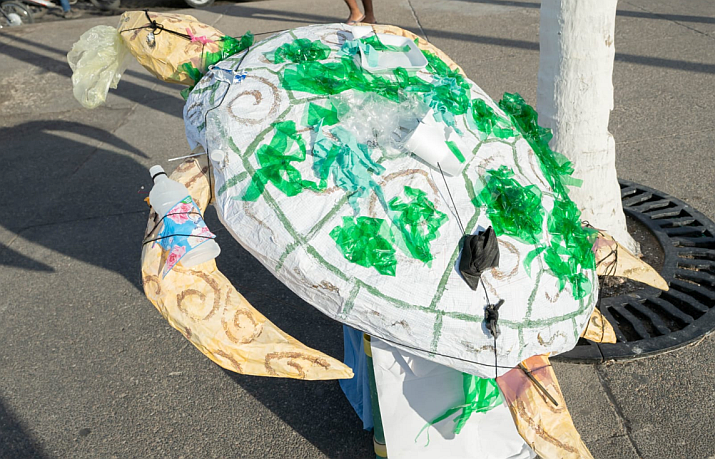 Puerto Vallarta, Mexico – On March 24, as part of the SEAPAL Vallarta World Water Day Gala, Puerto Vallarta Mayor Professor Luis Alberto Michel Rodríguez led the award ceremony for the winners of the "Recycle with Art" sculpture contest.
With this activity, the administration of Jorge Castillo Núñez encouraged the development of skills such as ingenuity, creativity and innovation in high school students, in addition to continuing to sow in them awareness of environmental care and sustainability.
The awards ceremony was held on the city's Malecón, where the twelve finalists' works, made with recycled materials, were put on display on Friday morning, which delighted locals and tourists due to the sculptures' quality and construction characteristics.
The judges, sculptor Daría González Torres, along with Visual Arts Graduates Claudia Margarita Bautista Uribe and Alondra Guadalupe Murúa Carrillo, toured the exhibit on the Malecón to determine the contest winners.
First place was awarded to the students of the Adolfo Ruiz Cortines Telesecundaria, located in the town of El Colorado, for their "Drop of Life" sculpture, while the work called "Mr. Drop," by students from the Federal Secondary School 60 in the La Aurora neighborhood, took second place.
Young people from the Technical Secondary School 149 in the La Primavera neighborhood came in third with their "La Ballena de la Habitación" sculpture. In addition to the recognition, the three winning teams were each awarded with a projector and surprise gifts.
It should be noted that ten secondary schools in our municipality participated in the contest, endorsing that the education sector is a fundamental ally in the awareness-raising tasks promoted by SEAPAL Vallarta through its Water Culture space.