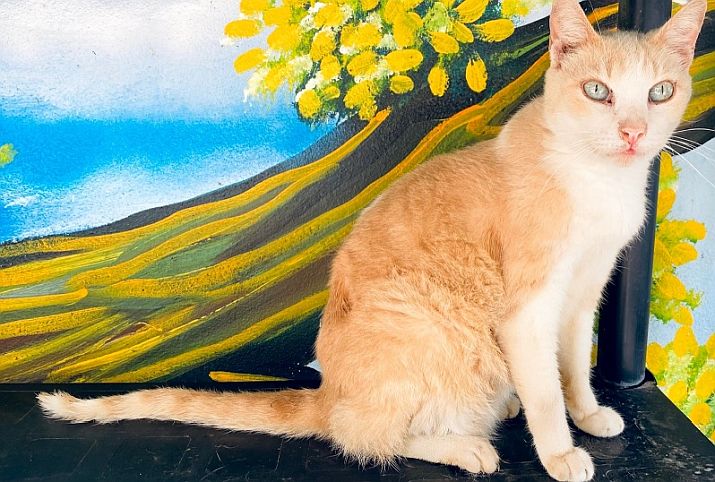 Puerto Vallarta, Mexico – The latest news from PuRR Project, a non-profit, no-kill feline shelter located just north of Puerto Vallarta, Mexico, that provides homeless cats and kittens a recuperative stay with the ultimate goal of adopting them out to loving homes sterilized, vaccinated and disease free.
SEPTEMBER IS VIRTUAL ADOPTION MONTH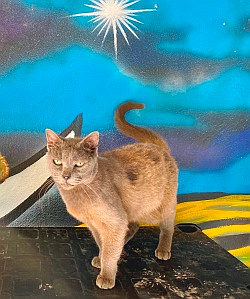 September is the month we celebrate our Virtual Adoption cats! These are usually older cats that have little hope of finding a Forever Home. Many are very people-friendly and would make great companions. Others are feral or have a disability such as one eye or are deaf. YOU can "Virtually Adopt" one of these felines for yourself or as a gift to a feline-loving friend for only $120 a year and help us continue to give these adult cats a safe home and medical care for life. You can learn how to virtually adopt and also meet all the candidates by going to our website or writing us at adopt(at)purrproject.com.
SHELTER UPDATE
At this time last year we were dealing with the remnants of Hurricane Grace with major flooding, downed giant trees and loss of our transformer! Thankfully, this summer season has been fairly quiet… so far! Just very hot and humid. We had 20 new tiny kittens abandoned at the ranch and with only five PetCo adoptions plus four through a foster, we are still dealing with a very full shelter! Your donations are providing all the food, medicines, cleaning supplies and salaries needed to keep the shelter running. Every little bit helps and you can go to our website at https://purrproject.com/donate/ to see ways to donate.
OUR VET: DRA. EVA TORRES CAMPOS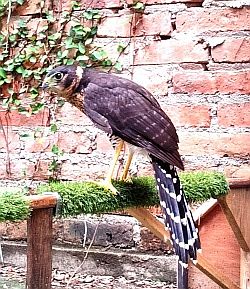 Last month we reported on Eva and her wildlife rehabilitation team's latest rescue of three baby eagles at the Vallarta Botanical Garden. As they grew, it turned out they are actually Jungle Collared Falcons which are native to the sub-tropical forests areas of Mexico and Central America! She hopes they will be ready for release back to the jungle in the next month. In the meantime, two baby Pygmy Owls are her newest rescues.
VOLUNTEERS
We recently had to say "Adios" to super volunteers Karan Borges and Jacob Frank who are relocating with their spouses to other areas of Mexico. Both were very good at assisting Dra. Eva as well as giving love to all the PuRR kitties and will really be missed! We still need volunteers with transportation who can help take Dra. Eva and other volunteers or supplies out on Thursday mornings. Contact Linda at info(at)purrproject.com if interested.
GRACIAS! THANKS! MERCI! DANKE! ARIGATO!
First we'd like to thank all the people who renewed their Virtual Adoptions in August: Connie Argus & Thomas Barnes, Cherri & Rob Gilmore, Carol & Gordon Whittington, Jim Shoemaker, Catherine Goglia, Sharon Rose and Shanti & Bob Doelger!
We also received donations from: Dorothy Scrementi, Annie Dodge, Sherry Krum, Kathy Lay, Elizabeth Vargo, Mike & Bobbi Ireland & Abigail Elliott.
Our monthly donors are always appreciated: Robert Weed, Gary Phillips, Sharon & Ken Rose, Joanne Bryla, Trisha Aljoe, Timothy Oleno, McCullough Charitable Fund, Larry Sherwood, JaLene Taylor, Sandy & Pat Glenn, Heidi Benedict, Elizabeth Fuerherm & Janice North.
For more Kitty News & Photos, please visit PurrProject.com.
---

PuRR Project is a Non-Profit shelter in Puerto Vallarta, Mexico that provides homeless cats and kittens a recuperative stay with the ultimate goal to adopt them out to loving homes. All of our residents have been sterilized, vaccinated and are disease free. We accomplish this through our own efforts as well as collaboratively with other animal welfare organizations. Both monetary donations as well as donations of dry cat food are most welcome – and much appreciated. Donations 501(c)(3) tax-deductible in the U.S. For more information, visit PurrProject.com or send an email to info(at)purrproject.com.