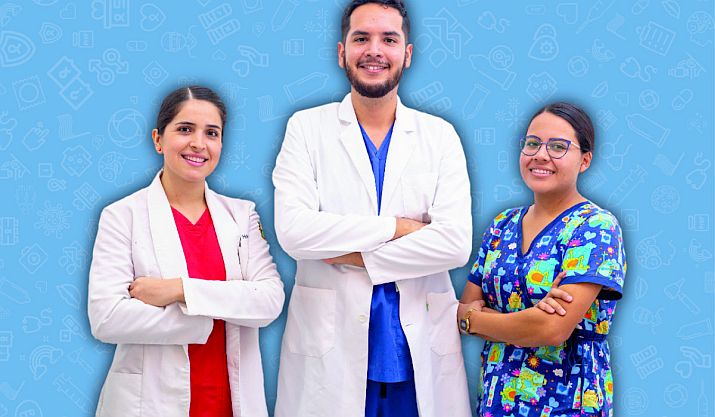 Puerto Vallarta, Mexico – Responding to the health emergency declared by the World Health Organization, the SETAC Community and Wellness Center has put into place a community protocol for monkeypox in the city of Puerto Vallarta that includes health promotion and prevention, primary care for affected patients, and confirmation of possible cases.
"Our protocol has three pillars: first, public diffusion of information on symptom identification and care methods; then, primary care and follow-up with patients in our offices; and, finally with case confirmation derived from the public health laboratory in El Remance," explained Paco Arjona, executive director of SETAC.
He stated that, as of August 22, there have been 386 cases of monkeypox officially diagnosed in Mexico, with Jalisco in second place nationally with 69 confirmed cases, although in Puerto Vallarta in the last week there has been one case reported per day, so it is very important to work with the health authorities to contain the outbreak, he said.
Arjona added that the community protocol has already begun in two nightclubs in the Romantic Zone, and is available to any commercial establishment that would like to put it in place, such as bars, restaurants, hotels, theaters, etc. For this, interested parties can visit the website, call (322) 224-1974, email contacto(at)setac.com.mx. or send a message via WhatsApp to 322-108-9066.
For his part, doctor Alain Hernández Flores, also from SETAC, confirmed that the disease lasts an average of 21 days, it is transmitted by direct contact with the secretions of a sick person through mucous membranes or skin lesions, respiratory droplets and objects contaminated with body fluids, and can be prevented by avoiding direct physical contact with people who are ill or suspected of having the disease.
"Sexual contact is an activity that must be taken into account, since monkeypox is spread by very close contact between two or more people. There are practices that can increase the risk of infection, such as: sex with multiple people or sex parties; this, due to the close contact between people," Dr. Hernandez emphasized.
SETAC has published a microsite with information available to the population, as well as a community registry of monkeypox cases, in order to compare the data from the Ministry of Health and demonstrate that infections are not minor nor isolated.
Finally, on behalf of the LGBT+ community, SETAC joined the demand of other civil organizations at the national level for the authorities to train the personnel of health institutions to offer information and care that is dignified, without stigma, and supports patients' human rights. In particular, SETAC urges them to acquire preventative monkeypox vaccines and supply them to the population at highest risk.

Located at Aldanaca 178 4A & 4B, in the Colonia Versalles of neighborhood of Puerto Vallarta, SETAC is a non-profit community and wellness center whose mission is to reduce HIV and other sexually transmitted infections in the greater Banderas Bay area. Free counseling, testing, treatments and referrals for HIV and other sexual transmitted illness are just some of the free services SETAC provides to the entire population, without prejudice or discrimination. For more information, follow SETAC on Facebook, visit the website, call (322) 224-1974 or email contacto(at)setac.com.mx.