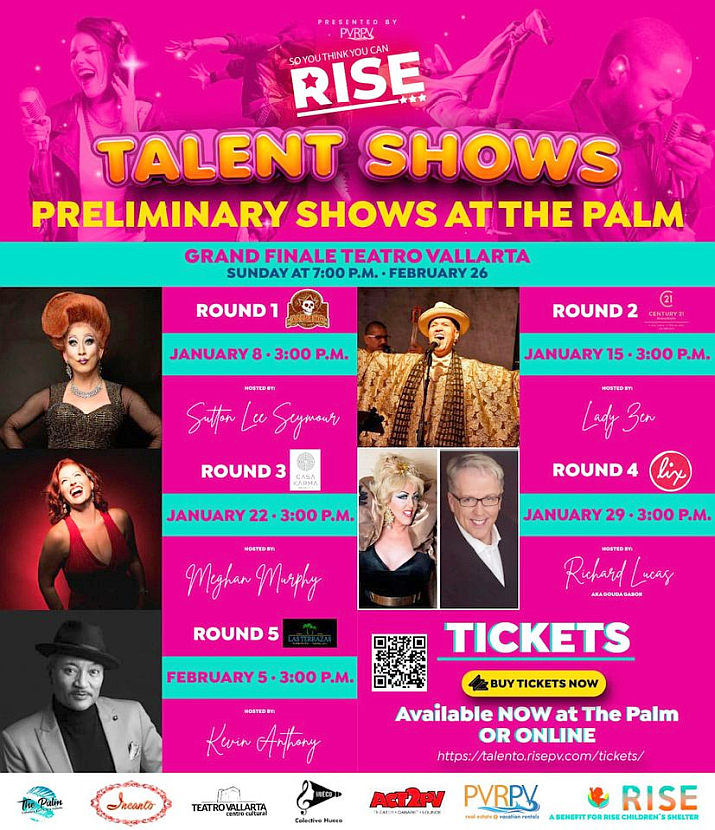 Puerto Vallarta, Mexico – "So You Think You Can Rise," the most extensive amateur talent competition in Puerto Vallarta, takes place at The Palm Cabaret Sundays at 3 pm from January 8 to February 5 with the Grand Finale at Teatro Vallarta on Sunday, February 26 at 7 pm.
This talent competition is open to amateur performers of all ages and includes singers, dancers and performers. All proceeds from this competition go to the Puerto Vallarta, charity, R.I.S.E, which helps children in need. For tickets to these shows, click HERE.
El Refugio Infantil Santa Esperanza, AC (known as R.I.S.E.) is a non-profit organization helping displaced children rise above their current circumstances and thrive. We know that families everywhere can experience turmoil and unforeseen challenges and R.I.S.E. is there as a safety net for these kids.
At any one time, there may be as many as 50 children residing under the loving care of their dedicated staff. Since R.I.S.E. has grown, there has been a need for additional staff like nannies, cooks, tutors and drivers who will take the children to the various schools since they are of different ages.
R.I.S.E. counts on the wonderful people who volunteer their time and effort to help organize donations, perform handyman tasks, assist in the kitchen, maintain the garden and perform activities to help keep the children mentally stimulated and happy, like art, dance, yoga, etc. Please write to contacto(at)risepv.com for more information or COMPLETE THIS FORM to apply for a volunteer position.

R.I.S.E. (Refugio Infantil Santa Esperanza) is a privately funded, 50-bed children's shelter in Puerto Vallarta, providing a loving environment for children who are "at risk" at home or have no home. These resilient children range in age from newborn to mid-teens. For 20 years RISE has operated with a combination of a great staff and a team of volunteers that keep RISE running. RISE is 100% funded through private donations and fundraising is a huge part of our ability to provide these children with nutritional meals, education, medical and dental services, activities, clothing & more. Learn more at risepv.com.
---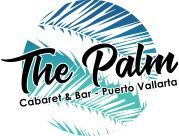 The Palm Cabaret and Bar is located at 508 Olas Altas in the heart of the Puerto Vallarta Romantic Zone. Tickets can be purchased at the venue's box office, which opens daily at 11:00 am, or online at ThePalmCabaret.com.
For more information call 322-222-0200, visit their website, or follow The Palm Cabaret and Bar PVR on Facebook.