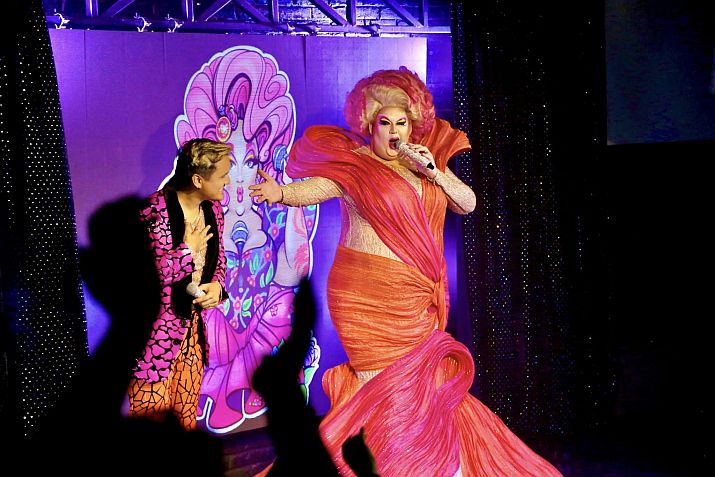 Puerto Vallarta, Mexico – We've all been amused, charmed and delighted by Drag. From Bosom Buddies to M.A.S.H.'s Klinger to Some Like It Hot and even Bugs Bunny, Tootsie and Mrs. Doubtfire, drag has made us smile, laugh and enjoy many beautiful hours of delicious illusion.
This season, The Palm Cabaret once again features some of the best of Drag shows in Puerto Vallarta. Ada Vox, Hedda Lettuce, Cecille, Mama Tits, Cacophony Daniels, Tynomi Banks, Evita Loca, Sherry Vine, Sutton Lee Seymour and Miss Conception are all offering fabulous, extravaganza Drag performances.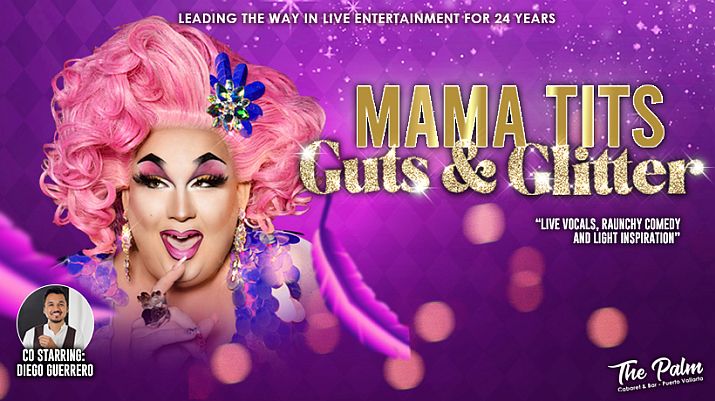 The ever-popular Mama Tits is back with her new show, Guts and Glitter. Known for her inspirational pep talks and incredible vocals, Mama Tits takes the stage on Tuesdays at 9:30 pm and Saturdays at 8:00 pm with her special brand of wisdom and soulful tunes. Joined again by Diego Guerrero, this show is a must-see! Come and listen to Mama set you on the right path. This show is geared toward the LGBTQ community, but is enjoyed by all!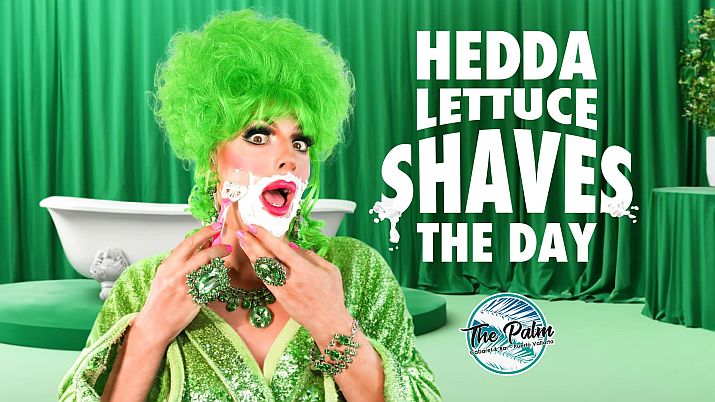 Hedda Lettuce, the Queen of Green and one of Vallarta's favorites, returns to The Palm on Wednesdays at 8 pm with her special brand of delicious comedy in Hedda Lettuce Shaves the Day, served up with Improv, one-liners and stupendous musical parodies! Don't miss this fabulous Queen as she dishes about life in Puerto Vallarta and so much more!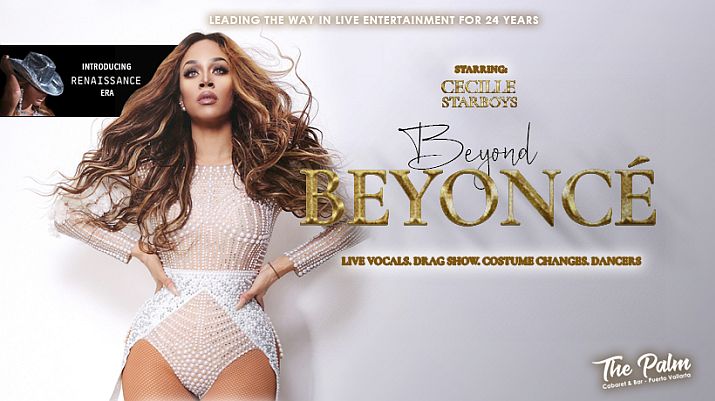 Claude Cecille Andre stars in Beyond Beyonce with original choreography and jaw-dropping vocal ability in a unique one-of-a-kind show. This show is amazing beyond belief. Cecille and The StarBoy/Girl Dancers (directed by Chris Lopez) offer another smash hit, The Rihanna Tribute. The stunningly beautiful Cecille transforms seemingly effortlessly to bring us much more than a tribute to the star originating from Barbados. The looks, the beautiful costumes, the choreography and the voice, all come together perfectly to bring to life all of Rihanna's top hits. Don't miss these shows on alternating Thursdays at 9:30 pm.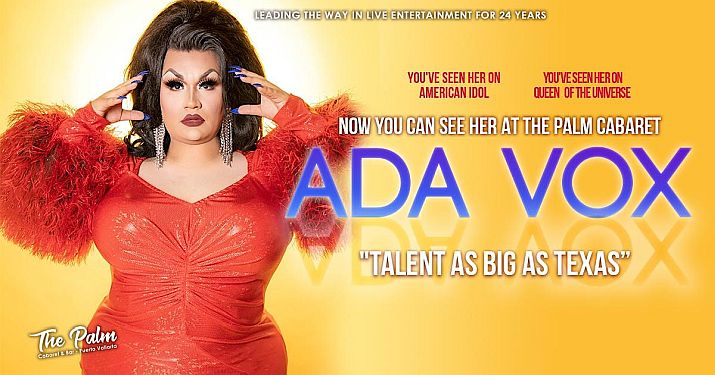 Ada Vox is back by popular demand for 3 shows only in November. You know her from American Idol and she wowed audiences last season in her phenomenal performances at The Palm. "With a talent as Big as Texas" don't miss Ada Vox on Thursday, Nov 23rd, Friday, Nov 24th, & Saturday, Nov 25th at 6:00 pm.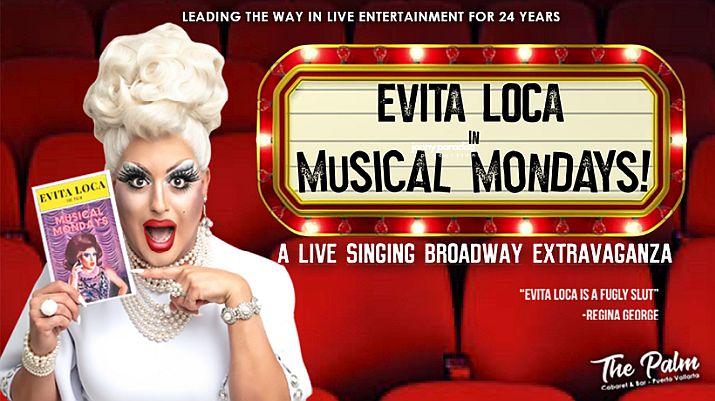 Evita Loca in Musical Mondays! Evita Loca is a Broadway star with a voice of the gods. He was Frankie in the Broadway and touring companies of Jersey Boys and Beautiful, a Carole King musical on Broadway. He tours the world singing with the Doo-Wop project merging with various Symphonies, Pops and orchestra. And wait till you hear all of her "Guest Stars" at The Palm on Monday nights at 6:00 pm. (Nov 27 & Dec 4)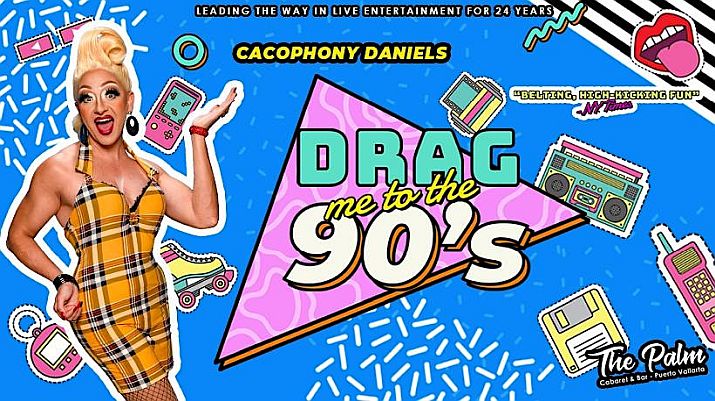 Cacophony Daniels in Drag Me to The 90's! If you're looking for some TLC there's NO DOUBT you'll PEARL JAM along to all your favorite 90's radio hits! From Whitney to Britney, Madonna to Mariah, Cacophony sings them all as only she can. It's 45 songs in 55 minutes! Don't be a JAGGED LITTLE PILL, DRAG yourself to the show!" Don't miss this wonderful show on Thursday, Nov 23rd, Monday, Nov 27th & Thursday, Nov 30th at 8:00 pm.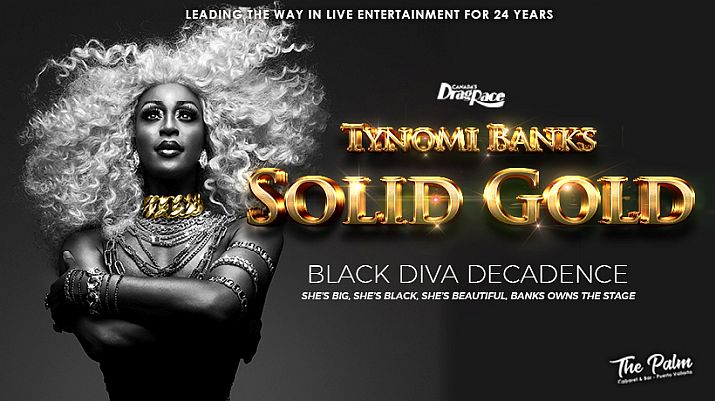 Tynomi Banks – Solid Gold On Sundays, Nov 26th and Dec 3rd, 10th & 17th at 8:00 pm, Canadian Drag Race Superstar, Tynomi Banks brings the ultimate black superstar realness show. She's Big, She's Black, She's Beautiful, Banks owns the stage. Tynomi Banks is an International, world-class Drag Entertainer. The ever-popular and impressive Tynomi has partnerships with Sephora, Shoppers Beauty, Amazon, Absolut, Netflix, Crest, and Ikea. In 2021, Tynomi was the only (next to Rupaul) drag performer to be featured in a Super Bowl ad.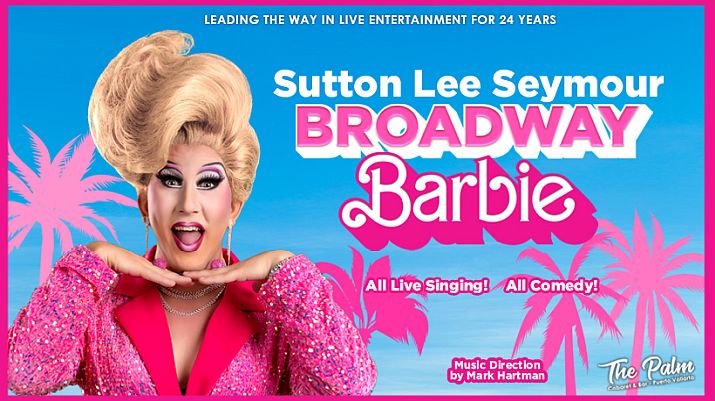 Sutton Lee Seymour in Broadway Barbie debuts on Friday, Nov 24th at 9:30 pm and continues throughout the season as a headline show at The Palm. Sutton Lee Seymour is New York City's Live Singing Sasshole and she is spreading her comedy and chaos with merriment and madness in her new show, Broadway Barbie. She is painting the town pink and pounding the pavement, mashing up your favorite Pop Songs and Broadway Show Tunes!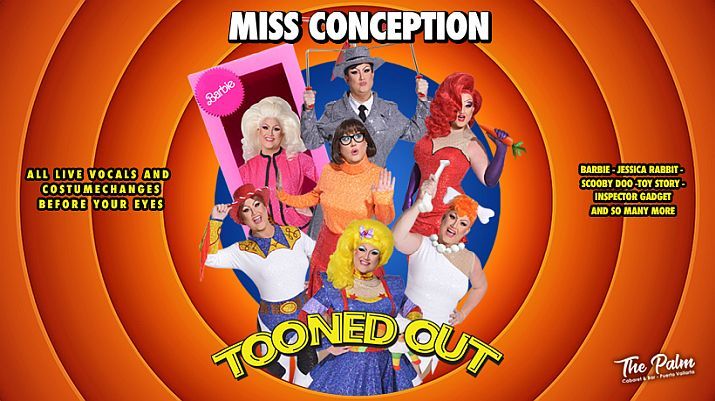 Miss Conception returns with her new one-woman, live singing show that delivers parodies and celebrates some of the greatest characters of movies and TV. Featuring on-stage transitions from one character to another, with costume changes that happen before your very eyes, this season, in her new show, Miss Conception takes you back to the most iconic Cartoons in history as she performs Barbie, Rainbow Brite, Scooby Doo, The Flintstones, He-Man/She-Ra, Inspector Gadget, Jessica Rabbit, Toy Story and more. This is one Diva who continues to take the world by storm with her Talent, Originality and Love! For more information, visit missconception.com. Don't miss Miss Conception in Tooned Out at 8:00 pm on Mondays & Thursdays, starting Dec 4th, at The Palm Cabaret. And be sure to catch Miss Conception – A Very Merry Sugar Tits Christmas with comedy songs and classic sing-alongs on Monday, Dec 11, 18 & 25 at 6 pm.
Don't forget Drag is for everyone who enjoys a good time! Come out to The Palm and let these gals show you what they've got!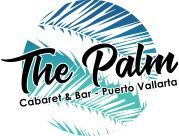 The Palm Cabaret and Bar is located at 508 Olas Altas in the heart of the Puerto Vallarta Romantic Zone. Tickets can be purchased at the venue's box office, which is open daily from 11 am to 10 pm, or online at ThePalmCabaret.com.
For more information call 322-222-0200, visit their website, or follow The Palm Cabaret and Bar PVR on Facebook.