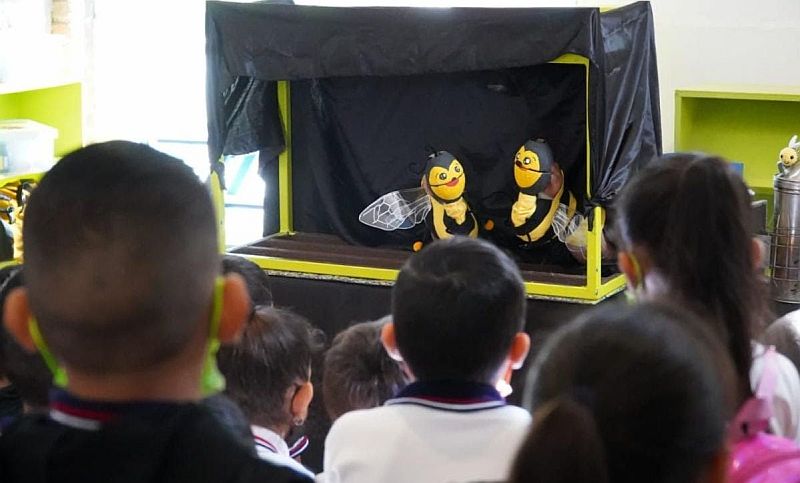 San Pancho, Nayarit, Mexico – Entreamigos began in 2006 on a kitchen table in the middle of a San Pancho street. Today, housed in a giant warehouse recognized as a model sustainable facility, it is an active community center with classes and workshops, a scholarship program, a bilingual library for children and adults, a computer center, an extensive recycling program, a gift store and the Recicla thrift shop. Here's the latest news from Entreamigos:
Environmental Fair Fun!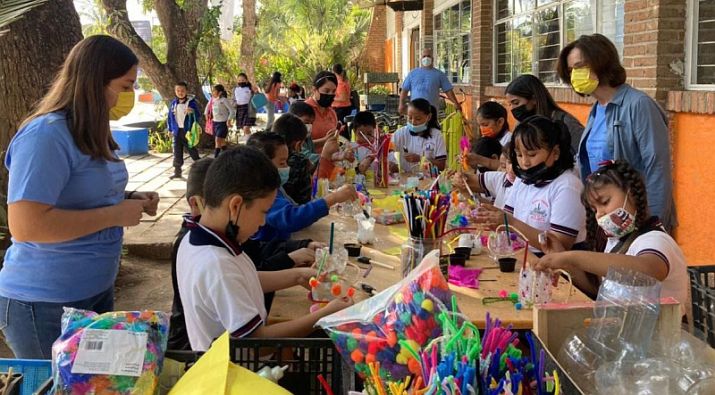 We were thrilled to host over 650 children, adults and families at our 6th Annual Environmental Fair. During the first part of the week we had classes such as upcycle your clothes, make you own home appliance with recycled materials, nature walk, medicinal plants and so much more! Then, on Friday we had the fair with 19 different stands from local organizations that provided our community with innovative ways to care for our environment, knowledge about local species and fun upcycled crafts and activities.
A HUGE thank you to everyone who made the week focused on environment possible! Your time and dedication allows this important environmental education to continue in our community.
Special thanks go to…
Our workshop teachers: Felipe, Laura, Marea, Mercelo, Mitchel, Nicole Marie, Steve, Mariano and the La Rustina staff
Our photographer: Rodrigo Duarte
Our delicious food provider: Burrito Piñata
All of the volunteers and staff that made everything magical throughout the week and on the day of the fair
And of course all the incredible organizations that joined us for the fair: Imperial Bee • GRIMMA • Grupo Ecologico de la Costa Verde • Alianza Jaguar • Observatario de Aves San Pancho • Eco Diseño • Departamento de Educación Ambiental de Bahia de Banderas • Uumbali • La Patrona Polo Club • La Rustina • CEMBAB • Equipo Educativo EA • Instituto Tecnológico de Bahía de Banderas • Bee Green • Chido Kids
Artist Corner Returns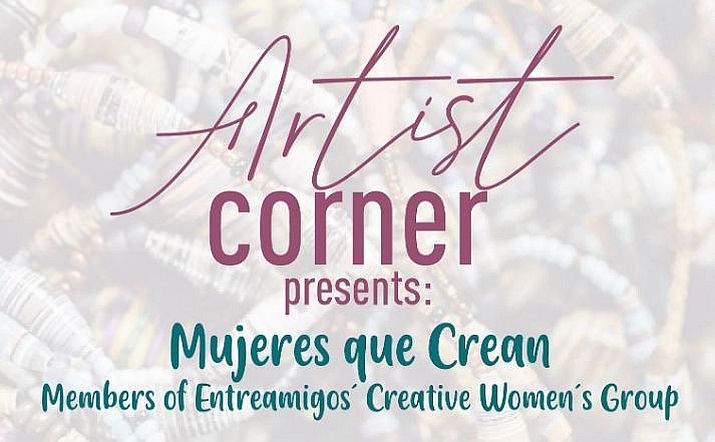 We are excited to announce this month's artists will be members of the Entreamigos' program: Creative Women's Group. Dulce, Jero and Mayra have been learning different upcycled crafts as part of their participation in this program and are now ready to show off their original works.
Join us on Friday, April 8th 6:00 pm – 8:00 pm to see and purchase their creations and congratulate them in person. It will be an event not to be missed!
Join Us for our Creative Women's Group
Have you always wanted to learn how to make paper beaded crafts, jewelry or even alebrijes? This month several women in our Creative Women's Group will be teaching their crafts to other women in our community.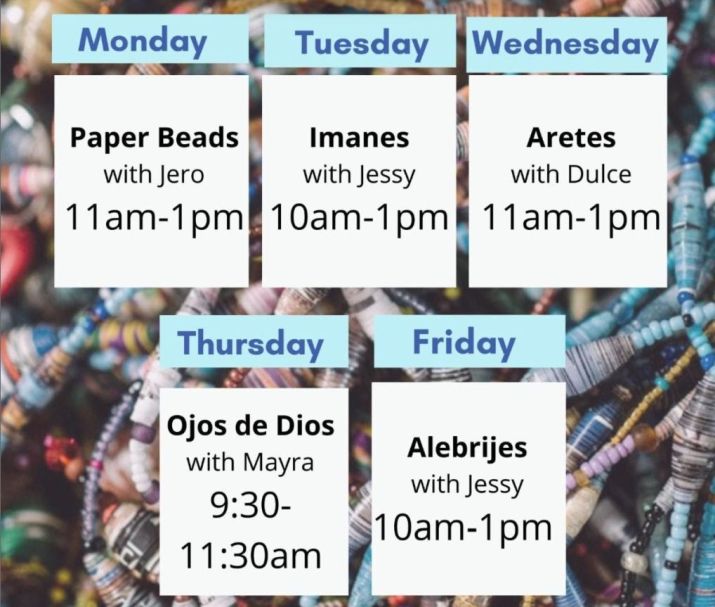 Check out the schedule for the month above, then reserve your spot by emailing us at info(at)entreamigos.org.mx. We suggest a donation of $200 per class.
We look forward to crafting with you soon!
Spotlight on Liz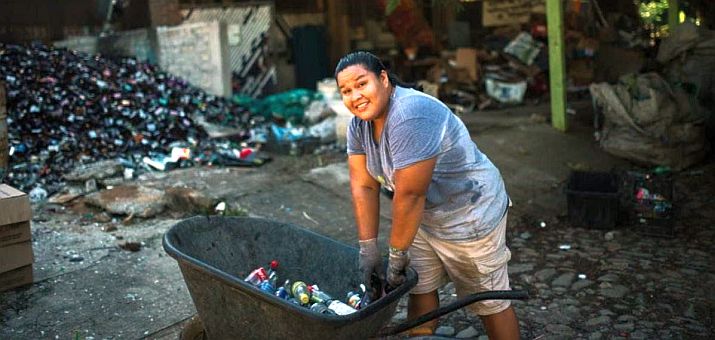 We want to take a moment to recognize Liz, who picks up everyone's recycling daily and takes it to Entreamigos where she separates it into plastic, cardboard, glass by color, and metal. We are so fortunate to have such a dedicated and hard-working person to meet our town's recycling needs and keep all of this waste out of the landfill. If you see Liz driving around, be sure to tell her what a fabulous job she is doing!
Spring Break Schedule Change
We wanted to let you all know that for the Easter Break weeks (April 11th – April 22nd), Entreamigos will have reduced hours 11am – 3pm. We will continue to have classes and all our services during our open hours those weeks. Thank you all for your support!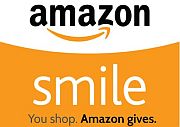 Don't Forget to Smile
As we continue to order products and groceries online, we wanted to remind everyone that an easy way to support Entreamigos is through Amazon Smile.
Simply go to smile.amazon.com and enter Entreamigos as your beneficiary organization, you can shop with your normal account and Entreamigos
receives .5% of the price of your purchase at no additional cost to you.
Support Entreamigos
If you would like support this important work, you can make a secure donation via credit card or PayPal, by clicking HERE.
Thank you for making a difference in the lives of the children and families of San Pancho!

Located at Av. Tercer Mundo No. 12 in San Francisco, Nayarit, Mexico, Entreamigos is an active community center whose primary focus is to increase educational opportunities for the children of San Pancho. To achieve these goals Entreamigos runs an art collective non-profit store, a library, a computer center and a collection of educational and community based workshops and initiatives. Entreamigos is entirely funded by donations and almost completely run by volunteers. To learn more about our programs and activities please visit entreamigos.org.mx.