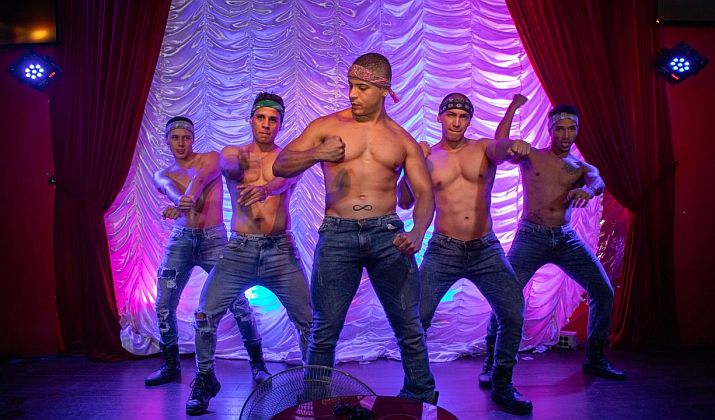 Puerto Vallarta, Mexico – If you're looking for a great night out in Puerto Vallarta, look no further than Act2PV, the only 5-star venue in the Banderas Bay area. Even though it's September, Act2PV continues to offer top-quality entertainment that's sure to delight audiences of all tastes.
Join us this week at Act2PV and immerse yourself in the incredible warmth and joy of the summer season. We can't wait to share unforgettable moments with you, so check out the schedule below, mark your calendars, get your tickets at act2pv.com, and get ready for an incredible experience!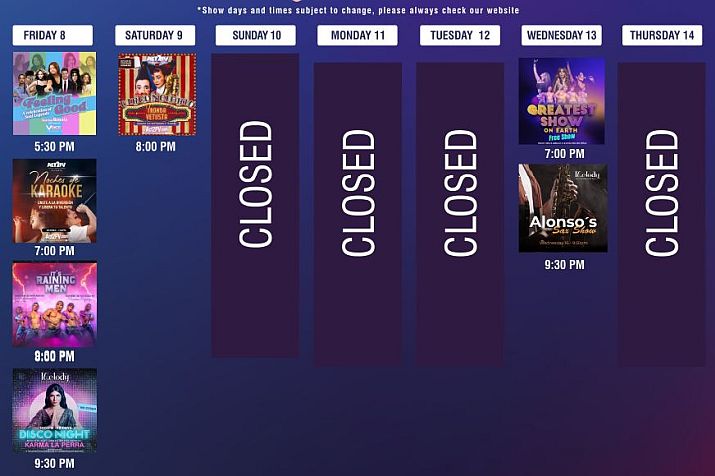 SHOWS PLAYING THIS WEEK

FEELING GOOD
Friday, September 8, 2023 at 5:30 (Opening Night)
"Feeling Good" is a tribute to many legendary soul artists, showcasing the amazing vocals of Renata, the outstanding winner of last years's Voice of Vallarta, Season 5. Backed by a live band, Renata's performance is breathtaking, as she commands the stage with her beautiful voice and remarkable stage presence.
This show is really entertaining with an eclectic selection of songs that span the ages, including classics like "Who's Loving You" by Jackson Five, Beyoncé's "Love On Top," and the soulful anthem "Feeling Good" by Nina Simone. She also sings Paloma Faith's "Only Love Can Hurt Like This," Michael Bublé's "Cry Me a River," and Christina Aguilera's powerful ballad "Beautiful." Other highlights include heartfelt tributes to the legendary Amy Winehouse, Arethra Franklin, Etta James and Whitney Houston.
This talented young lady will energize and inspire you with her powerful voice that will touch your heart and leave you feeling uplifted. This show will have you moving, grooving and singing along to these timeless classics.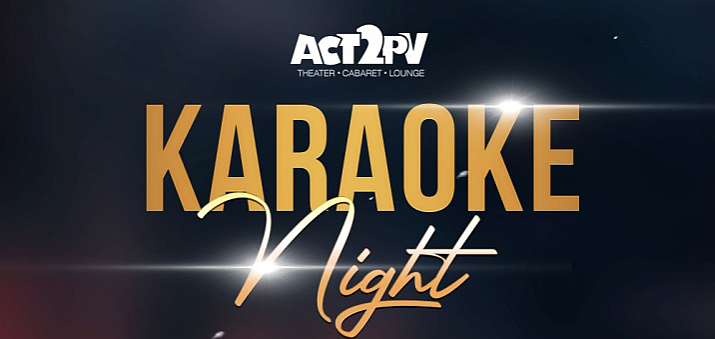 ACT2PV KARAOKE NIGHT
Friday, September 8 at 7:00 pm
This is the perfect opportunity to have a blast and make new friends. Don't worry if you're not a professional singer – it doesn't matter whether you're belting out your favorite tunes or cheering on others, Act2PV's Karaoke Night promises to be an unforgettable experience filled with laughter and camaraderie.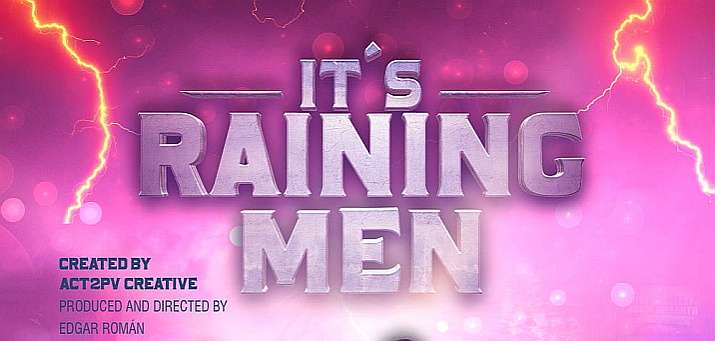 IT'S RAINING MEN
Friday, September 8 at 8:00 pm
ooking for a night of pure passion and excitement? Look no further than Act2PV's hottest show: "IT'S RAINING MEN!" Featuring the most seductive male dancers in Puerto Vallarta and hosted by the tantalizing Ximena Esparza, this spectacle has everything you desire. From sultry choreography and steamy stripteases to irresistible beats and rock-hard abs, it's a feast for the senses you won't forget.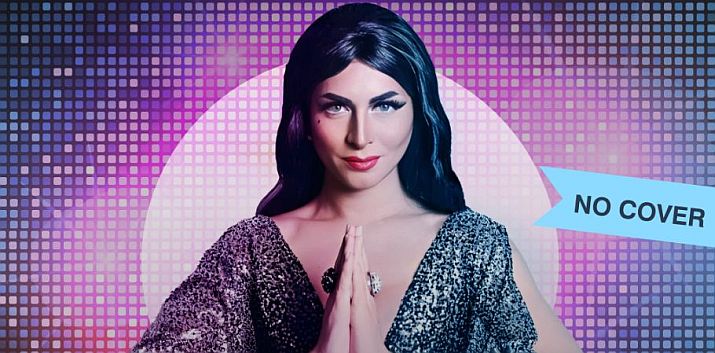 DISCO NIGHT IN THE MELODY BAR
Friday, September 8 at 9:30 pm
Host Karma La Perra invites you to an evening of drinking, dancing and having fun! The beautiful Melody Bar is air-conditioned and fully stocked with your favorite liquor. No Cover!

Circoncierto – Tromba Vetusta
Saturday, September 9 at 8:00 pm
The Tromba Vetusta duet presents a captivating Circus performance, filled with eccentricity, a varied repertoire, and a mesmerizing blend of music and storytelling. They skillfully manipulate musical notes, intertwine narratives with sounds, and encourage the audience to engage with unexpected orchestras of characters. This multidisciplinary spectacle seamlessly merges the realms of comedy, music, and circus body theater. The Mime Clown personas they portray embody the aesthetic and essence reminiscent of the silent film comedy legends, such as Charles Chaplin, Buster Keaton, and Harold Lloyd.
This talented duo has completely mesmerized the audience this summer as they performed in The Greatest Show on Earth. Their antics and talent are unmatched!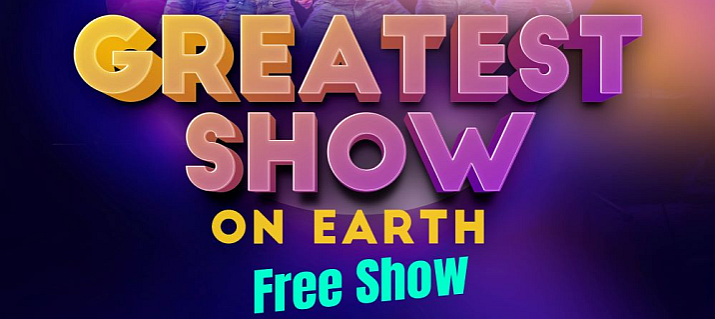 THE GREATEST SHOW ON EARTH
Wednesday, September 13 at 7:00 pm
Every Wednesday night, many of Act2PV's entertainers will present an exciting, FREE show as they take the stage, sharing their heartfelt performances and captivating you with their incredible talent. Each show is a delightful surprise, as the performers often break free from the norm and bring you fresh, innovative ideas!
To secure your favorite spot for this unforgettable evening, online reservations are available for just 200 pesos. The best part? Your reservation fee will be credited toward your beverage purchase, making it an even more enjoyable experience for you! As a bonus, 100% of all donations you make during the show will go directly to supporting these talented artists, helping them continue to bring joy and inspiration to our community.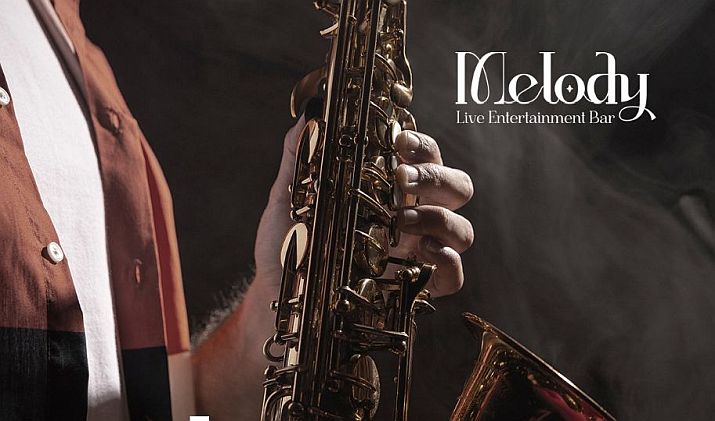 ALONSO IN THE MELODY BAR
Wednesday, September 13 at 9:30 pm
Alonso has been captivating audiences with his incredible (and very surprising) saxophone performances. He and his dancers are truly a sight to behold! Come and enjoy the evening with drinking and dancing in the air-conditioning Melody Bar!
2023-2024 SEASON PASSES NOW AVAILABLE
Act2PV will be announcing the shows for the new season very soon. There are more than 45 different shows on the schedule! You can save more than 50% on these shows by buying a Season Pass. Plus you get extra VIP benefits, too! For more information or to purchase your season pass, click HERE, or send an email to info(at)act2pv.com.

The Act2PV Entertainment complex is located on the corner of Insurgentes and Basilio Badillo on the South side of Puerto Vallarta. For more information, follow Act II on Facebook. Click HERE to learn more about Act2PV.