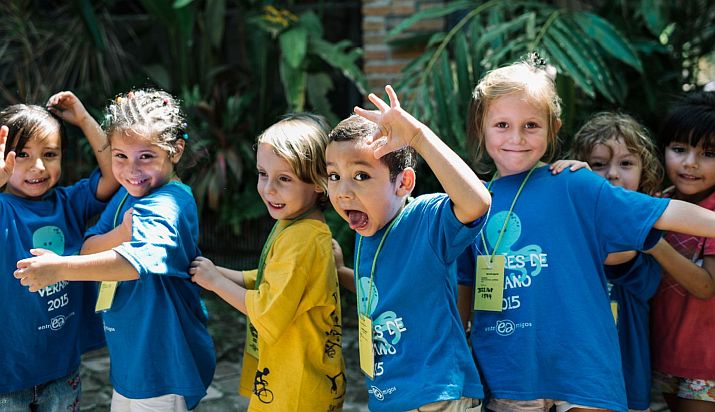 San Pancho, Nayarit, Mexico – Entreamigos began in 2006 on a kitchen table in the middle of a San Pancho street. Today, housed in a giant warehouse recognized as a model sustainable facility, it is an active community center with classes and workshops, a scholarship program, a bilingual library for children and adults, a computer center, an extensive recycling program, a gift store and the Recicla thrift shop.
Here's the latest news from Entreamigos: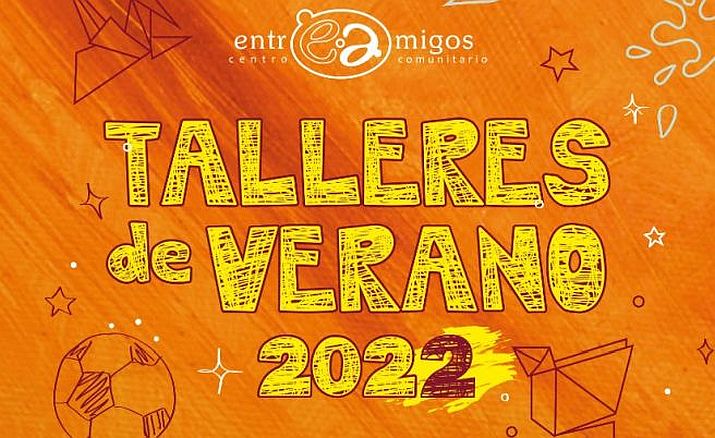 We are so excited to announce that we will be holding summer camp this year at Entreamigos, after two years of it being suspended!
This means that we are looking for volunteers to teach a summer camp workshop. Do you have a skill that you always wanted to share with the kids of San Pancho? Now is your chance! It can be anything – art and crafts, surfing, cooking, sports, gardening, circus, dance… the possibilities are endless. Our philosophy is that everyone has something to teach and everyone has something to learn. So please come and share what you know with our community. For more information about being a summer camp workshop teacher, please email us at info(at)entreamigos.org.mx.
A HUGE thank you to Globe Life to providing partial scholarships to over 100 campers this year! We are incredibly grateful for your support!
Do you have kiddos that you would like to enroll in camp? We can't wait have them! Open enrollment will be held at Entreamigos on July 25th and 26th from 2-5 pm. Camp starts on August 1st and goes for two weeks! See you soon!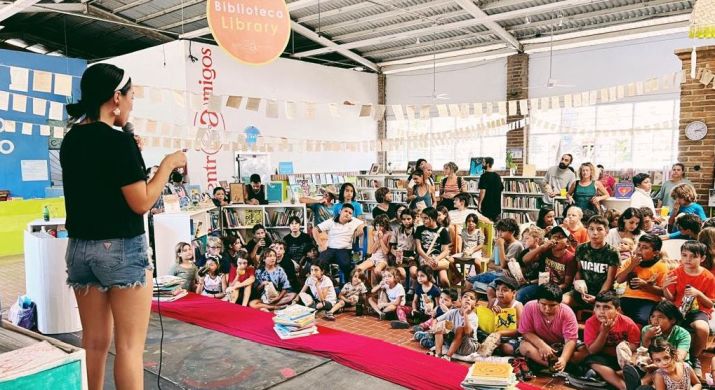 Literary Week was Magical
We are filled with happiness and gratitude for all of the creative and fun events that happened during our 8th Annual Literary Week! We received a total of 1,223 students from San Pancho, Sayulita and San Ignacio who participated in morning field trips to Entreamigos where they participated in different literary workshops.
Additionally, we had a Literary Scavenger Hunt, Adult Poetry Night, Stories Around the Campfire Night with pizza and a gorgeous closing ceremony with presentations for three of our local schools. Over 60 children participated in our after-school classes of book making, storytelling, illustration and crafts.
THANK YOU to everyone who came together to help make this magic happen:
• Thanks to Grupo ProSayulita for transportation for the Sayulita public school students.
• Thanks to Sumo Logic for sponsoring the entire week of activities!
• Thanks to El Gallo for providing the space for the Adult Poetry Night.
• Thanks to Burrito Piñata for the pizzas at our campfire story time.
• Thanks to Estefania and Mariana for their script and direction for the Scavenger Hunt
• And thanks to all the incredible teachers and actors that made the week so incredible: Rogelio, Alex, Yussay, Aaron, Montse, Maria, Lorena, Deisy, Walter, Evelin, Frieda, Gaelle, Silvi, Dulce, Ivan, Mitchel, Rodrigo, Luz, Linda, Isaura, Ivan, Virgi, Ema, Janeth, Nicole, Cactu, Kevin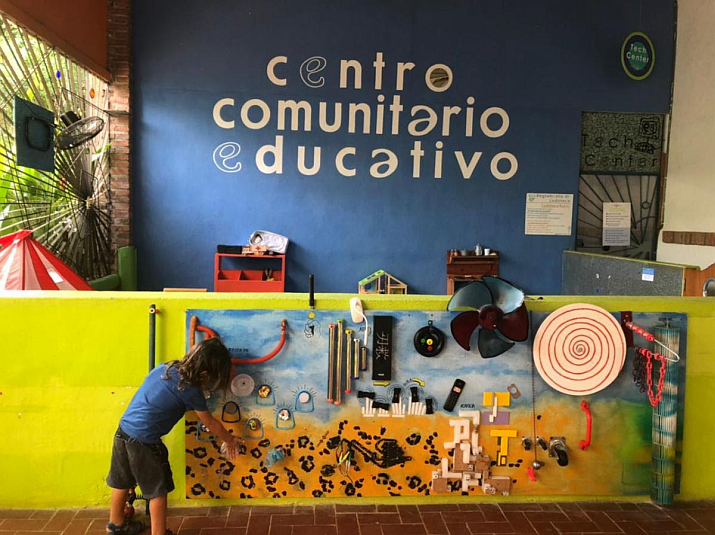 New Fun at the Entreamigos Library
Kids are having so much fun with our new sensory board that was installed in the library this week. Come visit and let your children explore opening, closing, pushing, pulling, spinning and so much more!
?A million thanks to volunteer Jean Luc and staff member, Edy for joining their creative forces in creating this engaging wall for our kiddos. They will be adding on to it more this next week, so come in a find new surprises every day!
Support Entreamigos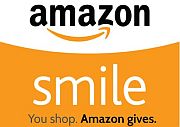 If you would like support this important work, you can make a secure donation via credit card or PayPal, by clicking HERE.
You can also go to smile.amazon.com and enter Entreamigos as your beneficiary organization. Entreamigos receives .5% of the price of your purchase at no additional cost to you! Easy way to help!
Thank you for making a difference in the lives of the children and families of San Pancho!

Located at Av. Tercer Mundo No. 12 in San Francisco, Nayarit, Mexico, Entreamigos is an active community center whose primary focus is to increase educational opportunities for the children of San Pancho. To achieve these goals Entreamigos runs an art collective non-profit store, a library, a computer center and a collection of educational and community based workshops and initiatives. Entreamigos is entirely funded by donations and almost completely run by volunteers. To learn more about our programs and activities please visit entreamigos.org.mx.