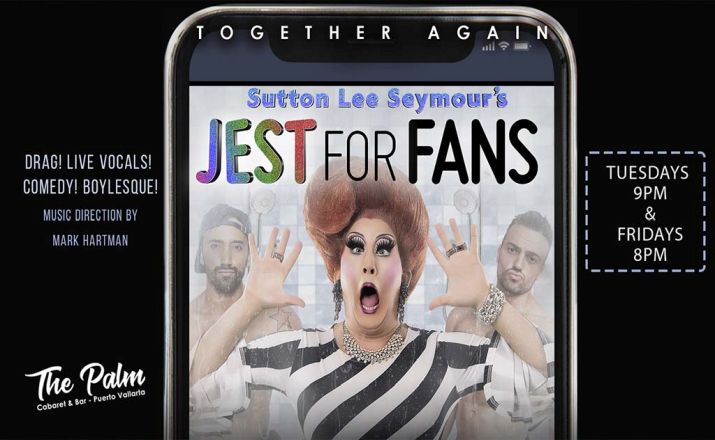 Puerto Vallarta, Mexico – Every trip to Vallarta deserves at least one night of Drag Entertainment. Drag Star Extraordinaire, Sutton Lee Seymour has an impressive musical theater background that makes her shows very appealing year after year to diverse audiences.
This season, Sutton Lee Seymour, stars in Jest for Fans, a non-stop comedy that includes spectacular live vocals, fabulous choreography, creative video and her own signature brand of musical theatrics! No one connects better with her audience than this delicious dish! Make sure to see this exciting new show on Tuesdays at 9:30 pm and Fridays at 8 pm beginning November 19.
Sutton Lee Seymour is New York City's Live-Singing Comedy Queen of Stage and Screen, having performed with Atlantis Events on gay cruises and resort vacations, along with making appearances on Bravo TV's Watch What Happens and Live with Andy Cohen!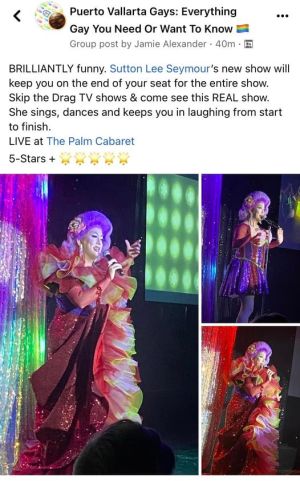 She's presented her shows to audiences across the US and in vacation towns like Ogunquit, Rehoboth, and Saugatuck. In New York City, Sutton Lee Seymour has become the premier "Broadway Queen," hosting and starring in a number of weekly shows and cabarets.
Back for her sixth year entertaining Puerto Vallarta audiences, this adorable Diva has created a non-stop and oh-so-fun evening of drag entertainment with her new show, Jest for Fans.
I've seen many drag shows in PV and each one offers a different style of entertaining. I find Sutton Lee Seymour very quick, sharp and engaging. Her singing voice is one of the best I've ever heard in a drag show.
You can count on 'Jest for Fans' being a well-designed, top-notch show, delivered by a skilled and totally adorable, musical theater professional with musical direction by Mark Hartman.
Seymour is outrageously funny, and a total show biz pro that always delivers the goods! As a Drag Star, Sutton Lee appeals to a wide audience. Yes, there are some risqué lyrics and innuendo, but you can be sure that Jest for Fans will appeal to young & old, gay & straight and to all those who appreciate a well-delivered musical/comedy show! This show features Live Music, Drag, Comedy and Boylesque every Tuesday at 9:30 pm and each Friday at 8:00 pm at The Palm Cabaret & Bar.
Tickets for all shows can be purchased at the venue's box office at Olas Altas 508, or online at ThePalmCabaret.com. For your safety, the venue has added ventilation, social distancing, masks and reduced capacity. This means you can feel comfortable while enjoying all of the great performances at The Palm.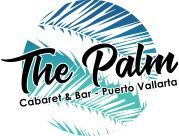 The Palm Cabaret and Bar is located at 508 Olas Altas in the heart of the Puerto Vallarta Romantic Zone. Tickets can be purchased at the venue's box office, which opens daily at 10:00 am, or online at ThePalmCabaret.com.
For more information, click HERE, call (322) 222-0200, visit their website, or follow The Palm Cabaret and Bar PVR on Facebook.