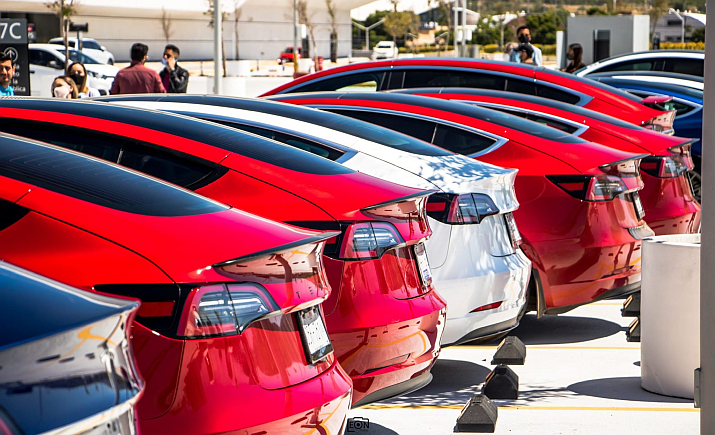 Mexico City – Tesla will soon announce "good news" in Mexico, where it has been rumored to be mulling locations for its next automotive production plant, Foreign Minister Marcelo Ebrard reported on Tuesday.
For months, Tesla has been considering several new locations for its next Gigafactory. The company has been rumored to be looking for suitable land in Canada, South Korea, Indonesia, and Mexico for some time.
Mexico emerged as the front-runner several months ago. Toward the tail-end of 2022, Tesla was reportedly just days away from announcing it would build a factory in Nuevo Leon, a state in Mexico located in the northern portion of the country.
The announcement never came, and Tesla started considering other locations, including one near Mexico City and another in Hidalgo, another state located in Central Mexico.
Foreign Minister Marcelo Ebrard met with several Tesla executives, including Rohan Patel, who is the automaker's Senior Global Director of Public Policy and Business Development, and Eugenio Grandio, Director of Business Development and Policy for Latin America.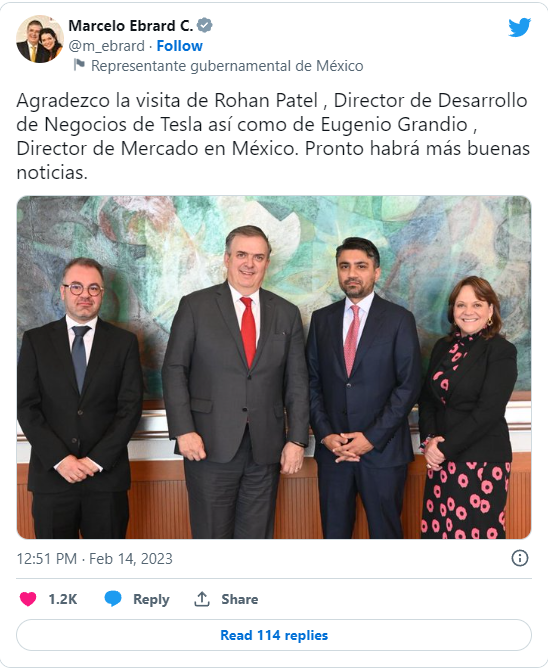 "I appreciate the visit of Rohan Patel, Tesla's Director of Business Development as well as Eugenio Grandio, Market Director in Mexico," the Tweet said (via Google Translate). "There will be more good news soon."
A Gigafactory in Mexico would help expand Tesla's North American operations, but the company has not yet committed to any specific location.
The announcement could come as soon as early March, as Tesla's Investor Day is slated for March 1. The company said it would discuss its Master Plan Part 3, scaling to "extreme size," and information regarding SpaceX and the Boring Company.
Written by Joey Klender for teslarati.com.