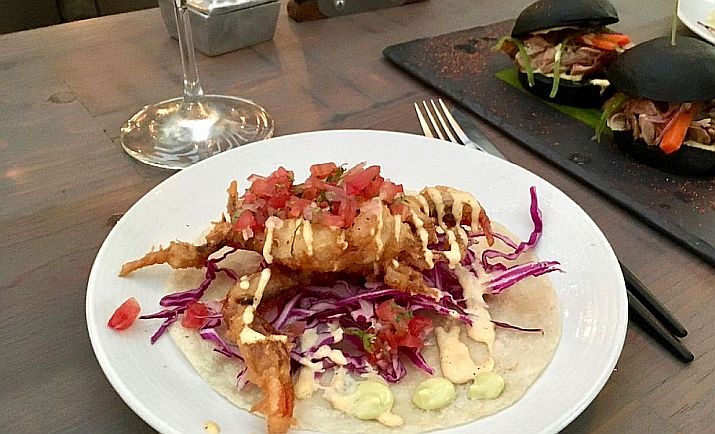 In my previous column, I mentioned I would be traveling for a few weeks and sharing some of my culinary adventures outside of PV. The next stop on this culinary voyage was the picturesque town of San Miguel de Allende, where, nestled among its winding streets, the twin delights of shopping and savoring beckon every traveler.
Before I review our main event, let me whisk you through some delightful discoveries from our 48-hour sojourn. San Miguel boasts numerous heritage hotels, with many offering sun-dappled breakfasts in serene courtyards. One such is the venerable Posada Carmina, where the offerings of Maria Xoconostle restaurant seamlessly blend with the venue's understated elegance. Also not to be missed is the Spanish tapas bar, El Tupinamba, where a pairing of mussels atop golden French fries, bathed in a delicate white wine sauce, was an unexpected pleasure.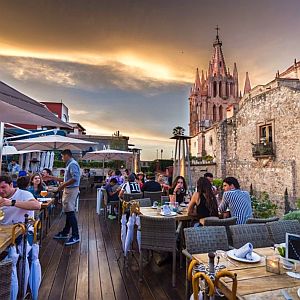 But now, saving the best for last – our evening at Atrio. Heralded by locals as a culinary must-see, our experience there exceeded expectations. Its rooftop setting afforded panoramic views of San Miguel, creating an ambiance of enchantment. The service was impeccable, each server a maestro of their craft. Indeed, our sole quandary was selecting from the cavalcade of mouth-watering options.
Our table began with the Taco Baja ($120 pesos) – a triumphant union of tempura soft-shell crab and a savory pico de gallo crowned with a tantalizing creamy citrus glaze. This was followed by the Fois Gras Nigiri ($120 pesos), which, though petite in portion, was adorned with a memorable blend of caramelized apple and date.
The pièce de résistance was the Beef Fillet with Gorgonzola and Truffle Puree ($680 pesos) – a pricier delight, yet worth every peso. Roasted to sublime perfection in a Jasper charcoal oven, it presented a tapestry of flavors unrivaled in my recent memory. The sumptuous mashed potatoes with truffle-morel sauce were a perfect accompaniment.
We passed on desserts this time, though the allure of Figs with Oporto and Mascarpone Cheese ($170 pesos) will not be passed on a future visit. A word to the wise: those 350-peso vodka martinis can be a budgetary surprise, outpacing your meal's cost.
In summary, San Miguel is an idyllic haven for a fleeting getaway. While many of my acquaintances now call it home, a two-day excursion satisfied both my wanderlust and wallet.
I give Atrio:

Cuna de Allende 3, Zona Centro, 37700 San Miguel de Allende, Gto.
Open Daily 1:00 to 10:30 PM
Reservations: 415-688-1405
I welcome your comments or suggestions of restaurants to try at TheHungryCriticPV(at)gmail.com.
Click HERE to read more Puerto Vallarta restaurant reviews.