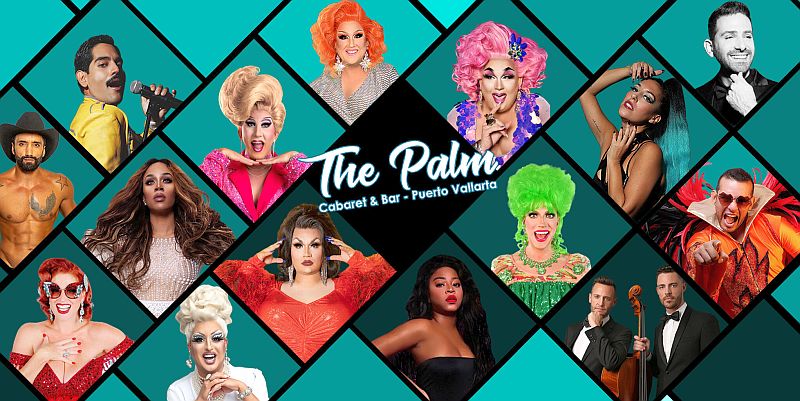 Puerto Vallarta, Mexico – With a new, 3-meter, state-of-the-art flat screen added to its center stage to enhance its very deserving performers' shows, The Palm Cabaret and Bar is more excited than ever about its upcoming 24th season of world-class entertainment.
The Palm's best-selling shows are back, fine-tuned and better than ever, with a team of inspiring new award-winning performers joining the season to keep Vallarta thoroughly entertained.
The thrilling new season of entertainment begins October 1st and features shows from Wednesdays through Sundays for the month. More performances will be added as the season picks up.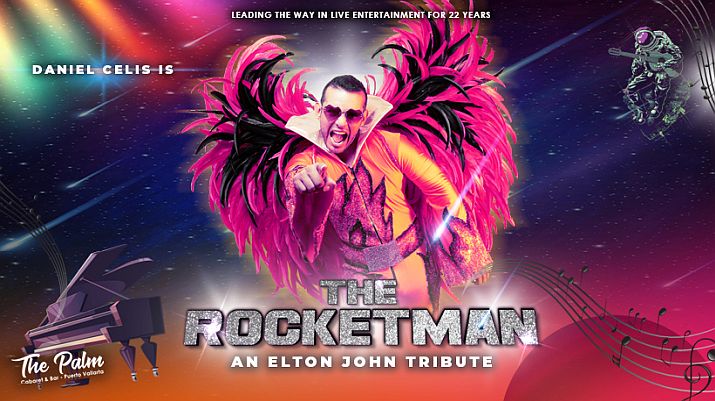 Wednesdays at 6:00 pm will feature Rocketman, starring the very popular Daniel Celis as the legendary Elton John in a performance that will amaze. With all live vocals, musical accompaniment and non-stop dance and costume changes, you won't find a more entertaining tribute to Elton John anywhere! Daniel also welcomes back his "tiny dancer", another attractive and engaging part of this fabulous and fun show!
Hedda Lettuce, the Queen of Green and one of Vallarta's favorites, returns to The Palm on Wednesdays at 8 pm with her special brand of delicious comedy in Hedda Lettuce Shaves the Day, served up with Improv, one-liners and stupendous musical parodies! Don't miss this fabulous Queen as she dishes about life in Vallarta and so much more!
Sebastian Coronel of Boys on Fire fame debuts an all new show, Temptation, Wednesdays at 9:30 pm in October with a Hot, Sensual and Erotic theme that's sure to arouse the audience with their special brand of sexy Cabaret. Risky and Risqué don't miss this new show!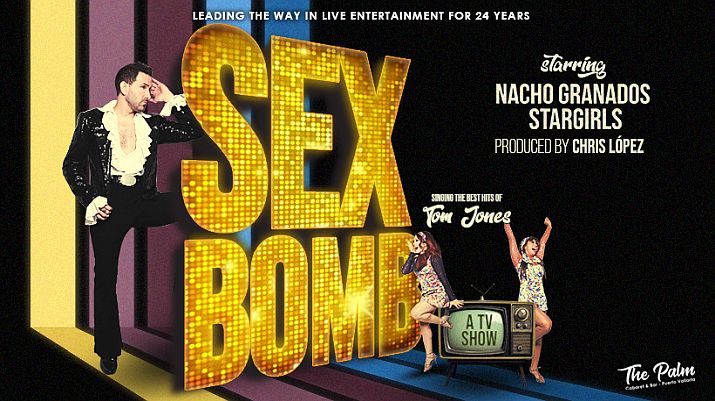 On Thursdays at 8 pm, Sex Bomb is the newest show created by the ever-inventive Chris Lopez starring the very talented Nacho Granados and the Stargirls dancers in a nostalgic fun-filled high energy tribute to the one and only Tom Jones. Tom's career spans over 60 years and Nacho and the girls bring you all his top hits in this fast-paced, feel-good tribute that will have you dancing and singing in your seats. Not to be missed.
Back for another season is the talented Cecille and The Starboys in the amazing Beyond Beyonce Tribute. With incredible live vocals, a sexy tease and a drop-dead gorgeous look, Puerto Vallarta welcomes back this popular show on Thursdays at 9:30 pm.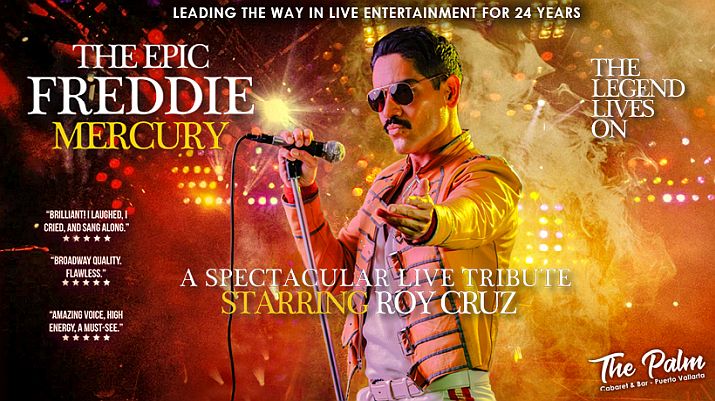 Fridays at 8:00 pm feature the ever-so-talented Roy Gomez Cruz in The Epic Freddie Mercury: The Legend Live On. This spectacular live tribute to the star of Queen, is one of the best shows ever to grace a Vallarta stage. Don't miss it!
At 9:30 pm on Fridays, Cecille and The Starboys return with the Rihanna Tribute, a fantastic hit from last season and a can't-miss performance. With live vocals, incredible costumes and first rate choreography, this show is a winner!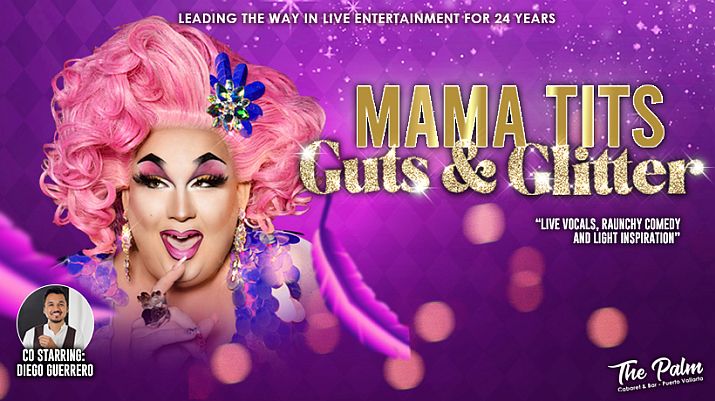 The ever-popular, Mama Tit is back with her new show, Guts and Glitter. Known for her inspirational pep talks and incredible vocals, Mama Tits debuts on Saturdays at 8:00 pm with her special brand of wisdom and soulful tunes. Joined again by Diego Guerrero, this show is a must-see! Come and listen to Mama set you on the right path. This show is geared toward the LGBTQ community, but is enjoyed by all!
Saturdays at 9:30 pm, The Palm welcomes back Maru Prado Conti in Born This Way: The Best of Gaga. This high-energy performance is much more than just a tribute show. Maru and her dancers deliver perhaps the finest show ever to appear in Vallarta history. The vocals, visuals, costumes, and choreography make this number-one show an event not to be missed when you're in Puerto Vallarta. There is nothing like it anywhere! It's mind-blowing entertainment at its BEST! New songs, choreography and dance will keep you coming back for more!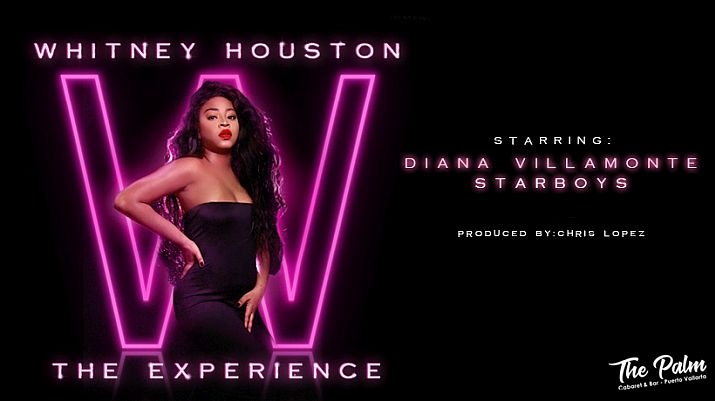 Sundays are fun days with Diana Villamonte every other week at 8 pm with her Whitney Houston tribute, I Will Always Love You, accompanied on stage by the fabulous dance team, The Starboys. Diana's star continues to rise in the music industry, with starring performances in Mexico City and beyond. Diana is absolutely breathtaking as she performs to perfection, all our Whitney Houston favorites.
At 9:30 pm on Sundays. Boys on Fire returns with their Male Burlesque Cabaret Show that has become a favorite with Vallarta audiences. Boys on Fire will absolutely fire up your Sexual Fantasies with their amazing choreography and a non-stop musical journey that takes you to the edge and over. There's never a dull moment with Boys on Fire!
You won't want to miss the Ricky Martin Tribute: Living La Vida Loca starring Alberto Ponce on Sunday, October 22nd at 8:00 pm.
The ever-popular Elvis Show is back October 8 at 8:00 pm. Jordan Carnegie has the voice, the looks, and the pure enthusiasm to thrill any Elvis fan. Pure fun!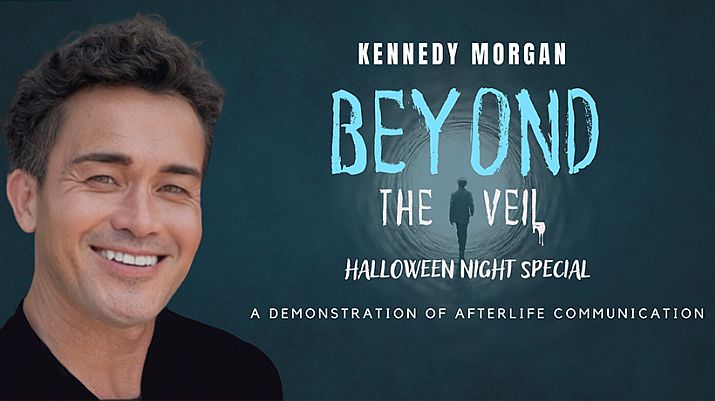 And don't miss Kennedy Morgan in Beyond The Veil: A Halloween Night Special, featuring a demonstration of afterlife communication, on October 31st.
You haven't really been to Puerto Vallarta until you've experienced some of the shows at The Palm Cabaret. Entertainers from around the world want to perform at this world-class venue, so make sure to include some nights of fun at the place that started it all 24 years ago and counting! Mark Rome (entertainment director) and Guz & Adriana Lopez (owners of The Palm) look forward to welcoming you to Vallarta's premiere entertainment venue!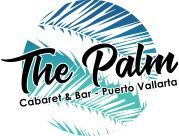 The Palm Cabaret and Bar is located at 508 Olas Altas in the heart of the Puerto Vallarta Romantic Zone. Tickets can be purchased at the venue's box office, which is open the afternoons of the shows, or online at ThePalmCabaret.com.
For more information call 322-222-0200, visit their website, or follow The Palm Cabaret and Bar PVR on Facebook.