Puerto Vallarta, Mexico – Back for her 15th year of performing in Puerto Vallarta, Kim Kuzma stars in British Invasion, a wonderful time travel through hit music from 'across the pond.'
Kim exemplifies 1960's chic, stylishness with her fabulous dress, pulled back hair and sparkling accessories. Backing up Kim, are 3 of Vallarta's favorite musicians, Eduardo Leon on guitar, Roberto Falcon on bass and Luis Rascon on cello and percussion.
Presented every Tuesday and Saturday night at 7:30 pm at The Palm Cabaret & Bar, 'British Invasion' is Kim Kuzma's new show that features popular songs from British musicians and bands. Recently, I attended the show for a second time and was once again swept away by the beauty of the music that Kim and the band delivered.
After an entertaining video intro to the show, Kim took the stage giving a performance that reminded us why she has been Vallarta's most popular 'Diva of Song' for nearly two decades. Packed to the rafters, the crowd applauded throughout the show and gave Kim and her musicians many standing ovations.
'British Invasion' is all about the music, and Kim and the band present it in a non-stop performance of hit songs from Sting, Amy Winehouse, Shirley Bassey, Ed Sheeran, George Michael, Annie Lennox, The Beatles, Terrence Trent Darby, The Spice Girls, Sam Smith and Steve Winwood.
Mesmerized by the sheer beauty of her voice and the humor that she adds to each incredible performance, Kim's faithful following of fans continues to expand each year, as she brings her audience the very best music with exciting themes and a wealth of spectacular songs.
For me, what is so special about this show, is how extraordinary the vocals and accompaniment are. Kim skillfully navigates each song, expressing full emotion with every word and note. The band's incredible musicianship is the perfect compliment to Kim's gorgeous voice!
From lighthearted to deeply emotional moments, we were taken on an unforgettable musical journey. Kim's off-the-cuff humor along with her superb delivery of every song, just confirms to her audiences that she is Vallarta's Queen of Entertainment. 'British Invasion' is a first class show that you'll want to see while you are in Puerto Vallarta this season. I loved the show and I believe that you will too.
You can see 'British Invasion' at The Palm Cabaret every Tuesday and Saturday night at 7:30 pm and on March 7th at 5:30 pm. Tickets can be purchased at the venue's box office or online at ThePalmCabaret.com.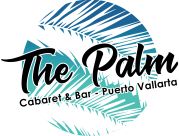 Open 7 nights a week, The Palm Cabaret and Bar features 3 shows per night, with performances at 5:30 pm, 7:00/7:30 pm and 9:30 pm. For more information and the 2019-2020 season's complete line-up, visit ThePalmCabaret.com.
The Palm Cabaret and Bar is located at 508 Olas Altas in the heart of the Puerto Vallarta Romantic Zone. Tickets to all shows can be purchased at the venue's box office, which opens daily at 10 am, or online at ThePalmCabaret.com.
For more information, click HERE, call (322) 222-0200, or follow The Palm Cabaret and Bar PVR on Facebook.