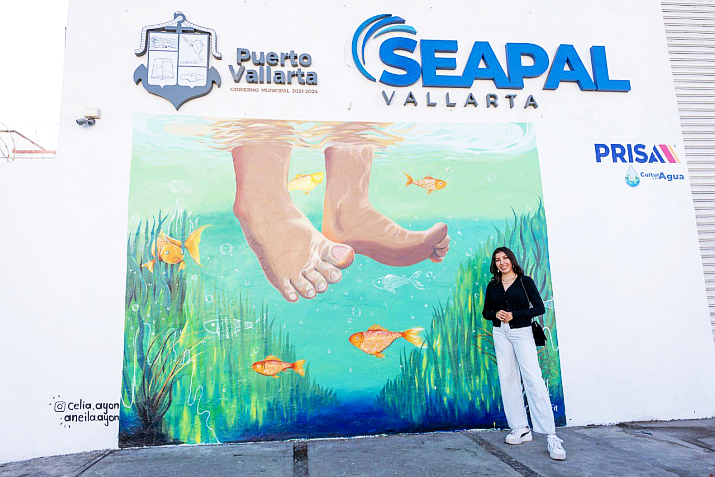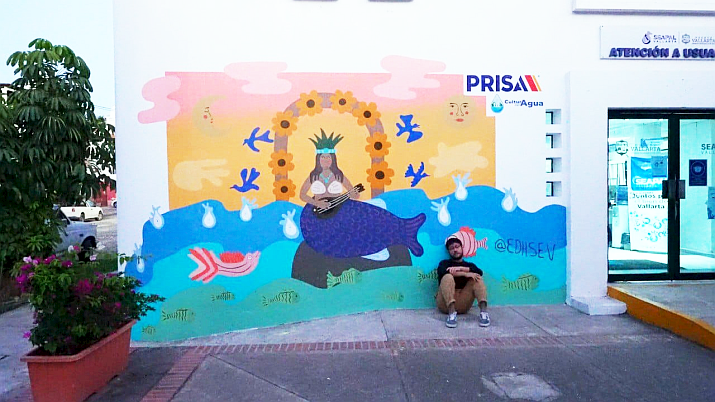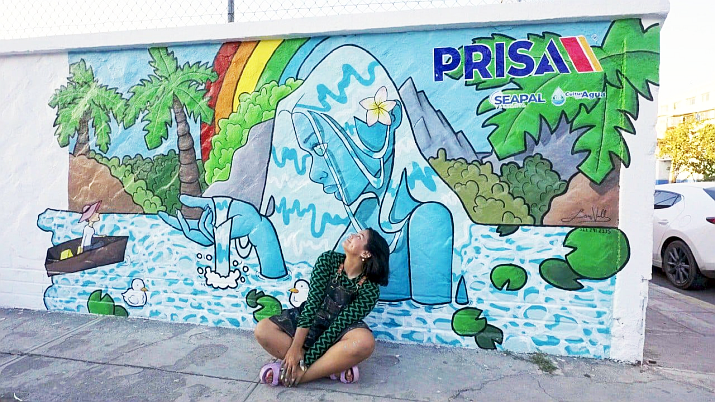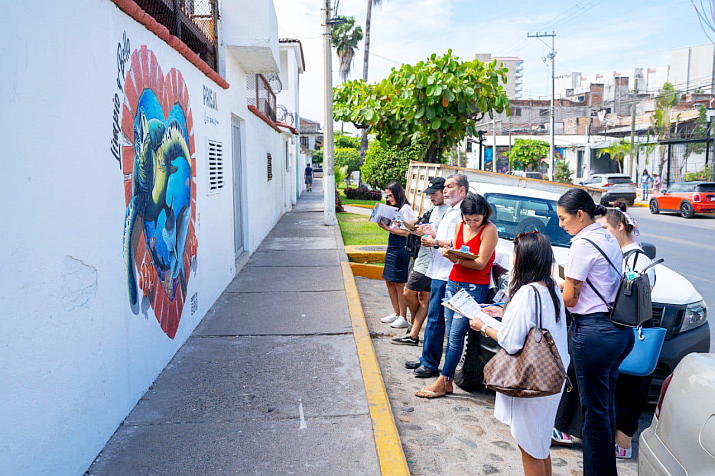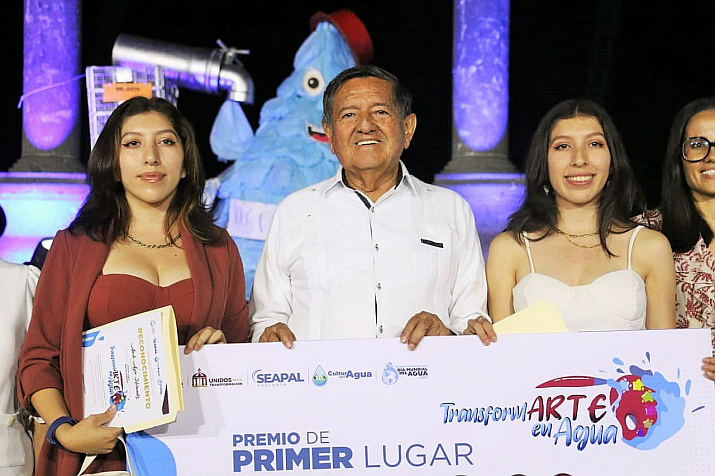 Puerto Vallarta, Mexico – Mayor Luis Alberto Michel Rodríguez recognized and awarded the winners of the SEAPAL Vallarta 'TransformArte en Agua' Urban Murals contest for their creativity and messages during last week's World Water Day Gala.
The contest, in addition to strengthening the awareness of water care, beautifies and transforms the urban environment through the talent and vision of ten local artists and creators.
Prominent members of the Puerto Vallarta artistic community – Javier Niño, Paola Cortés Almanza, Jazmín Fabiola Torres and José Luis Ríos Muñoz – acted as the contest's judges.
First place went to sisters Celia Dexire and Rosario Ayón Hernández, with their "Recuerdos que Fluyen" mural; Enrique Eduardo Rosas Sevilla obtained the second position with "Atlanchane Proveedora de Vida", and Laura Álvarez Villegas, author of "Madre Naturaleza", came in third.
The winners were recognized with cash prizes to encourage their talent and creativity, as was stipulated in the contest's prescripts.
The ten finalist projects already shine in full color in various spaces of our municipality, such is the case of the fences of SEAPAL Vallarta's central offices, both on Francisco Villa Avenue and Ávila Camacho street.
Other murals can be seen at the Technical High School 81, on Avenida Exiquio Corona; North Treatment Plant I of Las Mojoneras, on Avenida México; Pozo 4B Vallarta on Pavo Real street, as well as the 15 de Mayo Elementary School at the intersection of Uruguay and Colombia streets.