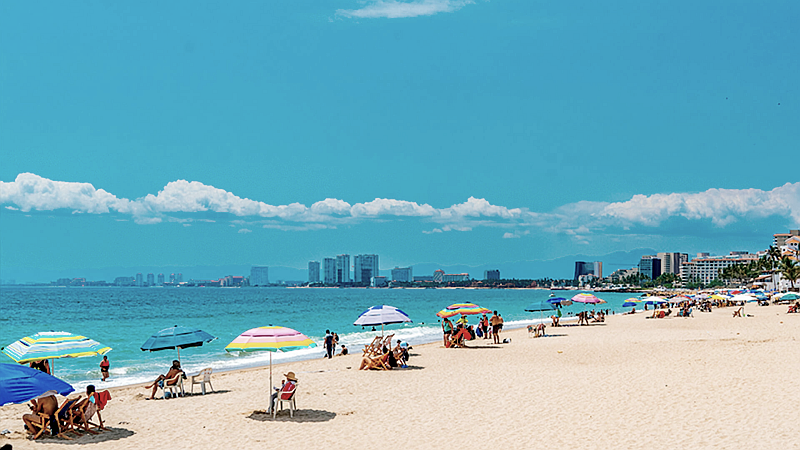 Puerto Vallarta, Mexico – Last week, during a meeting of the National Blue Flag Mexico Jury, two more beaches in Puerto Vallarta met the requirements to obtain certification for the 2023-2024 season. The beaches of the Marriott and Westin hotels in Marina Vallarta will be officially certified on July 1, bringing the total of Blue Flag Beaches in this popular vacation destination to six.
The Blue Flag is an eco-label awarded to beaches and marinas in 48 countries across Europe, South Africa, Morocco, Tunisia, New Zealand, Brazil, North America and the Caribbean that work towards sustainable development through strict criteria dealing with Water Quality, Environmental Education and Information, Environmental Management, and Safety and Other Services.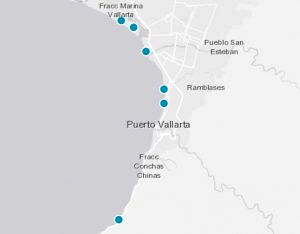 Beach certification involves combined efforts by the government, hotel owners and merchants, as well as beach activities abiding by international standards, including water monitoring and waste management. The certification lasts for a year, after which judges must re-visit each location to ensure that the criteria is met.
During the May 25 meeting of the Mexico Blue Flag Jury, 64 beaches, 2 marinas and 31 sustainable tourism vessels throughout the country applied for the renewal of their certification and 11 new applications, for 9 beaches and 2 sustainable tourism boats, were received.
In the case of Puerto Vallarta, the Camarones, Palmares, Playa de Oro and Sheraton beaches were all granted recertification and the Marriott and Westin hotel beaches both met the criteria to receive Blue Flag certification for the 2023-2024 season.
This was confirmed by Joaquín Díaz Ríos, executive director of the Foundation for Environmental Education México (FEE) México, who said that the Blue Flags will be delivered in July.
These Blue Flag certifications are a great achievement for Puerto Vallarta, which is one of the most attractive destinations for domestic and foreign tourism due to its beautiful coastline and responsible use of the ecosystem.