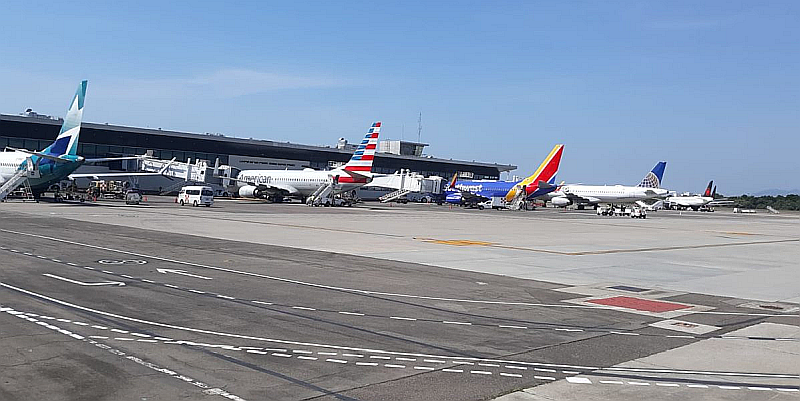 Puerto Vallarta, Mexico – There has been an upward trend in Banderas Bay area tourism in 2022, and this trend will continue through the end of the year with excellent results expected during the winter holiday period, not only for Puerto Vallarta but also for the Riviera Nayarit.
This holiday period began last weekend and just as this year has been historic in the number of tourists who've visited, such as the close to 6 million travelers that have arrived by air, it is also expected to be so in the last weeks of the year.
In fact, the international airport that serves Puerto Vallarta and Riviera Nayarit will have almost 2,500 air operations in the month of December, with days of 100 to 110 flights.
Therefore, special meetings are being held at the international airport to be in a position to receive large numbers of passengers and avoid setbacks, which is quite complicated.
RISING OCCUPANCY
Regarding the season, the director of the Puerto Vallarta Tourism Trust, Luis Villaseñor Nolasco, indicated that 75 percent hotel occupancy was reached during the first fortnight of the month. During the days leading up to the holiday period occupancy averages are expected to be above 90 percent, and 100 percent during the last few days of the year.
He stressed that this reflects that the tourist destination remains in a very prominent place in the taste of domestic and foreign tourists.
These occupancy numbers are higher compared to previous years, including 2019, that is, before the pandemic. However, it must be taken into account that the lodging offer has continued to grow, and there are definitely more rooms available.
To this, he said, must be added that the supply of lodging platforms has continued to grow, many of which have units with several rooms.
Source: Vallarta Opina