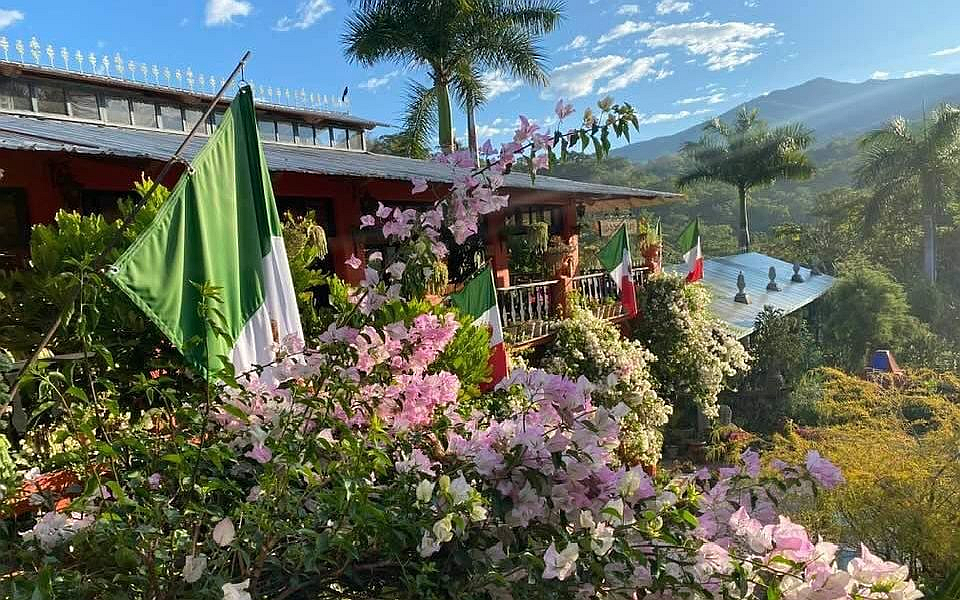 Puerto Vallarta, Jalisco, Mexico – Vallarta Botanical Garden is once again competing against some of the best gardens in North America for the #1 spot on USA Today's '10 Best' list for 2022, and it is currently leading the pack! Help it stay in first place, click HERE to vote today.
This is the fourth time that the Vallarta Botanical Garden (VBG) has been in this important competition, including in the 2021 edition, in which it placed 4th, after the Botanical Cactus Garden in Henderson Nevada, the Cincinnati Zoo & Botanical Garden, and the Fairchild Tropical Botanic Garden in Coral Gables in Florida.
To be eligible, all of the gardens must help to promote and conserve the plant diversity of our planet, while showcasing their vast collections in stunning, visitor friendly ways.
With a daily circulation of nearly one million copies and an even larger digital distribution, USA Today has a distribution comparable to that of the Wall Street Journal and the New York Times, highlighting the importance of the medium that has recognized the Vallarta Botanical Garden for several years.
"Being part of this important competition undoubtedly gives the Vallarta Botanical Garden great prestige, however, it is also recognition for all of Puerto Vallarta. We have been fortunate to have been recognized in previous years and that gives us a remarkable promotion for the garden, but also to increase the arrival of visitors and benefit the entire community," said Bob Price, CEO of the Botanical Garden of this destination.
This oasis of nature, located south of Puerto Vallarta, is a non-profit organization founded in 2004 with the mission of reproducing, studying, discovering, conserving and exhibiting plants native to Mexico and the rest of the world. It extends over an area of around 38 hectares (74 acres) and is home to a vast diversity of Mexican plant species, including the most visited public collection of orchids in Mexico.
In addition, it contains four greenhouses that display local and exotic flowers from around the world as well as vanilla, chocolate and coffee; there is a museum, a rock collection, and a population of hummingbirds and other wild birds.
The Vallarta Botanical Garden is a charitable organization focused on the preservation of the flora and fauna of the region. This natural sanctuary is sustained through contributions and donations, to which are added various volunteers who support the develop educational programs and environmental awareness in the community.
The VBG is the perfect setting for holding events, since its impressive natural setting makes it ideal for any occasion, especially for weddings, which have become a tradition since the grounds are home to an intimate chapel for the religious ceremony.
Likewise, important events have been held such as the Chocolate Festival, where more than 500 visitors gathered last January, exhibiting the most outstanding products of the region.
In short, there's always something to see and do at the VBG, so help us promote our special Botanical Garden and beautiful Puerto Vallarta by Clicking HERE to vote for Vallarta Botanical Garden in USA Today's 10 Best Botanical Gardens in North American contest.
Votes may be submitted once a day, every day, until the polls close on Monday, May 23 at 12 noon ET. The winners, chosen by you, will be announced on Friday, June 3, 2022.
Visit the internationally famous Vallarta Botanical Garden located just 30 minutes south of Old Town at Km. 24 on Highway 200 and easily accessible by public transportation and taxi. This 74 acre wildlife preserve and botanical garden have something fun for everyone. Over 200 species of birds have been observed on the Garden's grounds. Don't forget to bring your swimsuit for a refreshing dip in the jungle river. See plantings of vanilla, chocolate, and hundreds of other botanical delights! Authentic Mexican Cuisine is served in the Hacienda de Oro Restaurant from 10 am to 5 pm. The Garden is open daily from 9 am to 6 pm (closed Mondays from April 1 to December 1). Garden admission is just $200 pesos. For more information, call (322) 223-6182 or visit vbgardens.org.


Click HERE to learn more about Vallarta Botanical Gardens.