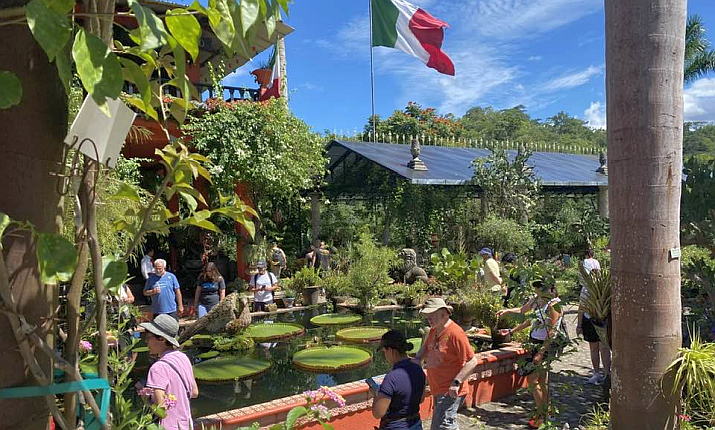 Puerto Vallarta, Mexico – The Vallarta Botanical Garden is offering its own guided tour to this world-famous garden destination and pristine nature reserve! This exclusive experience immerses guests in both the natural beauty of Mexican plants and the richness of authentic Mexican cuisine.
People from around the world travel long distances to visit Puerto Vallarta's famous Botanical Garden, but the importance of each of the different species found there often go unnoticed or do not capture their attention because of the amount of species that overwhelm the senses.
However, for the true lover of nature, flowers, trees and plants have their own history in terms of their cultural wealth in the region, their importance in the traditions of their people and the medicinal properties they offer.
The richness of colors, birds and animals that complement the botanical attractions adds to the natural beauty of the Garden and help visitors to understand the importance of preserving these sanctuaries for the region's flora and fauna.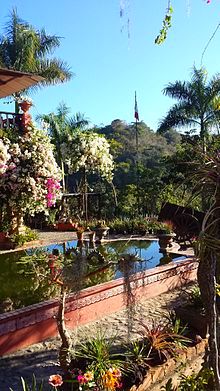 Your experience begins upon meeting up with your official Vallarta Botanical Garden guide who will serve as your companion and ambassador of Mexico's tremendous native flora and fauna. Together you will wind your way along Vallarta's stunning south shore and up the Horcones Canyon to the world-famous Vallarta Botanical Garden.
From there the adventure begins in earnest as you venture through garden trails, conservatories, and exhibits to explore and learn together.
You'll then dine in the magnificent Hacienda del Oro Restaurant with generous portions of authentic Mexican cuisine spotlighting some of the plants you just experienced in cultivation. Afterwards, you'll also have some free time to wander the garden at your leisure, swim in the crystalline waters of the mountain river flowing through the forest preserve, capture some photographs, or relax with a drink in hand on the observation deck of the Garden's Visitor Center.
There's no place quite like the Vallarta Botanical Garden, and the new Botanical Delights Tour and Culinary Adventure is the best way to get the most from your experience there.
What's Included:
• Private air-conditioned transportation
• Vallarta Botanical Garden Entrance
• A delightful welcome refreshment
• A guided, curated experience with memories to last a lifetime!
• Nature in abundance
• An authentic Mexican meal
The Botanical Delights Tour & Culinary Adventure is a 6-7 hour experience that's available to groups of any size. For just 2,7500 MXN (approx. $131.50 USD) per person you'll enjoy a day full of delights & memories that last a lifetime. Price is subject to change. For more information and current price, visit tourspvr.com, or call +52 322 223 6182.
Visit the internationally famous Vallarta Botanical Garden located just 30 minutes south of Old Town at Km. 24 on Highway 200 and easily accessible by public transportation and taxi. This 74 acre wildlife preserve and botanical garden have something fun for everyone. Over 200 species of birds have been observed on the Garden's grounds. Don't forget to bring your swimsuit for a refreshing dip in the jungle river. See plantings of vanilla, chocolate, and hundreds of other botanical delights! Authentic Mexican Cuisine is served in the Hacienda de Oro Restaurant from 10 am to 5 pm. The Garden is open daily from 9 am to 6 pm (closed Mondays from April 1 to December 1). Garden admission is just $300 pesos. For more information, call (322) 223-6182 or visit vbgardens.org.