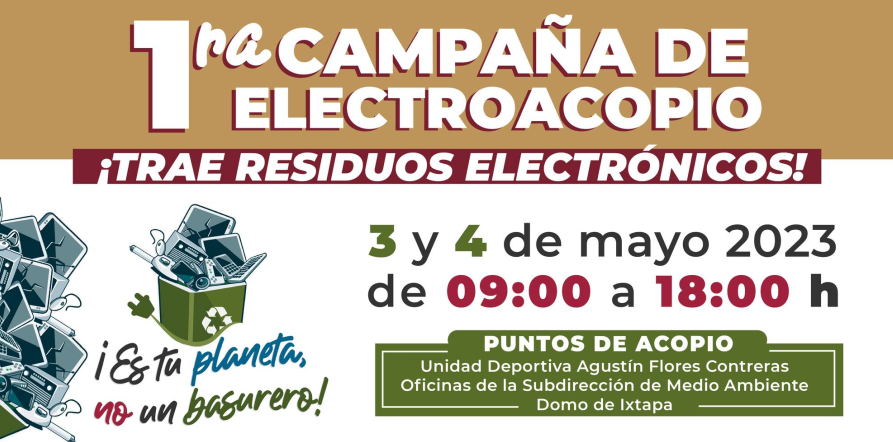 Puerto Vallarta, Mexico – As part of the ecological measures taken by the Department of Municipal Services to care for our local environment, the city of Puerto Vallarta has launched a new e-waste recycling campaign for the safe disposal of unused/unwanted electronics and appliances.
This campaign, whose motto is "It's your planet, not your garbage dump," will take place on May 3 and 4 from 9:00 am to 6:00 pm, and the collection points where people can take their electronic waste will be located in the Agustín Flores Contreras sports unit, the Environment Sub-directorate offices and the Ixtapa Dome.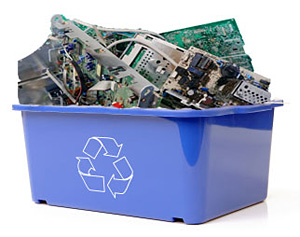 Among the devices that will be received at the above mentioned collection points are CPUs, scanners, stoves, recorders, electric ovens, microwave ovens, printers, Ipods, fluorescent lamps, laptops, washing machines, blenders, electric typewriters, little machines, USB/RAM memory, musical instruments, CRT and LCD monitors, modems, and computer mouses.
They will also be accepting No breaks, solar heaters, digital cameras, toner cartridges, cell phones with or without batteries, video game consoles, TV and video game controls, copiers, fax machines, hair clippers, air conditioners, vacuum cleaners, auto stereos, digital scales, cell phone batteries, vehicle batteries, electric mixers, speakers, electrical cables, coffee makers, calculators, among other unused/unwanted electronics.
The objective of this campaign is to help people get rid of all of their old electrical and electronic devices, since these items cannot be mixed in with normal garbage. Another goal is to raise citizen's environmental awareness and encourage them to stop depositing unwanted electronics and appliances in vacant lots, because many of them contain harmful products such as mercury and lead, which can have a profound impact on our environment.
Once collected, the e-waste will be sent to recycling centers to be repurposed or properly disposed of.