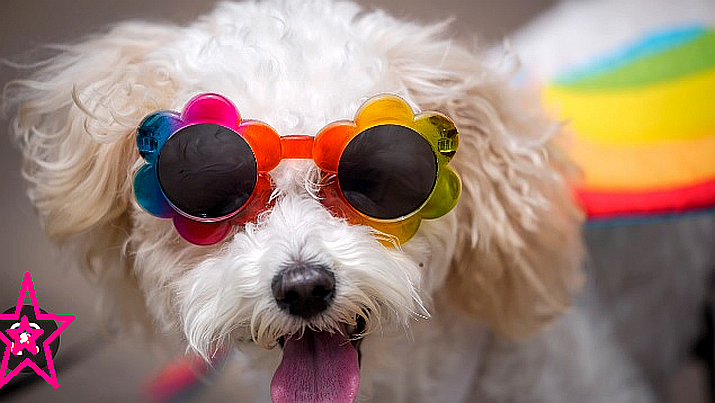 Puerto Vallarta, Mexico – Dog paw-rents and their pets are invited to the first annual 'Paws Cause' benefiting Puerto Vallarta's Puppy Paradise dog shelter.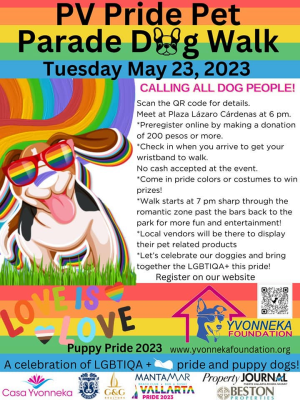 Here's the scoop:
What: Vallarta Pride Pet Parade Dog Walk
When: May 23rd 6:00–9:00 pm
Where: Lazaro Cardenas Park
How: Come in pride colors or costumes. It's Puerto Vallarta, so anything goes! Register online below by making a suggested donation of $200 pesos, or more, and check in at the registration table when you arrive to get your wristband. Local pet businesses will be there to display their goods, and local entertainers will be on stage under the gazebo until the walk starts at 7:00 pm sharp.
Route: Through the streets in the Romantic Zone, walking past the gay bars and back to the park for more music and socializing.
Why: 100% of all donations go to how do we make the lives of Mexican dogs better.
Learn more what the foundation does for Puppy Paradise at YvonnekaFoundation.org, or visit Puppy Paradise Shelter, located just minutes outside the Romantic Zone, to see for yourself.
Let's raise some funds for the doggies and have fun doing it!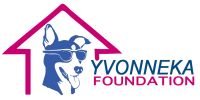 The Yvonneka Foundation relies entirely on donations, of which 100% goes to the care of the animals, and your donation is entirely tax-deductible in the U.S. Your contribution will help provide the 24-hour staff and expenses of the Puerto Vallarta shelter, veterinary care, and the feeding of not only shelter animals, but also strays throughout town! And they also provide educational programs in schools on the importance of proper pet care. Learn more at YvonnekaFoundation.org.