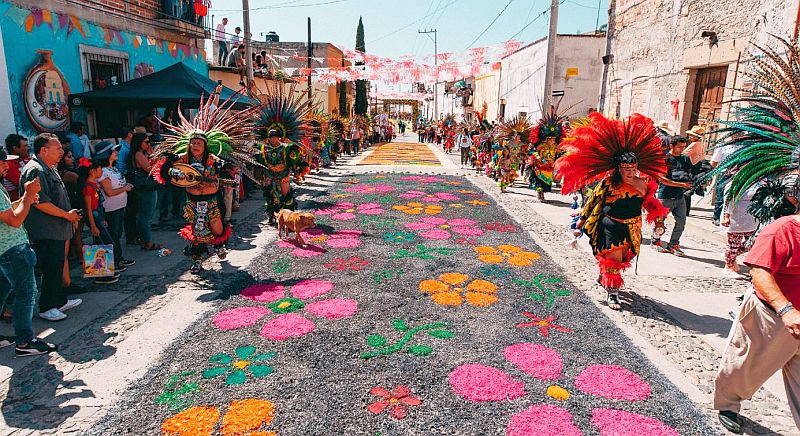 Excitement is building in Mexticacán, a charming town in Jalisco, Mexico, as the community eagerly anticipates the arrival of the Sacred Heart of Jesus. This highly anticipated event, which will take place on September 3, is set to weave together history, culture, and faith, promising to bring a sense of joy and hope to all attendees.
With a history that spans over two centuries, the festival originated when the villagers of Mexticacán constructed a special sanctuary dedicated to the Sacred Heart of Jesus, a revered figure believed to provide protection and guidance. As the event approaches, the town prepares to honor this longstanding connection to their spiritual beliefs and rich heritage.
The 2023 edition of the festival is expected to be a dynamic blend of traditional customs and religious observance. Attendees can look forward to a lively array of performances, including spirited dances and enchanting traditional melodies, as well as parades featuring elegantly adorned equestrians. One of the anticipated highlights will be the release of colorful lanterns that will illuminate the night sky, creating a breathtaking visual spectacle. Yet, it is the intricate cultural elements that truly set this festival apart.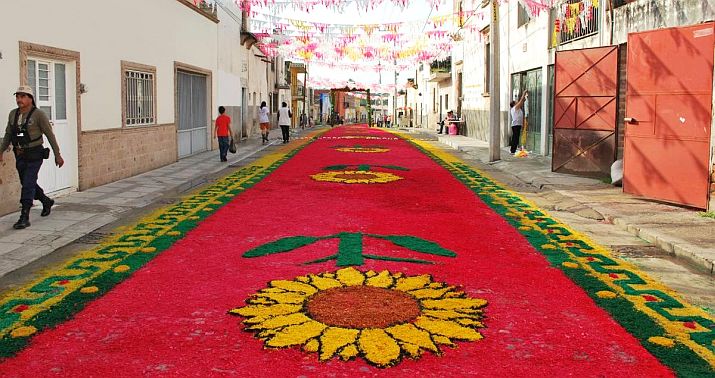 Decorative arches of vibrant flowers and meticulously designed arrangements in white and red will embellish the streets, reflecting the community's dedication to the event's preparation. Of particular note are the "sawdust carpets," intricate works of art meticulously crafted from various hues of sawdust, that will grace the procession's path. These ephemeral creations, the product of months of dedicated work, add a layer of beauty and cultural significance to the celebration.
The festivities will start with early morning serenades followed by an emotionally charged church service, establishing a spiritual foundation for the day's events. The solemn procession that follows will feature traditional melodies and prominently feature the Sacred Heart of Jesus. This image will be carried over the striking sawdust carpets, creating a spectacular visual display.
The pinnacle of the celebration will be the grand entrance of the Sacred Heart of Jesus image into the town's central area. This climactic moment is expected to be a moving demonstration of devotion and gratitude, fostering a sense of unity and respect among all in attendance.
Leading up to the main event, the image of the Sacred Heart of Jesus has embarked on a special journey, visiting cities in the United States before returning triumphantly to Mexticacán. This extended pilgrimage infuses even more significance into the event's proceedings.
The Sacred Heart of Jesus Festival in Mexticacán is not just a local event. It's a bridge that connects the past and the present, demonstrating the rich cultural and spiritual heritage of the region. It's a celebration that brings people together and offers a glimpse into the very essence of local and national identity.