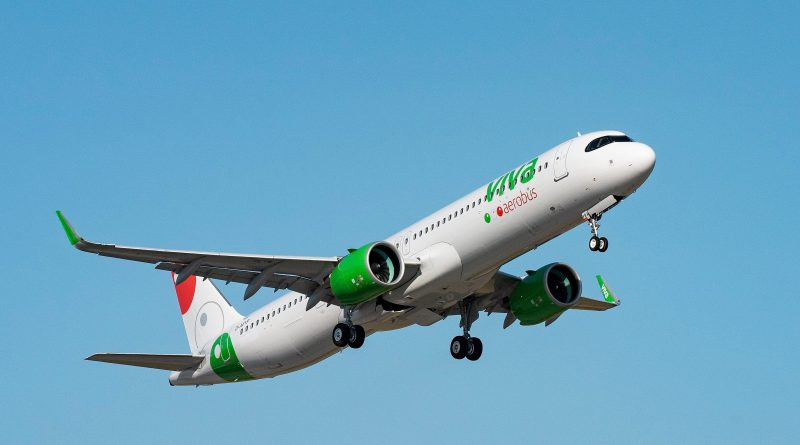 Puerto Vallarta, Jalisco, Mexico – The Puerto Vallarta Tourism Trust recently announced that Viva Aerobus has increased the number of available flights between Guadalajara and this tourist destination. The low-cost airline, which previously offered 7 flights a week, is now operating 16 weekly flights.
Luis Villaseñor, director of the Puerto Vallarta Tourism Trust, said that the increase in frequencies on this route will offer travelers more time options, seat availability and connection alternatives through the state capital, benefiting both the destination and tourists.
The increase in flights will also help the airline meet the demand of tourists who plan to spend the Semana Santa vacation period in Puerto Vallarta, which is a preferred Easter Holiday destination.
"The increase in frequencies of Viva Aerobus's Guadalajara-Puerto Vallarta route will make it easier for vacationers to visit our Port and enjoy its rich gastronomy, wide range of activities, paradisiacal beaches and sunbathing," Luis Villaseñor said.
With this announcement, Viva Aerobus enriches its offer in Jalisco, the state where it first landed in 2006 and has continued to operate without interruption for 17 years. Today, the airline offers 22 regular routes flying from Guadalajara and 6 from Puerto Vallarta.
"We have expanded the flight options between Guadalajara and Puerto Vallarta for the greater comfort and convenience of our passengers so that they can travel between these two amazing cities with ease, on new planes and, as always, at really low prices," said Walfred Castro, Director of Corporate Communication of Viva Aerobus.
Guadalajara is one of Viva's six operating bases, where it offers passengers the possibility of connecting flights from that city to 18 destinations within Mexico and 4 international air terminals (Chicago, Houston, Los Angeles and, as of a few months ago, Bogotá). In 2022 it transported more than 4.7 million passengers to/from Jalisco, an increase of 44% compared to 2021.